MILTON, Ga. — Milton wants to add acreage to a Greenspace Bond purchase it made last year that would give it the entirety of Eads Lake. 
At its Feb. 19 meeting, the City Council approved a contract to purchase 15.8 acres off Providence Road. If finalized, the acquisition would add to the 88-acre purchase the city made last June for the "Preserve at Cooper Sandy" between Providence Road and Bethany Road.  
The Cooper Sandy purchase included half of the 7-acre Eads Lake. The latest acquisition would include the remaining portion of the lake.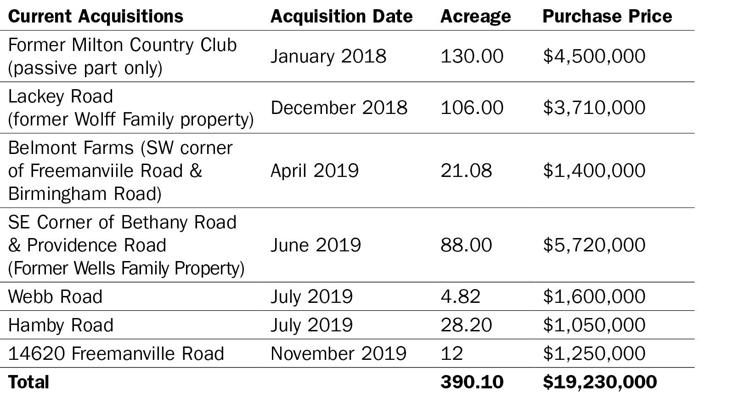 The deal comes with a price tag of $72,500 per acre for a total purchase price around $1.15 million. That would be about $8,000 more per-acre than the city paid for the adjacent 88 acres last June.  
The city's Greenspace Advisory Committee recommended the purchase with the intent of protecting water quality for Eads Lake and the nearly 1,200 feet of Cooper Sandy Creek included in the property. The land could also provide a trail connection between Bethany and Providence roads. Milton is already hashing out a new trails plan for future connections. 
The contract includes an 80-day due diligence period in which Milton can back out of the purchase without penalty. The city could close on the property before the due diligence period has ended. 
If finalized, the city will have purchased more than 400 acres for preservation through its $25 million Greenspace Bond that voters passed in 2016. The city still has approximately $4.7 million remaining in Greenspace Bond funds.