MILTON, Ga. — Milton's Crabapple Fest, the city's largest annual event put on in partnership with the Crabapple Community Association, will not take place this fall as originally scheduled. Due to the COVID-19 pandemic, the festival has been delayed from it's Oct. 3 date and will now take place April 24 of next year, "…assuming progress related to curbing (the) novel coronavirus."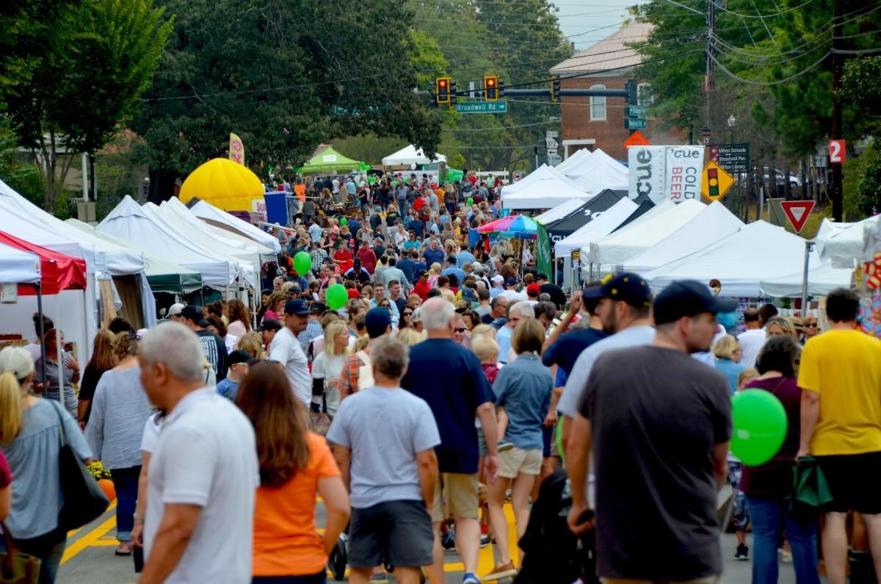 The city announced the delay last week citing the safety and health of vendors, residents and visitors. Milton also cited Gov. Brian Kemp's executive order prohibiting large gatherings in which social distancing cannot be maintained. In recent years, the event has drawn tens of thousands to Downtown Crabapple to shop, dine and watch live performances. 
The statement from the city said organizers wanted to give participants advanced notice of the postponement.
"We appreciate everyone's patience as we work through this challenging period while also looking forward to a return to normal," Crabapple Community President Reid Casey said. "Crabapple Fest is so important to our great community - which makes it especially important that this event happens safely for everyone involved."
Vendors who have already applied and been accepted to participate in Crabapple Fest can either transfer their registration fee to the rescheduled spring event or request a refund by contacting City of Milton Special Events Coordinator Anita Jupin at 470-415-0424 or anita.jupin@cityofmiltonga.us. Potential vendors who would like to withdraw their pending application should also contact Jupin.
For those who have applied to be a vendor but have not heard back yet, CCA and the City plan to make decisions in the coming weeks. Potential art, antique and food merchants who have not signed up but want to participate in April can apply by visiting venteny.com/events/Crabapple-Fest-2020-546/. Sponsor applications also continue to be accepted.