MILTON, Ga. — The Milton community got its second chance this year to put the city's new fire engines into service with a traditional "push-in" ceremony Dec. 12 at Station 43 on Hickory Flat Road. Firefighters, city officials and plenty of kids pushed engines 42 and 43 into the station to mark the start of their service in Milton. 
"What's interesting is that [the new trucks] will be replacing the fire engines we purchased in 2007," Mayor Joe Lockwood told the crowd. "So, it's amazing how time flies. I remember when we first received those trucks when they came in and all the excitement."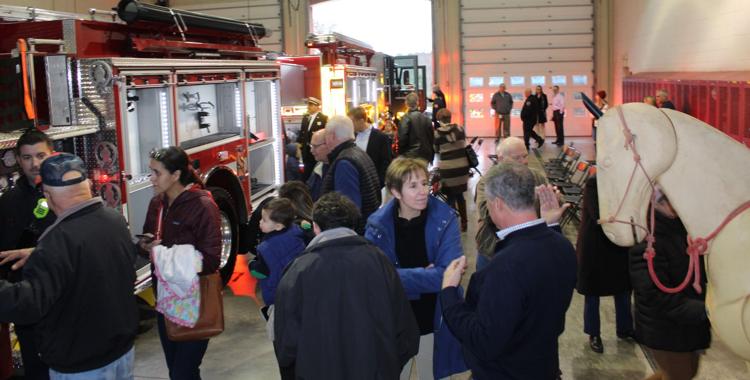 Upgrades to fire protection services traditionally factor into insurance rates for homeowners.
Fire Chief Robert Edgar said the department spent "countless hours" developing the new trucks to custom specifications.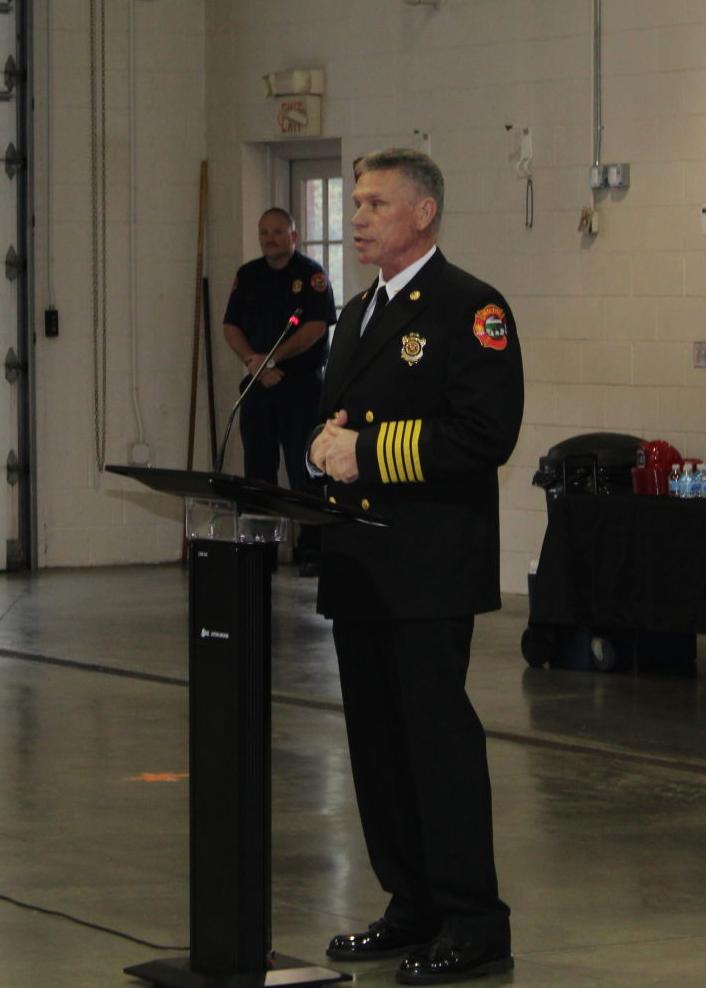 Leading the development was Deputy Chief Mark Stephens. 
"To the layperson, if you look at our old trucks and the new trucks, you might just see some shiny new paint and polished metal, but I can promise you there is a lot more tech that go into these trucks," Stephens said. 
Engines 42 and 43 have added maneuverability over their predecessors and a significant increase in safety equipment. Enhancements include side and rear-view cameras, additional airbags and LED lighting. The trucks also have a lower rear deck, which will benefit firefighters, and wireless headphones so crew members can communicate and will not be tethered to a wire when the crew is assisting the driver in backing into a tight space. 
Stephens said the trucks have added capability for carrying hoses, and the engines can store 700 gallons of water and can pump 2,000 gallons per minute. 
The new trucks are the second and third to begin their service in Milton this year. In April, Milton Fire held a push-in ceremony for engine 41 which is in service at Station 41 on Arnold Mill Road.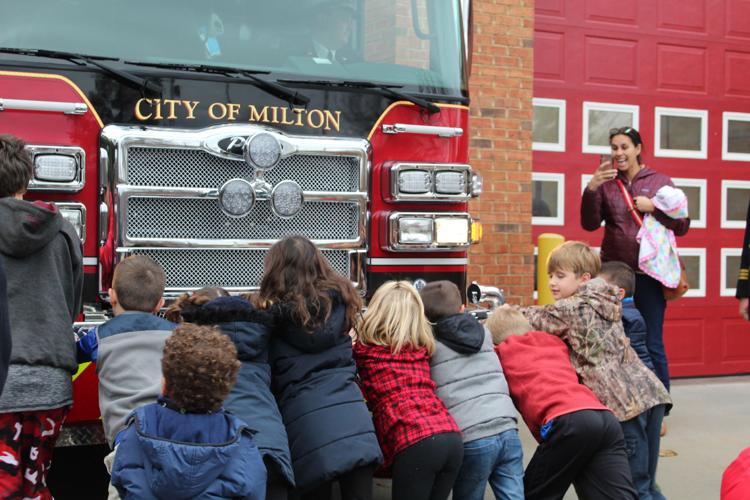 The city approved the purchase of engines 42 and 43 in February. Milton originally planned to purchase one engine this year and another in 2020 but took advantage of a $91,000 savings to purchase two trucks simultaneously.