MILTON, Ga. — Milton is paving the way for additional alcohol-based businesses, like micro-breweries and craft beer and wine markets, to open in the city.
The City Council handled more than a dozen agenda items June 1 dealing with changes to its alcohol ordinance and addressing vaping in its city code.
It was the city's first in-person City Council meeting since the COVID-19 pandemic hit in March. The June meeting included an online streaming portion to allow at-risk and cautious citizens to attend online and comment virtually. Only a handful of citizens attended in person and were all spaced at least 6 feet apart per CDC health and safety guidelines.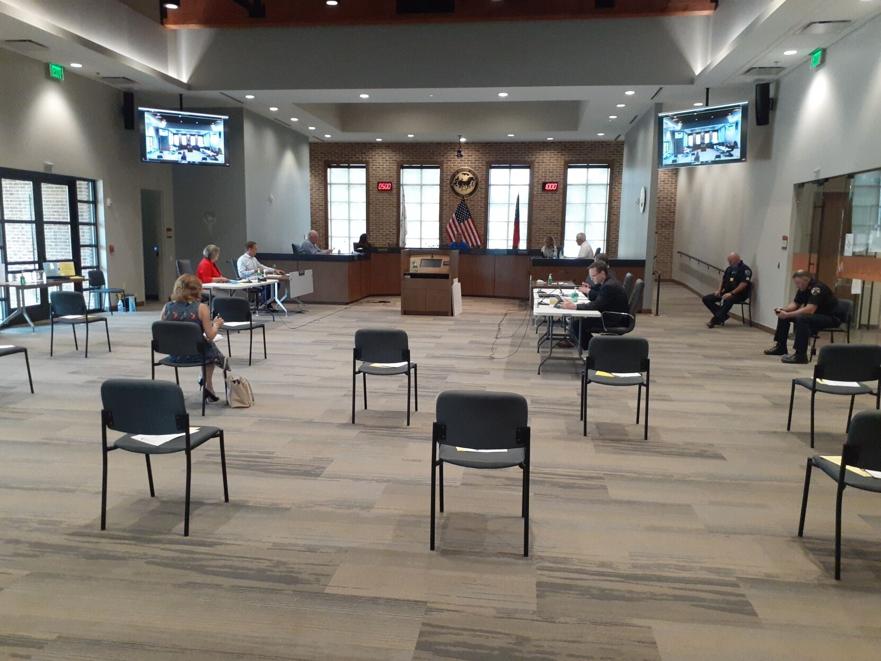 The council voted unanimously to prohibit all forms of tobacco consumption, including vaping, on all city-owned facilities and property, which includes parks.
Council members also voted on 11 separate items to change the city's alcohol ordinance, the bulk of which allow for new licenses and permits in various commercial zones. Several additional amendments ease restrictions on alcohol sales within the city and pave the way for new alcohol establishments.
Some of the changes include:
Adjusting the alcohol to food sales ratio from 50:50 to 70:30
Removing happy hour restrictions
Allowing restaurants to sell incidental package beer and wine
Allowing for breweries, distilleries, food halls, growler shops, and craft beer or wine markets
Allowing for two-year pouring permits
Adding a temporary license fee and Sunday sales fee
Expanding taps for limited tap establishments to five and rewording their allowed beer to "craft beer," instead of requiring it be brewed within 50 aerial miles
The rewrite of the alcohol ordinance is primarily to make it easier to understand for businesses and the city, create new opportunities for business and create new revenue sources, said Economic Development Manager Sarah LaDart.
Bars and nightclubs are still prohibited under the rewrite, she added.
While public commenters were generally in favor of the amendments to the alcohol ordinance, some said it was not enough.
One citizen said the changes were sorely needed, but they are still not enough to compete with neighboring cities' more liberal alcohol laws.
Pamela Jackson, owner of the farm winery Painted Horse Winery and Vineyards, echoed the sentiment, saying the amendments were too restrictive and put her business at risk. She said she needs to be able to offer other drinks aside from Georgia wine, which can be too costly for some customers, but the amendments make that difficult.
"I've put everything I've got into [my business]," Jackson said. "I need to be able to keep myself afloat right now, and I simply cannot do it on Georgia wine. It's too costly. I need to be able to offer something else, or I'm going under."
Ultimately, the City Council unanimously passed the amendments as presented that evening and asked city staff to modify the section on farm wineries to bring back for further discussion.