MILTON, Ga. — Milton has responded to the COVID-19 pandemic and plans to mitigate its potential spread in the city by canceling all events and meetings scheduled in the upcoming weeks. 
Last week, the city announced its list of closings and cancellations and set up a website (cityofmiltonga.us/coronavirus) to help keep residents informed after several Fulton County residents have confirmed cases of the virus.
"We at the city of Milton have been coordinating closely with our local, state and federal partners in recent weeks to learn more about the novel coronavirus COVID-19 and learn how best to curb its spread, with the public's safety our top priority," said Milton Emergency Manager Matthew Marietta. "We have also taken some steps to keep employees healthy and safe with as little disruption as possible to our citizens.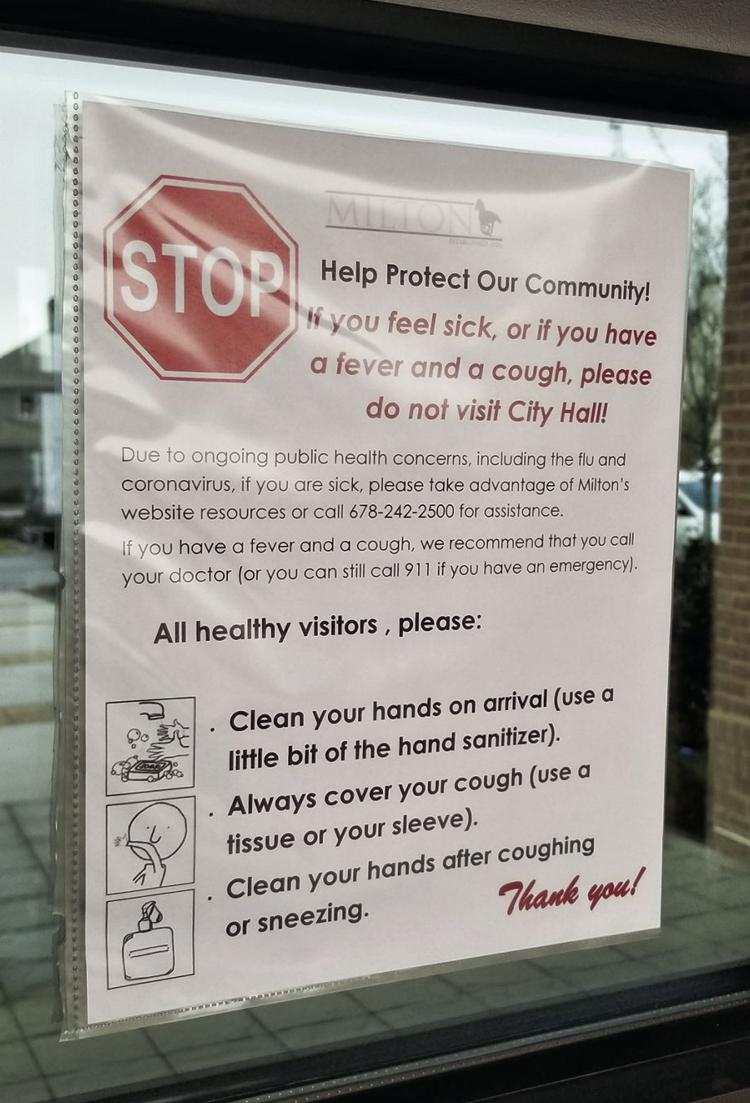 "The city has also taken several steps to do our part in helping mitigate the potential spread. This includes canceling many activities, events, programs and meetings that could draw significant numbers of people within a confined area."
All city meetings for the rest of the month have been cancelled. That includes the Board of Zoning Appeals, Equestrian Committee, Parks and Recreation Advisory Board and Disability Awareness Committee meetings all scheduled for this week. The March 23 Greenspace Advisory Board meeting was also canceled.
Other events were also canceled including the hazardous household chemical and paint collection scheduled for March 28, and the Community Egg Hunt on April 4.
The city's various departments, such as Public Works, Finance and Community Development, will continue to operate, but some employees are working remotely.
However, the city's Parks and Recreation department has put a stop to all its programming until at least April 12. Programs and sports impacted include baseball, basketball, dance, lacrosse, music classes, Tai Chi and tennis.
The Milton Senior Center is also closed until at least March 27.
While Milton's public parks will remain open, the city will not rent out its indoor and outdoor facilities until April 12. The city will "reevaluate the situation" in early April. Officials could then decide to extend the cancellations if warranted.
All Fulton County libraries, including the Milton Library, are closed until further notice, and all upcoming events will be rescheduled. Patrons are being asked to not return books while the library is closed. Any late fees incurred during this time will be waived.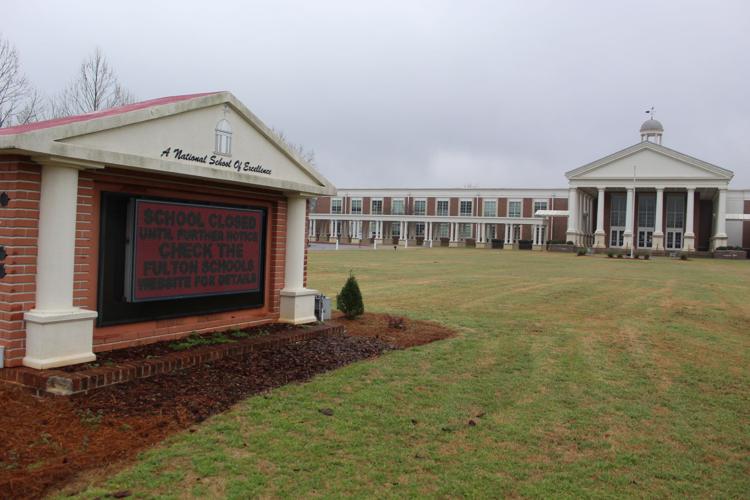 Fulton Country Superior Court will not conduct jury trials until April 11, and Milton Municipal Court will not be in session until at least April 13. The city said if you had been scheduled to appear in court before April 13, check your mail for information on a rescheduled date.
Milton Police are urging residents to handle routine matters online or by phone. The department is stressing that residents should always call 911 in emergency situations, but any matter than can be handled without face-to-face interaction should be done online or by phone. The includes requesting police reports, paying any fines or asking routine questions. When possible, Milton Police will compile reports over the phone.
Marietta said the city's Fire Department will continue to operate normally to prevent and react to emergencies, including medical calls.
"Still, in this unique time given the widespread efforts to treat and curb the spread of the novel coronavirus, COVID-19, we do ask for the public's help," Marietta said. "We want to make sure we are answering the right types of calls – for your well-being and the well-being of others, including members of our department. If you have flu-like symptoms, whenever possible you should call a medical provider first. That professional can direct you what you should do next, whether to go to a medical facility, stay at home or call 911 to get immediate assistance."
City Hall, police headquarters and fire stations will be open and operating, but the buildings will be closed to the public and non-employees. Milton is also stressing its residents take all precautions to prevent the spread of COVID-19.
"We recommend that our citizens heed the advice of organizations like the CDC through smart 'social distancing,' which involves trying as best you can to avoid large gatherings and interactions with those who might have this coronavirus," Marietta said. "We also encourage good hygiene, like washing your hands with soap and water for at least 20 seconds, and increased cleaning measures like regularly cleaning frequently touched surfaces. The city offers several resources with helpful advice on its website, and more are available at CDC.gov."