MILTON, Ga. — Progress on redeveloping the clubhouse at the former Milton Country Club property continues, with the city furthering renovation to provide another amenity at the 139-acre park off Dinsmore Road it bought in 2018.
Interim Parks and Recreation Director Tom McKlveen told the City Council Dec. 7 work is ongoing to open the clubhouse to the public.
The clubhouse renovation began recently with the city's contractor demolishing several walls and the existing bathrooms, removing flooring and addressing mold discovered in the building. This work will pave the way for new bathrooms and multi-purpose rooms that can be used for various recreational programming.
McKlveen said the city is finalizing the design and construction plan and expects those to be finished in the next four to six months ahead of additional renovations.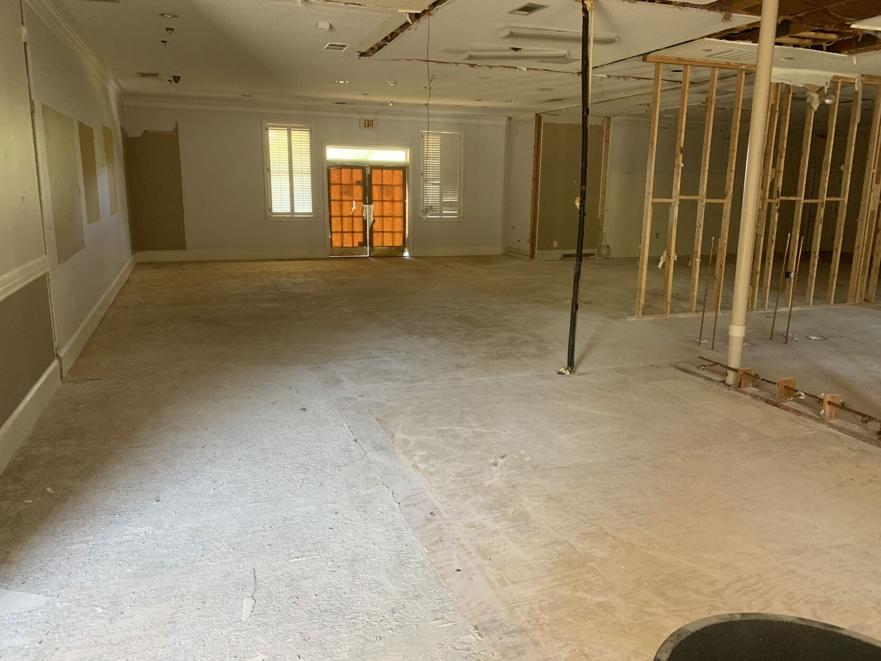 McKlveen said there is no hard timeline yet for the renovations to be completed and getting the clubhouse opened to the public.
"I am hopeful that the project will be completed this spring so that we can begin programming in June, although that's hard to predict until we have a contractor selected to complete the construction," he said.
Many residents who regularly use the active portion of the park are eagerly awaiting that completion date. When the city surveyed residents on their desires for the park and clubhouse, many with the Milton Mustangs swim program called for opening the clubhouse during swim meets to assist in staging and provide shelter during inclement weather.
"The Parks and Recreation Department is thrilled to begin utilizing the clubhouse space for indoor recreation programming," McKlveen said. "It will allow for more programs to Milton residents, far beyond what we currently offer. It will also give many of our current programs a better home. Lastly, it will be satisfying to see a key part of the vision in the Comprehensive Parks and Recreation Master Plan, which was adopted in 2019, to be realized, addressing a key facility need."
McKlveen said once the initial upgrades are complete, city officials will look to continue with other renovations. Those could include enhancing the back porch, adding a new playground and expanding the pool amenities.
In other action at the meeting, council members approved a contract change with consulting firm TSW to continue its equestrian zoning study. The research was commissioned to potentially update the city's zoning codes to benefit equestrian uses and create a new zoning district, overlay or use-permit. However, COVID-19 has delayed work on the study, and last week's move by the council extends the contract date until Sept. 30, 2021.
The council also extended Milton's emergency declaration in response to the COVID-19 pandemic. The order has been stripped down since it was initially passed in March, but it still allows to-go beer and wine sales for restaurants with an on-site consumption alcohol license, and it permits businesses to display temporary signage.