MILTON, Ga. — Cambridge High School students are getting firsthand experience in  agribusiness by growing and selling their own produce each Friday in what has been dubbed an "AGaretta Box." The program is part of the school's agriscience and veterinary pathway for fourth-year students.
Every Tuesday, the six students plant at Old Rucker Farm & Park in Alpharetta. On Fridays, the group harvests produce, packages it as the AGaretta Box and sells it just an hour after the food has left the ground. Honey harvested by one of the students is also for sale, along with foods like pickled jalapenos, jam and eggs from the school's chickens kept for the veterinary curriculum.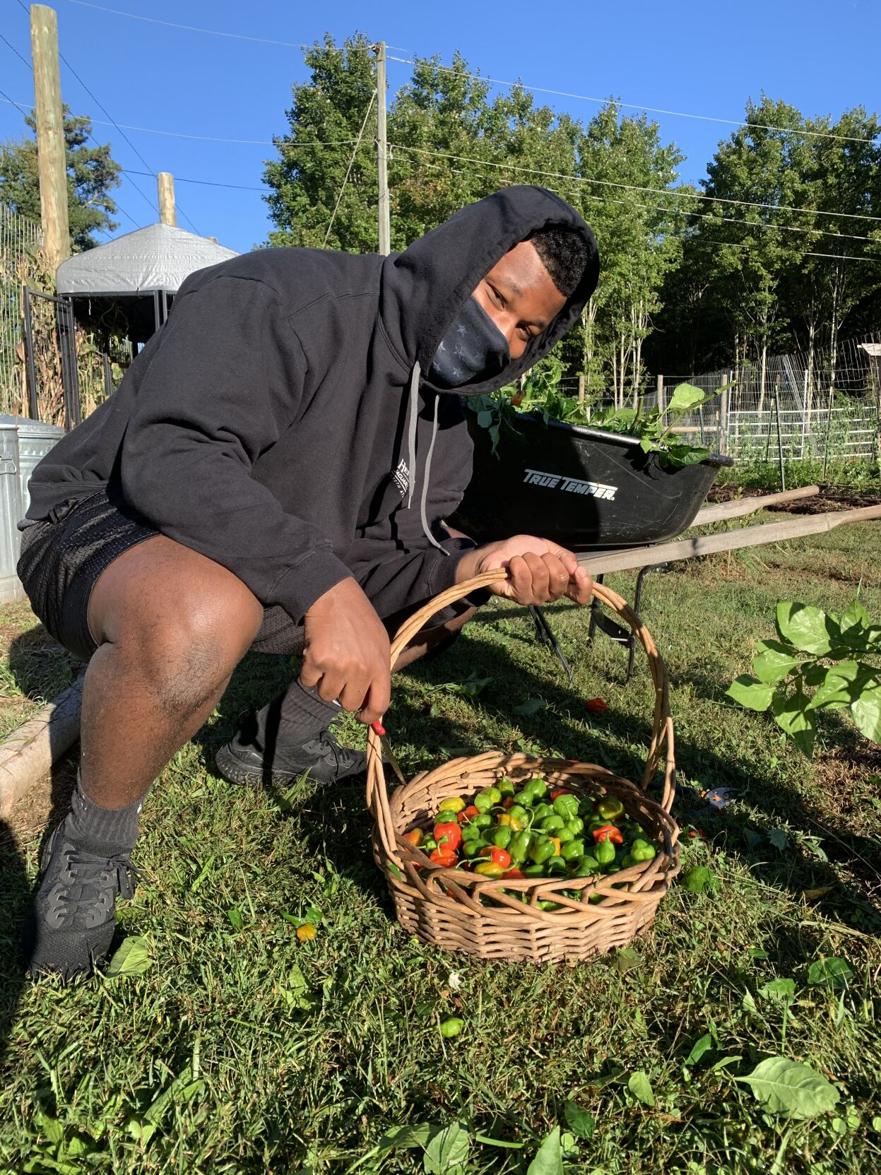 Nina Braun, a Cambridge student involved with the program, said the experience has been invaluable. It has also been inspiring, leading her to change her desired career from a veterinary position to agriculture.
"It is cool to see the business aspect of it, learning about what goes into running a business, and learning so many things about agriculture," Braun said. "It has definitely taught us a lot about actually growing your own farm and running a business by yourself."
As a part of the program, each student manages a certain aspect of the business, like running social media channels, providing customer service, marketing and planting coordination. They also get farming instruction from Amanda Musilli, Community Services manager for Alpharetta Parks, Recreation and Cultural Services Department and Emily Dillard, Alpharetta Community Agriculture coordinator. For the business aspect, instruction comes from Cambridge agriculture manager and leadership class teacher Sarah Nerswick.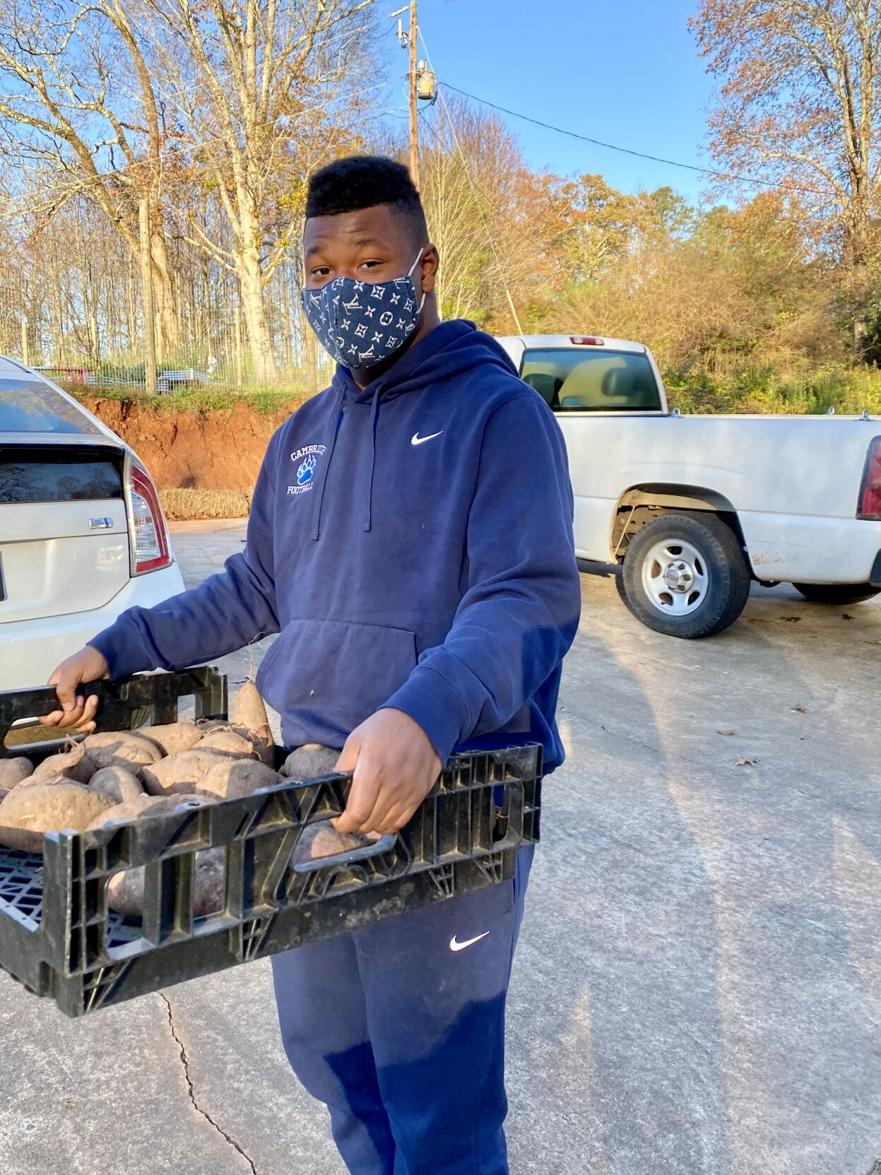 What is grown at the farm and packaged into an AGaretta box is clearly dependent on the season, but Braun said the students have grown a wide variety of produce. Onions and garlic are staples in the box, and with winter approaching, the group has been growing sweet potatoes, arugula, radishes, mustard greens, Swiss chard, turnips and herbs.
"We also try to have produce that is usually not available in every grocery store," Braun said. "Recently we had sweet potato greens."
Those not-so-common foods can also serve as a cook's inspiration.
"We have a lot of community members who volunteer at the Old Rucker Farm, and they've shared feedback of the dinners they've made, crazy recipes that incorporate those ingredients that are very healthy," Braun said. "They said they have made meals they never would have thought about."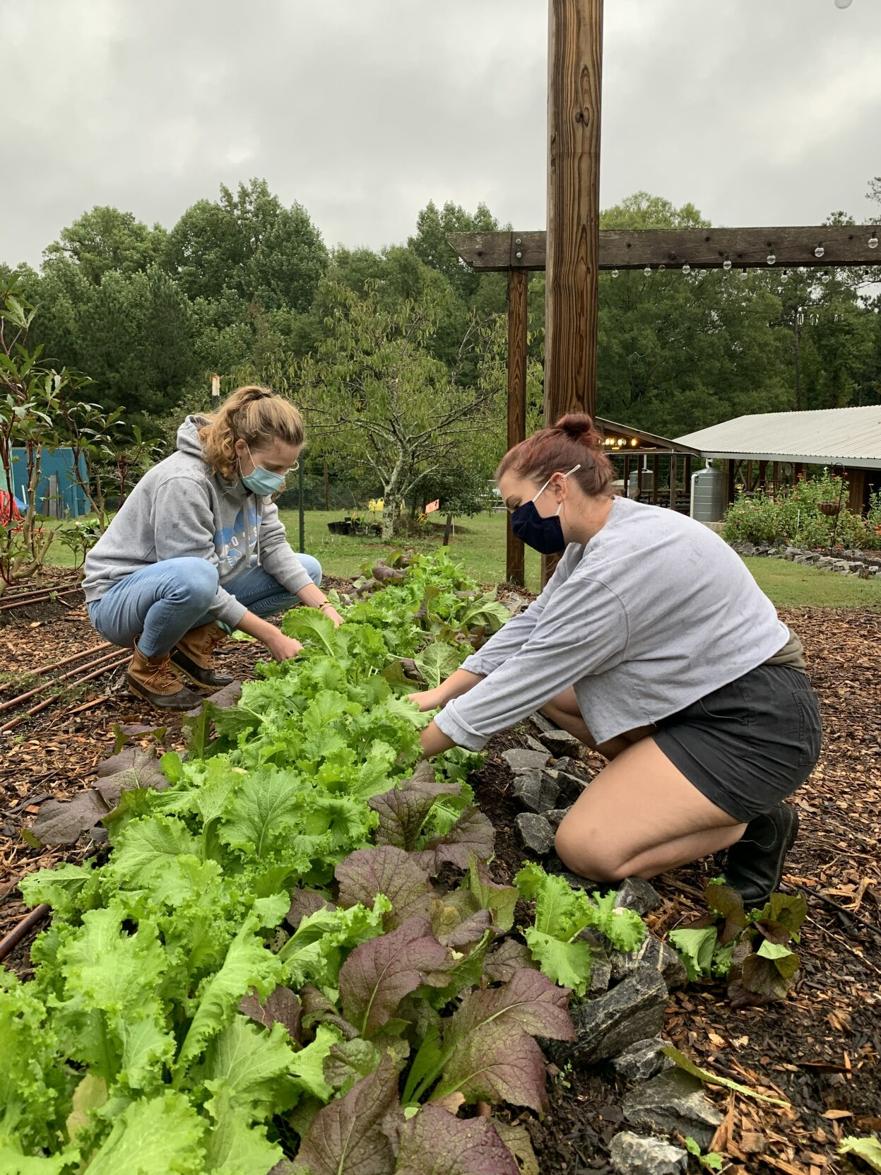 Revenue generated from AGaretta Box sales funds the farm and the students' futures. Half of the dollars raised go back into the farm. The other half is split up six ways to serve as scholarship funds for the students' collegiate educations.
Those interested in purchasing an AGaretta Box can visit agarettabox.square.site, and Braun said all links are listed on the group's Instagram profile, AGaretta Box. People can also join an email list to see what produce will be included in that week's box.
Braun said the group is putting together a Christmas gift box that can be given to family or friends, and a gift card good for a free box in January will also be available.