JOHNS CREEK, Ga. — Johns Creek has been awarded a $3 million grant from the Georgia Department of Natural Resources for development of the 195-acre Cauley Creek Park.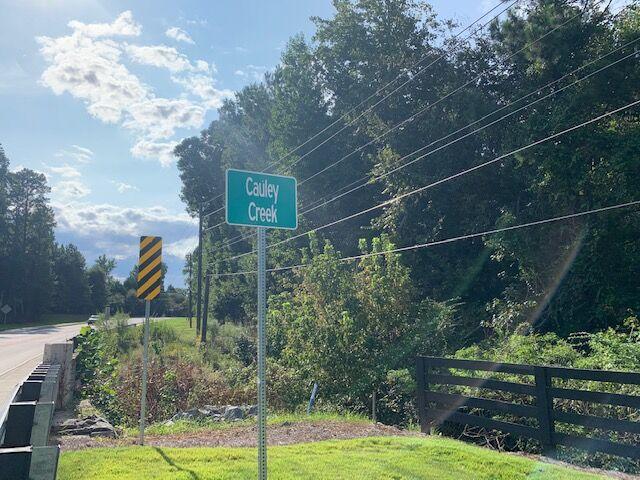 The funding comes from the Georgia Outdoor Stewardship Act which passed by Georgia voters in 2018 with 83 percent support. The program is designed to provide funding to support parks and trails and protect land critical to wildlife, clean water and outdoor recreation. Johns Creek received the largest share of the $9.8 million distributed to14 cities. 
Johns Creek will put these funds toward development of a multi-purpose trail made of pervious rubber material, two steel pedestrian bridges, three wildlife observation decks and landscaping at the Cauley Creek Park area.
The $3 million grant will be used alongside the $17 million the city has already committed to the Cauley Creek project from its parks bond fund. The $40 million bond, passed by Johns Creek voters in 2016, is used specifically for development and acquisition of parks and green space. The grant stipulates the city must fulfill its $17 million commitment and that the project be completed within 24 months from the date of approval.
Johns Creek Recreation and Parks Manager Robby Newton said he thinks the size of the park and the potential effect it will have on residents helped secure the grant.
"This park just about doubles our current highest park acreage," Newton said. "It's right up there with Piedmont Park and Chastain Park."
Amenities will include playgrounds, multipurpose fields, baseball and softball fields, basketball and pickleball courts, disc golf and a dog park. The multipurpose fields will be used for lacrosse, soccer and even cricket. Newton said that the greatest amenity is going to be the trail that will wrap around the perimeter of the park.
"It's going to be the perfect 5K, 3.1 miles," Newton said. "It's going to be made of this porous rubber material, so it will be much easier on the knees of runners and walkers."
Newton said he anticipates people will be able to enjoy parts of the park in late spring 2022.
At a Sept. 8 City Council work session, officials voted unanimously to accept the grant and move forward with the projects.
"I'm excited about it," Councilman John Bradberry said. "It's going to make the taxpayer dollar go further and more amenities and a better quality of life."
The first construction project for the park is the initial portion of the Cauley Creek Perimeter trail. This $670,000 project is currently under review by the City Council. This portion of the trail will be 2,500 feet and run from the park entrance on Bell Road to the Rogers Bridge Trail. If approved, construction would begin in October and is anticipated to be completed in spring 2021.