JOHNS CREEK, Ga. — The phrase has been used repeatedly in the wake of protests over racial injustices in the United States: "It's not a moment. It's a movement." 
More than two months after the death of George Floyd at the hands of Minnesota police, Metro Atlanta residents remain motivated to rally against racial injustices and push for unification among races.
Kids, parents and others wanting to show support came together June 13 in the Aberdeen neighborhood to support the Black Lives Matter movement by marching along subdivision streets.
In that vein, the Johns Creek Community Unity March was held July 25, featuring speeches from community leaders and a march around town. The event, held at City Hall, was sponsored by the Johns Creek Moms for Community Unity, a local group of moms calling for solidarity and unity among members of the community. 
Speakers included South Gwinnett High School Principal Dorothy Jarrett, Johns Creek City Councilman and former police officer Brian Weaver, the Rev. Lee Jenkins, pastor of Eagles Nest Church in Alpharetta, and U.S. Rep. Lucy McBath.
Jarrett, the cousin of slain Mississippi youth Emmitt Till, urged community members to come together and have what may seem like tough conversations about race and racial inequities.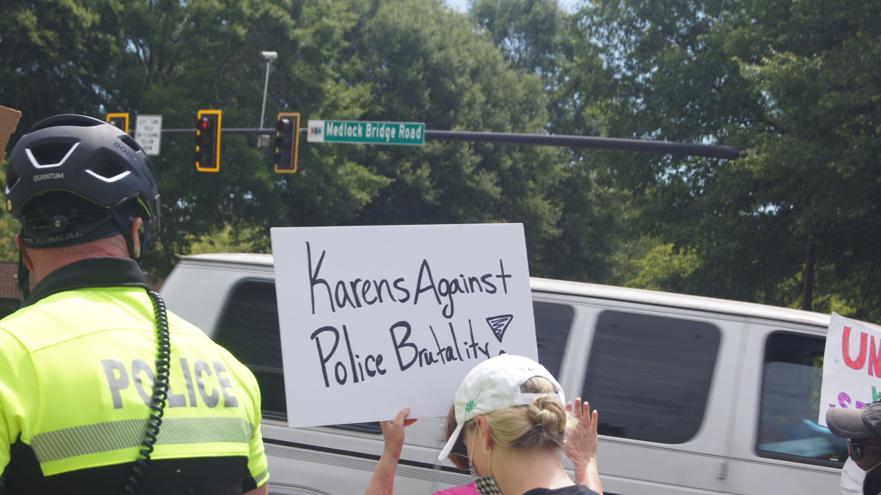 "It's all about having conversations and people coming together to really look at the social injustice and heightened racial tensions and starting to talk about how can we turn around this systemic racism and discrimination," Jarrett said. 
She shared the infamous story of Till's murder in 1955 at the hands of two White men in Money, Miss., after the 14year old Black boy allegedly whistled at a white woman. The two men were found not guilty by an all-White jury, and the woman later admitted she made up most of the story of Till flirting with her. 
After the trial, it was a White farm owner who helped Jarrett's family escape the town and any possible threats over testifying against Till's killers.
Jarrett's family worked as sharecroppers on the farm in the small Mississippi town. The landowner provided funds for Jarrett, a young child at the time, and her family to move north to Michigan.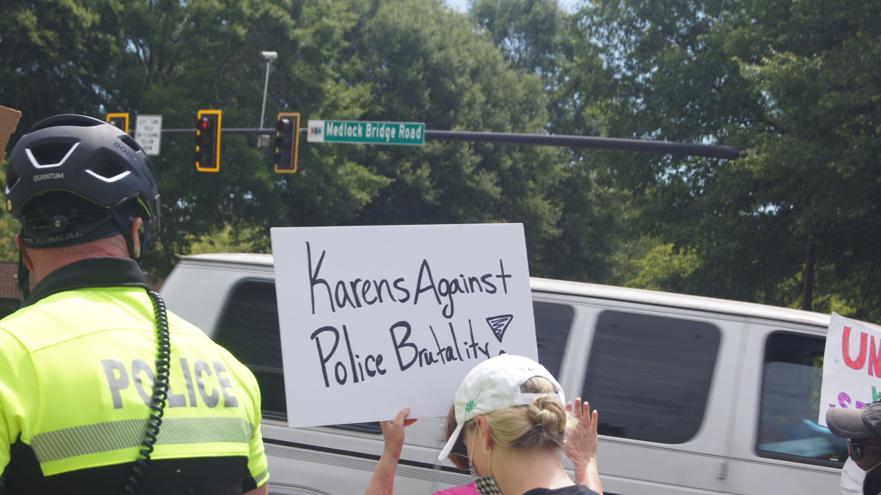 "I just wanted to share that a community coming together and building unity works," Jarrett said. "I'm a product of that. We have to do everything we can to eliminate looking at color instead of looking at the heart. So much of how people act is associated with fear, and we have to bring love to the forefront."
What began with the killing of George Floyd in May, followed by passionate protests and riots across Atlanta and the rest of the country, has been a critical time for all races in the United States.
"I think people are realizing now that we have to come together because it's all of our problems," Weaver said. "You can't just say it's a White problem or Black problem. It's a people problem. In order for us to become a better country as one human race, we're going to have to work together to get rid of some of the disparities in healthcare, economic opportunities and social injustice."
The crowd of around 150 people, along with the guest speakers and event organizers, marched along the streets of Johns Creek. The group made its way from City Hall down Johns Creek Parkway to Medlock Bridge Road and Findley Road. 
Halfway through the march, the procession paused for 8 minutes and 46 seconds, the length of time prosecutors say George Floyd was pinned under the knee of the police officer when he died.