JOHNS CREEK, Ga. — Improvements to a major east-west corridor moved closer to the starting gate Aug. 10 when Johns Creek officials advanced plans to add two lanes to a 5-mile stretch of McGinnis Ferry Road.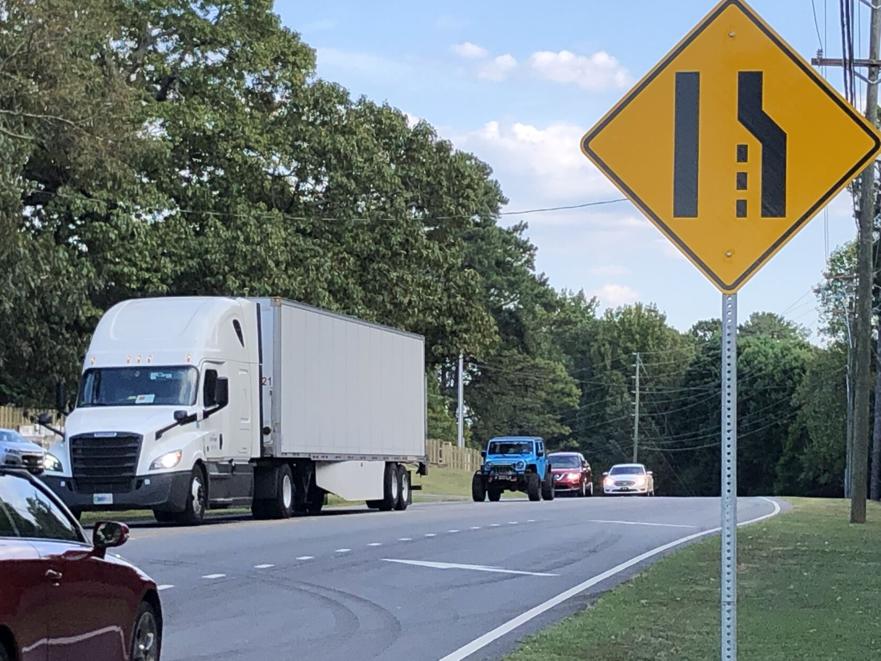 At its bimonthly work session at City Hall, Johns Creek City Council members agreed to push forward a measure that calls for additional funding for the project.
Formal adoption is set for consideration possibly later this month. It's a major step for a road project that has languished for more than five years as cost estimates have ballooned. Originally estimated at around $35 million, widening 4.7 miles of McGinnis Ferry Road from Sargent Road in Johns Creek to Union Hill Road in Alpharetta now carries a projected price tag of $60 million. Each city shares about 2.3 miles of the stretch with Forsyth County on the north.
Both Johns Creek and Alpharetta originally committed $4.9 million from transportation sales tax (TSPLOST) funds back in 2016. Earlier this year, they upped their contributions to $5.9 million.
The new agreement increases each city's contribution to $8.9 million. Forsyth County, which originally pledged $18 million when the project was first proposed in 2015, has upped its share to $23 million.
The state plans to kick in almost $20 million. The project is of major significance to GDOT because it is already underway with projects to add McGinnis Ferry exits off I-85 in Gwinnett County and farther west on Ga. 400 that will make the corridor even more inviting for commuters.
Johns Creek Mayor Mike Bodker said having a major east-west corridor at the northern edge of the city could divert a tremendous amount of traffic now tying up major arteries farther south.
"I think it's important that we keep this moving forward, and I hope you will support it," Bodker told the council.
City Councilman Lenny Zaprowski said that while he appreciates the significance of the project, he was still not clear how a 5-mile project can nearly double in cost from its original estimates over five years.
Brian O'Connor, the city's TSPLOST manager, said original estimates were made in 2016, based on a generally accepted estimate for lane additions of about $6 million per mile. But the estimates failed to consider two bridges along the route that will require widening, and the estimates for right of way acquisitions were woefully low, he said.
"This corridor is vital to improving traffic congestion in the city, and we cannot complete this project without our partners in GDOT, Forsyth and Alpharetta," O'Connor said.
Alpharetta approved the agreement July 20. Forsyth County has yet to formally adopt the pact, but county commissioners gave a preliminary nod at their work session Aug. 11.
O'Connor also told council members that the city's extra share could be made up through a $1 million grant from the Georgia Transportation Infrastructure Bank and by transferring another $2 million from other TSPLOST projects. That does not include a possible $1 million in extra expense for sound abatement measures for Johns Creek neighborhoods affected by the increased traffic.
Construction on the first phases of the project – in Johns Creek that's from Seven Oaks to Sargent Road – is expected to begin early in 2021, O'Connor said.
A formal council vote to adopt the agreement is slated for the next meeting, Aug. 24.