JOHNS CREEK, Ga. — JOHNS CREEK, Ga. - Thousands of commuters can look forward to faster travel times through Johns Creek's busiest intersection.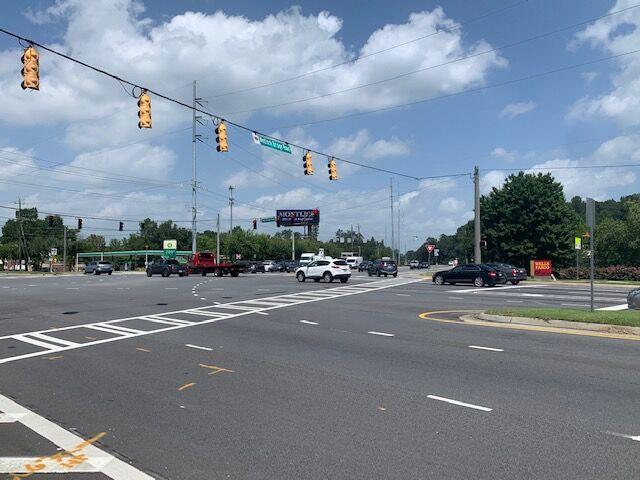 The City Council voted Aug. 24 to approve $1.9 million for improvements to the intersection of Medlock Bridge and State Bridge roads. The site is the crossroads for about 100,000 vehicles each day, many from Gwinnett and Forsyth counties.
Funding for the project comes from the local transportation sales tax, or TSPLOST, passed by voters in 2016.
The money won't solve all the issues associated with the intersection. The long-term remedy calls for expanding the lane capacity at the intersection to six, some city officials say.
The $1.9 million will fund an interim solution to widen the western portion of State Bridge and stripe the southbound travel lane on Medlock Bridge to add a lane. Overall, the city has marked around $8 million in TSPLOST funds to improving the intersection.
The council had requested an updated traffic study on the intersection last November to quantify the value of the upgrades. That study has been delayed due in large part to the absence of school traffic in the wake of COVID-19. The new data, when collected, will chart delays and traffic movement from all directions and compare it to projections associated with the upgrades.
Councilwoman Stephanie Endres said she was inclined to wait on the traffic study, but she didn't want to see the project delayed.
At an Aug. 10 council work session, Councilman Lenny Zaprowski asked why the city couldn't proceed with the entirety of the project rather than taking such a piecemeal approach.
O'Connor conceded that while pouring all efforts into the total upgrade right now would save money, there has been no consensus on the council for that approach.
Mayor Mike Bodker agreed with O'Connor.
"I think that it is time we move forward on a portion of this intersection," Bodker said. "We have kicked this can down the road as long as we need to." 
Construction is anticipated to begin this month and is expected to wrap up in the spring.