JOHNS CREEK, Ga. — For every time the internet has been celebrated for its ability to link people across the globe, it has also been decried for eroding face-to-face connection or for spreading vitriolic content. 
Sheryl Nolan, a Johns Creek resident of 17 years, comes down solidly in the first camp. She says her website "The Face of Johns Creek" has helped her connect with the community and given Johns Creek a way to celebrate its local heroes.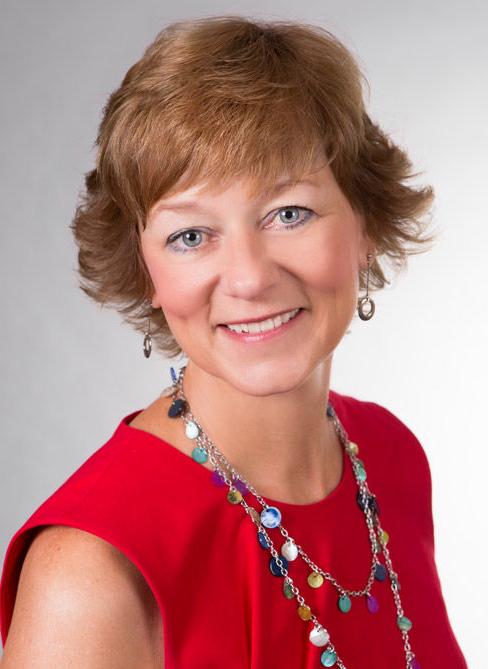 The website, thefacesofjohnscreek.com, includes profiles of people who live or work in Johns Creek, from restauranteurs to teachers, entrepreneurs to veterans.
Nolan is a mortgage consultant with Northpoint Mortgage, one of many hats she has worn over her career. Her other roles have included restaurant manager, figure skating coach, public speaker, wife and mother of three, now grown, sons. 
"I feel like when they were younger, I met a lot of people through my kids, through their activities," Nolan said. 
But as her kids grew up and moved out, Nolan found few opportunities to meet new people outside of work. She wasn't alone in those feeling. In Johns Creek's 2019 community survey, almost half of respondents said they felt "not at all involved" in the community, while fewer than 5 percent said they were "very involved."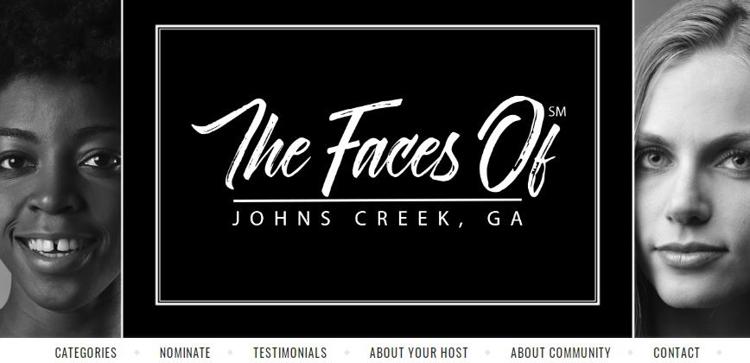 Through a real estate conference, Nolan met Brad Abernathy, a Hall County Realtor and founder of the Faces of Your Town project. In a business like real estate, connections and referrals are crucial. The Faces project was started as a creative way to promote his businesses while also giving back to the community. 
"This platform has been the very best thing that has ever happened to us and the very best thing I have ever seen to expand one's leadership, influence, visibility, relevance and community reach," Abernathy says on his website. "It is a marketing platform that ties everything we have wanted to do into one thing. Creating and fostering relationships is great, but making a true difference in the lives of the people we spotlight is incredibly rewarding."
Abernathy decided to share his model, and real estate agents have replicated it in markets across Georgia, Florida and increasingly, across the country. Nolan said as soon as she saw the idea, she knew it was for her. 
"I loved the idea," she said. "I love being a connector, and I love helping people. I believe in the law of reciprocity. If you're a giver, it will come back to you in some form or fashion."
Anyone is welcome to nominate a friend or colleague for a Faces profile, but some interviewees Nolan finds through her own life. One subject, Emory Johns Creek Hospital Patient Care Technician Dwight Pitts, Nolan met while her husband was in the hospital. 
"Sometimes these people would never have had their two seconds of fame," she said. "It makes them feel important."
Usually, Nolan will email the interviewee questions — fun conversation starters like "If you could travel anywhere in the world right now, where would it be?" and "What is your favorite movie?" — then she will follow-up with an in-person interview. 
"I wish I had more feet on the ground to do more interviews," she said. "I'm just me, myself and I."
Nolan said she may try to bring an intern on board in the future. She said while it may be good for business, that's not her primary motivation.
"When you see people's face and hear their stories, people do business with people they know, like and trust," she said. "But this started with me wanting to do something in my community, even if it was just a little thing."