JOHNS CREEK, Ga. — Despite pleas for decriminalization within its own City Council, Johns Creek is staying the course on marijuana possession penalties.
During a recent workshop, members of the City Council shared personal stories of how marijuana has hurt or helped people they know and love. But the passionate pleas of council members Chris Coughlin, Stephanie Endres and Erin Elwood were not enough to convince the full council to consider removing jail time for simple possession of cannabis.
For Coughlin, this was his second attempt at making the case since 2017. He delivered his point by sharing his father's struggle – a Vietnam veteran who endured significant emotional, mental and physical trauma after multiple tours.
"He lives in pretty strong pain every day," Coughlin said. "If prescribed opioids, they could have interaction effects, and that evening we could lose my father."
Doctors recommended cannabis, but Coughlin says it's not legal in Georgia for the use his father would require. That leaves him with the choice of going to his home state of Illinois to get the medicine, but being far from his family, or staying in Johns Creek.
"And staying in miserable pain every day," Coughlin said. He says small amounts of cannabis also benefit those in the mental health community and people with special needs.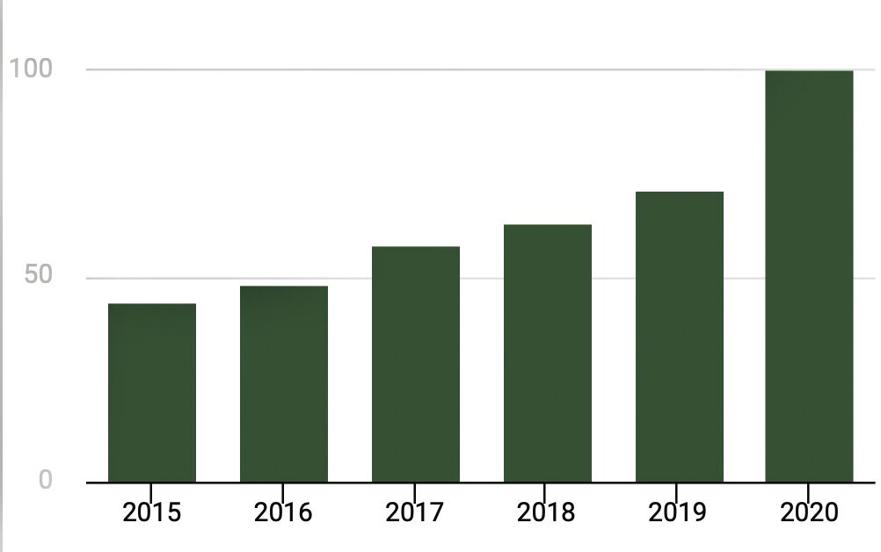 Endres' family tried to address her father's pain. But he was hesitant to use marijuana.
"I wish he had, because it probably would have given him some peace," she said.
The counterargument was just as strong from Mayor Mike Bodker and Councilman Lenny Zaprowski. Both men argued that marijuana was a detrimental gateway drug for people in their lives.
"I had a cousin, who I was very close to, who is no longer with us," Zaprowski said. "I would never want to say it's okay, then some teenager gets laced pot with Fentanyl in it and then passes away. I don't want to be a part of that."
Councilman John Bradberry went as far as to say he would not bail his kid out of jail if caught with marijuana. Councilman Brian Weaver feared what perception it would create if the city eases penalties for small amounts of cannabis.
"Johns Creek would be an attraction for the wrong reason," he said.
But Coughlin argued that law enforcement in Johns Creek is already easing the penalties. He shared a chart detailing the percentages of citations based on only simple cannabis possession. In 2015, 44 percent of suspects received a citation. By 2020, and with the early effects of the coronavirus, all suspects received a citation.
"We're not talking about trafficking," Endres said. "This is less than an ounce."
The debate also centered on defining the city's responsibility and what action the state needs to take. Bodker said he's bothered by sidestepping a state law, and the precedent it would set.
"You have to change the law at its proper source, not weaken it in Johns Creek," Bodker said.
Elwood put the argument in the home court.
"We have jurisdiction in our city ordinance," Elwood rebutted. "The Georgia Controlled Substances Act still exists, and people can still be charged under that. This is a great way to get the state to change the law. By having courage."
Several council members agreed the state Legislature is not taking enough initiative on the medical need for cannabis in Georgia. Bodker said lawmakers are close to addressing it. Bradberry and Zaprowski offered to help Coughlin lobby under the Gold Dome, but Coughlin sighed and shook his head.
"They're not making any movement," he said, referring to the Legislature. "It will have to come from the local level. It's going to have to take some, I would say bold leadership, but it's not even bold. It's essentially what we're doing."
Those in favor of removing jail time for simple possession, also cited the greater benefits to public safety. Coughlin said his proposal could help combat the opioid crisis in Johns Creek.
"Places that have decriminalized medical or recreational cannabis, there are causal links to reductions in opioid deaths, overdoses and addictions. And it's not a simple regression." Coughlin said. "When we remove the government from applying this standard, people will go to a less risky alternative to assuage their pain."  
Coughlin pointed to additional data showing a large majority of citizens support medical cannabis and decriminalization. He said less interaction with officers and suspects can lead to fewer dangerous encounters and a better appropriation of officers to violent and property crimes.
When the 3-4 vote came down against decriminalizing cannabis, the decision garnered an audible remark of frustration from Coughlin, and a glare from the mayor.