JOHNS CREEK, Ga. — The Johns Creek City Council and Mayor Bodker remain divided but open to ideas on the issue of a mask mandate ordinance. 
During a Sept. 21 work session, council members Erin Elwood and Brian Weaver proposed a mask mandate in Johns Creek. The ordinance would require all people over the age of 12 with no religious or health restrictions to wear a mask in public places. Exceptions would apply to people while eating or drinking and when outdoors maintaining social distancing guidelines.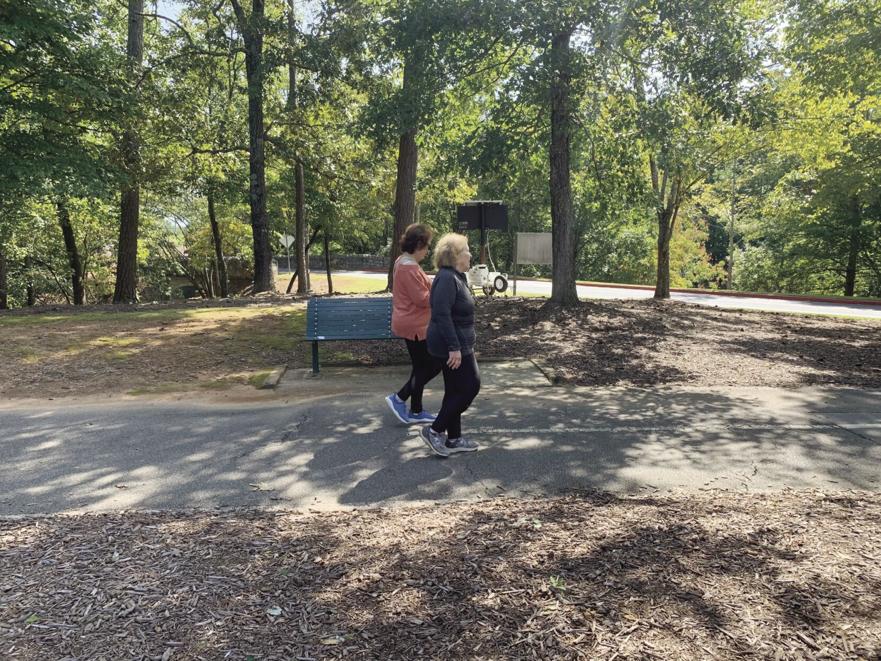 "This was something we thought would help to make things better to get the numbers down so we can get back to what we all think normal feels like and the way it used to be," Weaver said. "It was not to punish anybody, not to make demands on anybody, but to do our part as a group, as a city, just to make things better."
Late September numbers from the Fulton County Department of Health show Johns Creek with the lowest COVID infection rate among all major cities in the county, about 1.4 percent. Only Mountain Park, with a population of under 1,000 posted a lower rate.
Countywide, the positivity rate was 3.9 percent based on tests performed from Sept. 14-27. Infection rate numbers through most of Fulton County continue a two-month decline.
Though the proposal failed to garner enough support at the meeting, Mayor Mike Bodker did not write off the possibility of drafting an ordinance in the future if needed.
"I am going to be open to continuing to monitor this as I know we all are," Bodker said. "I don't preclude the fact that we might have a time and a need to have this discussion and be moving forward on something."
The COVID-19 infection rate per 100,000 residents has been on the decline since the last discussion on a mask mandate, and Bodker said he did not see the level of non-compliance to safety norms that others had cited. He added that in discussions with other local mayors, he found that they were not truly enforcing their mandates.
"I think the voluntary compliance is working here in Johns Creek," Bodker said. "I do think masks make a difference, but I don't think the government should mandate something unless there is an overabundant need to do so, and in this instance, I just don't see the overabundant need at this time."
Councilman Chris Coughlin objected to the ordinance as unenforceable and that it would actually exacerbate the problem by forcing an interaction between a police officer and someone not wearing a mask.
Coughlin also said he had performed many spot-checks and had seen 95-100 percent compliance in retail and grocery stores. Parks were the only areas he observed where citizens were regularly not wearing masks.
Councilwoman Stephanie Endres said a mask mandate would have a negative effect on mask compliance.
"It will make many residents very angry and stop wearing them, I've heard from many who said that will be the case," Endres said. "I think most people will do what's right. Our numbers are looking great and I believe in my neighbors."
Despite his many mark-ups on the proposed ordinance, Councilman Larry Zaprowski was on board with working toward a potential mask mandate.
"We had a lot of discussions about getting kids back in school and I think anything this council can do to promote that would be a positive step," Zaprowski said.
The council has not scheduled further discussion of the topic, but members have indicated it could be reintroduced if infection rates climb.