JOHNS CREEK, Ga. — The Johns Creek City Council followed through on a past commitment Monday, raising the tax rate on property to fund the city's 2020 budget.
The rate increase will add about $49 to the tax bill for the average Johns Creek homeowner.
In a special public hearing, council members spent two hours deciding whether this was a good time to impose a 13 percent hike in the rate at which homes and businesses are taxed.
More than a dozen emails flooded the online link to the meeting, and one resident spoke in person. All opposed the increase. One email described it as a "punch in the gut."
Johns Creek has an unusual budget process. Most local governments set a budget for the upcoming year, then determine how much revenue will be required from property taxes to fund it adequately. Government leaders then set a property tax rate that it estimates will bring in that amount of money.
In Johns Creek, property taxes account for about one-third of all the revenues it receives. Other funding sources include sales taxes, fees and hotel/motel taxes.
Johns Creek's budget process operates almost a year behind, using, in part, this year's revenues from property taxes to pay for the existing year's budget.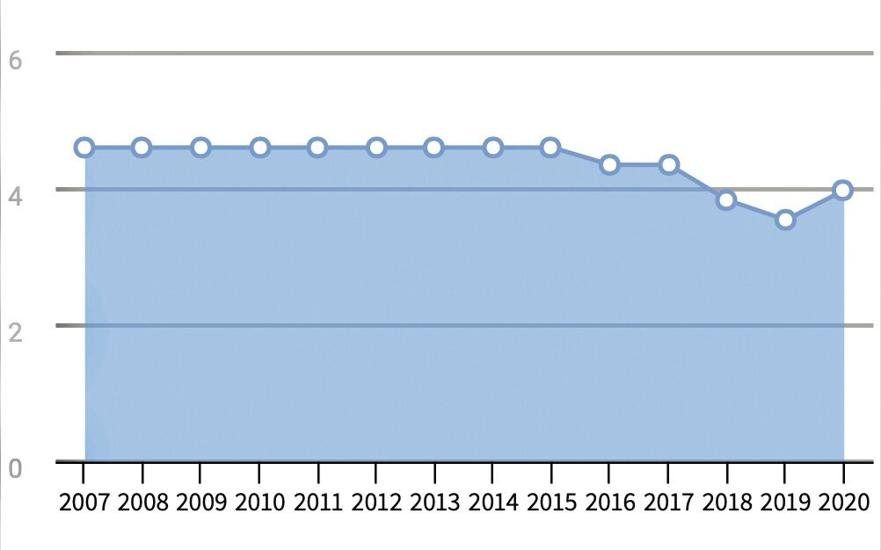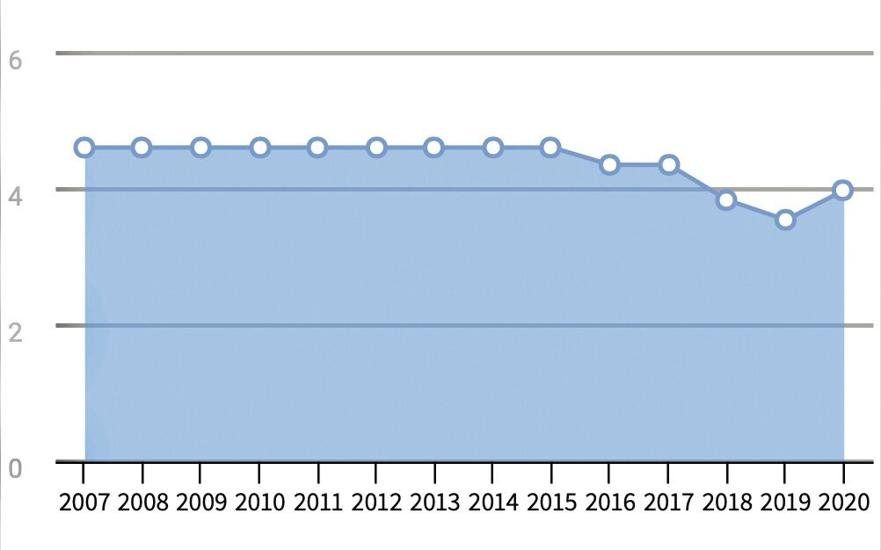 The levy rate of 3.986 mills on property passed by a 5-2 vote Monday. It was the same rate the council determined last year would be needed to fund the budget for the 2020 fiscal year, which ends Sept. 30.
Council members pointed out that the rate hike follows two consecutive years of tax cuts, and residents are still taxed at a lower rate than during the first 10 years of the city's existence. Johns Creek also still has the lowest property tax rate of any city in Fulton County, they said.
Lowering the rate from 3.986, or keeping it at the 2019 level of 3.552 would require a turbulent series of last-minute cuts in service a majority on the council argued would be untenable.
"Last year felt fun, doing that cut, that was fun," Councilman John Bradberry said. He argued that Johns Creek brings in much less property tax money today in inflationary terms than it did years ago, while providing improved services to 20,000 additional residents.
"My political philosophy tells me that I want the taxes to be as low as they possibly can," Bradberry said. "The practical side is it's not practical for us to continue to cut, cut, cut."
Two members of the council, Stephanie Endres and Chris Coughlin, voted against the measure.
Endres said she has tried all year to get the council on board with parsing budget expenditures. She displayed charts showing fluctuations of millions of dollars in the city's operating expenses over the past few years. The numbers show, she said, that the city cannot establish a baseline for its annual expenses, and that is not sound financial policy.
Endres proposed cutting the current budget by drawing money from the city's capital maintenance accrual funds — money set aside for ongoing upkeep of major items, such as stormwater, sidewalks, buildings and land acquisition. Right now, the accruals have about $10 million available.
Endres likened the accruals funds to a homeowner setting aside money for a new roof that will be needed in the future. But, if that homeowner loses his or her job, she said, that fund becomes less vital than putting food on the table.
Councilman Lenny Zaprowski said he entered the meeting willing to entertain any feasible proposals to lower taxes. Raiding the accrual funds, he said, is a bad idea.
Councilwoman Erin Elwood said that if the city is in a bind now, having just enough money to meet its obligations to pay for 2020 expenses, she fears it will be worse off next year if the economy gets worse..
The City Council was unanimous, however, in setting the mill levy to service its $40 million parks bond debt. That tax rate is .000411 mills.
The City Council was expected to meet again this week to hold a public hearing on the 2021 budget.