JOHNS CREEK, Ga. — The Johns Creek Arts Center has suffered in the wake of COVID-19, but virtual programming has given the center hope.
In March, the Johns Creek Arts Center closed its doors and cancelled all spring classes, workshops and outreach programs. Rather than cancel the March exhibit completely, the center worked to create an online exhibit complete with music and an audio-guided narrative. Given their success, the art center staff curated the same type of virtual exhibitions for May and June.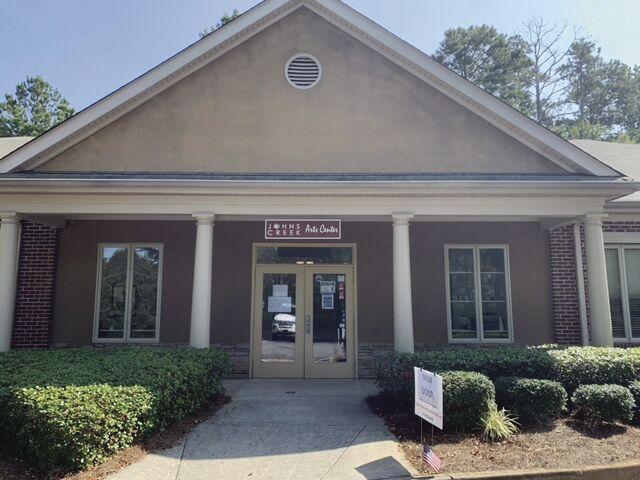 "The enthusiastic response to our call for artists let us know that the Johns Creek art community was alive and well and willing to adapt to new ways of exhibiting their work," Althea Foster, the programming director and curator for the art center, said. "This platform allows us to show the incredible artwork produced by artists in our community and help create a bit of normalcy in an environment that is unlike anything we have ever experienced."
The center transitioned to new types of programming in June with arts camps that accommodated social distancing. The safety measures limited the number of participants and changed how the class was taught, and staff recognized from their success that virtual programming was the future of the center during COVID-19.
Showing art in the Johns Creek community is a big part of the Johns Creek Arts Center's mission. This August, the Fulton County Art and Culture Department helped foster this mission through the Virtual Art Initative Grant. This $11,000 grant enabled the center to continue to create virtual exhibits and workshops throughout the end of the year.
"The arts council recognized early on that if Fulton County wanted to be a vital force of arts in the area, arts programming expansion of the online delivery was key," Foster explained.
This month Atlanta printmaker Diyah Najah opens her one woman show, "ADHD and Other Gifts," using the virtual gallery platform, Wondergrid. Najah will also present an artist talk and host weekly hands-on workshops every Monday in October.
This grant also gave the center the opportunity to showcase work from its own talented staff. In November, long-time Johns Creek Arts Center instructor Leslie Murphy presents a solo exhibition, "If Not For A Gun," featuring word portraits of gun violence victims. Additionally, Keok Lim, a ceramic teacher at the center, will present her whimsical hand-built ceramics virtually in December.
"Fulton County really stepped up and supported the arts during this horrific year," Foster said.
All of these events are free and open to the public. For more information or upcoming events visit www.Johnscreekarts.org.