JOHNS CREEK, Ga. — On a rainy day in Johns Creek, runoff water rushes to a nearby storm drain, sometimes overwhelming its capacity and pooling on the roads, in ditches, even in backyards. 
The overflow causes erosion, flooding and contaminates rivers and lakes.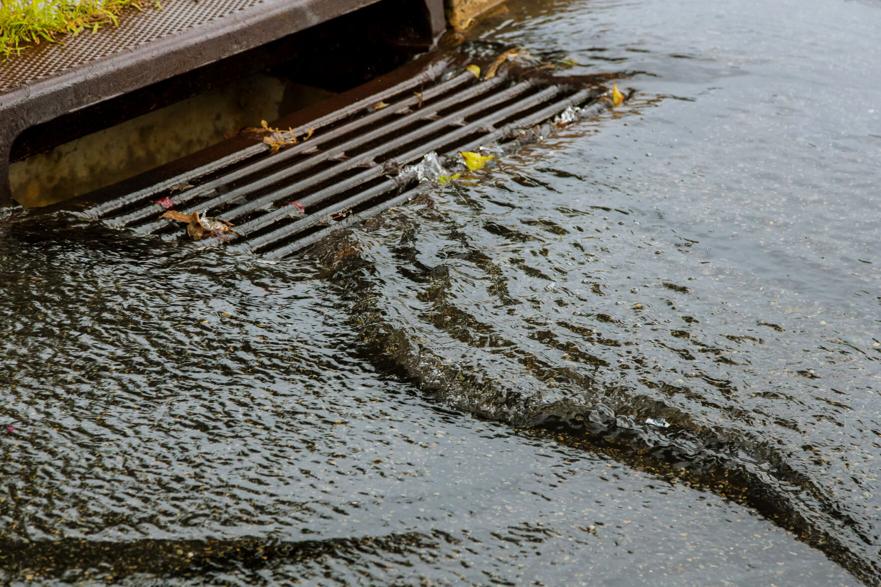 Residents, especially along the Medlock Bridge corridor, have seen the impact of stormwater on their yards. Even on sunny days, stormwater remains at the forefaront of the city's agenda.
"It's a highly technical issue that not all people will understand or care about unless they have a problem in their backyard or neighborhood," City Councilwoman Erin Elwood said. "But, if you remind them that this is important to the environment that is a motivating factor for some people."
At an Oct. 19 City Council work session, Community Development Director Ben Song said the first step in establishing a stormwater utility is educating the public.
Through infographics, an educational video and in-person and online presentations, the outreach strategy is designed to educate residents about the need for a stormwater utility and how it can be funded.
Roughly 80 percent of the city's stormwater management systems were installed prior to best practices methods.
Various proposals under consideration call for spending anywhere from $10-$31 million over the next 10 years to set the system right. With passage of the 2021 budget in September, the city now has $3.3 million in its stormwater accrual account, money set aside to build a workable solution to the problem. 
Councilman Lenny Zaprowski said he is concerned about moving forward with a stormwater utility without more conversation with the community.
"I know this is technically not a tax, if it were a tax it would have to go on the ballot," Zaprowski said. "The fact that we're ramming through with stormwater utility now is quite concerning to me. I think our residents need to have input."
Mayor Mike Bodker agreed that the community deserves to have more input. He suggested conducting a survey along with the educational sessions to give the public a chance to weigh in on the matter.
"We had a pretty strenuous debate about the property taxes and the $60 impact on the average homeowner," Bodker said. "Stormwater utility will be equal to or greater than that on an annual basis, and for the commercial, much, much more than that. I think in fairness we need to make sure that the public is ready for that."
The mayor added that problems with stormwater runoff will not fix themselves. He said it might be wise to seek public input after the city is closer to a plan to address the issue and has done all it can to educate citizens.
Following discussion among council members, officials agreed to move forward with measures to educate the public on the threat the city faces with stormwater runoff, then survey residents on a plan of addressing the issue.
"I don't think we're anywhere close to this coming up for a vote," Councilman John Bradberry said. "We don't even have our proposal in front of us. Hopefully we're going to have a lot of education and interaction and engagement before that ever comes in front of us."