CUMMING, Ga. —The owner of a local record shop lost thousands of dollars in inventory following a January 3 fire.
Bob Johnson, owner of His Rock Music, was preparing for his grand re-opening in downtown Cumming. Now, he's working with his insurance company, picking up pieces of burnt CDs, albums and his livelihood.
His Rock Music was set to celebrate a re-opening of sorts as the business moved from its former location on Merchants Square to 318 Dahlonega Highway.
The 3,000-square-foot building went up in flames just before 5 a.m. destroying thousands of dollars in equipment.
Johnson said he was in the process of purchasing insurance for the new location and had planned to have a grand re-opening January 25. He estimated the loss in equipment and music at $30,000.
FORSYTH COUNTY, Ga. –— Forsyth County Commission Chair Laura Semanson sparked some debate Jan 9 when she proposed banning the use of personal …
"It's pretty devastating," Johnson said. "This has been my life for the past five years. Music is my passion. I grew up with this music, classic rock."
While the building does have insurance to rebuild, Johnson will not be able to recover any inventory losses because of the absence of a Certificate of Occupancy, which was supposed to come the following week. Johnson said he hopes to restock his inventory and find a new location this summer in hopes of re-opening.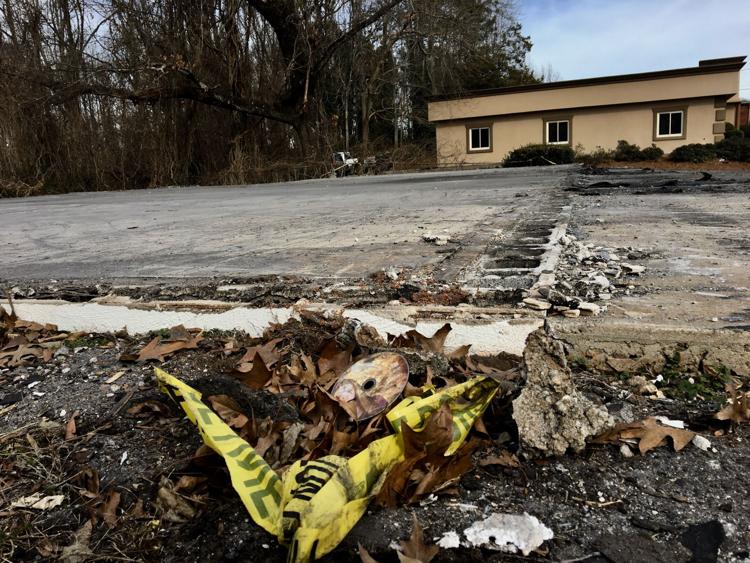 Community members quickly created a Go Fund Me page to support Johnson by raising $10,000.
"It's bittersweet," Johnson said. "It's sad that we lost all of our inventory, but it's nice to know that people cared about His Rock and what we were doing." 
His Rock Music was first located in Dawsonville and moved to Cumming five years ago.
Johnson opened the shop to create a "safe space for local youth to experience music shows and open mic nights."
The former youth pastor said he set up a concert stage in earlier stores to help fund aspiring young musicians and artists and give them the opportunity to perform, including Carolyn Riley, a contestant on "The Voice" this year.
People that grew up with rock music and band that have played at the store have been sending positive notes and messages of encouragement, Johnson said.
"The community's support has just been overwhelming," Johnson said.
No one was injured, and for that Johnson says he's thankful.
"No worries. The big thing is nobody was injured. Stuff is stuff. It can be replaced," Johnson said.
The fire started somewhere in the middle third of the building and no exact cause has been determined.
Investigators have determined the fire to be accidental in nature with no indication of it being intentional, Jason Shivers, division chief, technical services Forsyth County Fire Department said.