FORSYTH COUNTY, Ga. — More than a dozen runners and two dogs gathered at Totally Running & Walking Halcyon to start off 2020 with an eye on fitness Jan.1.
Bundled up against temperatures just above freezing, the group ran 3.1 miles that included the Greenway extension into Halcyon, with a start and finish at the store front.
"It's an informal, casual, fun way to kick off the new year right," Holly Henderson, store manager, said.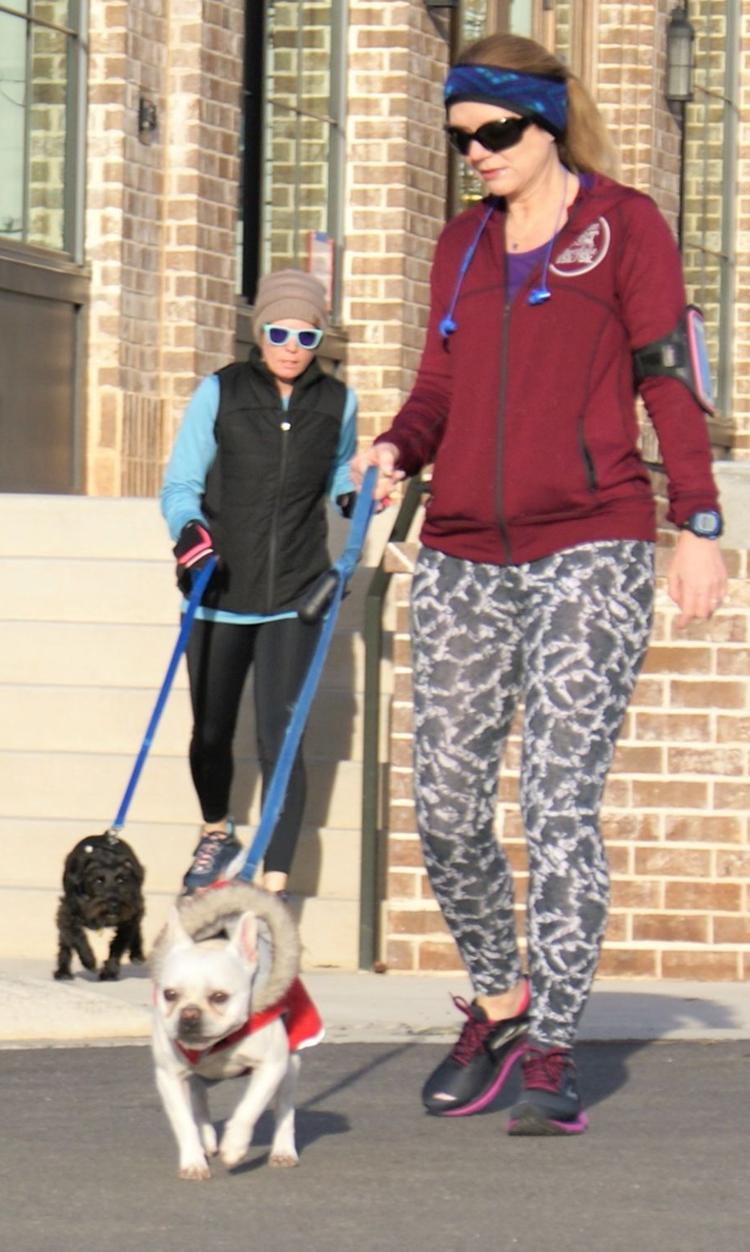 Sheri Fether, 52, came from Canton to try out a new running group. Wearing her new running shoes, she said she was excited to join in the fun.
"I felt like I needed to run on the first day for the new year," she said. "Start the '20s out right." 
Fether has been running for the past five year and normally runs with a group from Cherokee County on Saturdays. She said she recently ran the Disney marathon with a friend recently diagnosed with breast cancer.  
Alpharetta resident Julie Rice, decided to restart her running career after a couple of years. The 54-year old came with her best friend since third grade, Kim.
"She got me motivated to do this today," Rice said. "She was going to do it, so I said I'm going to do it, too."
One of Rice's goals for the year is to participate in the Peachtree Road Race after an absence of a few years. 
A lot happened to Rice over the past two years and she said it's time for a change.
"I want to get back to being healthy and feeling better," Rice said. "No matter what happens in life, or how old you are, you can always start over again."
Dan and Julie O'Hara from Alpharetta, both 54, run a marathon annually but this was just a fun run. 
"I feel good," Dan said post-run. "I worked off all the champagne from last night so that's a good thing."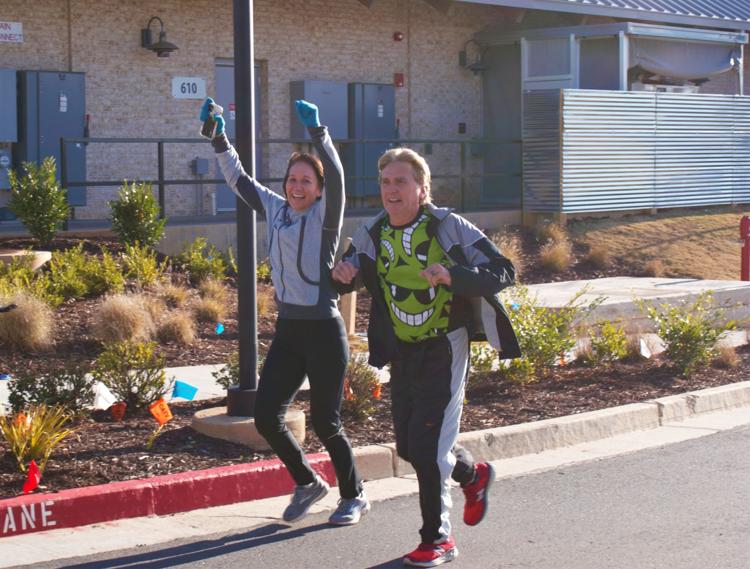 Wife Julie was positive about the experience and the year ahead.
"It's going to be a good running year," Julie said. "I love to run, I'm so glad the Greenway's extended."
Running the greenway was "lovely," despite portions of the trail having fallen into disrepair.
"It's not like they haven't been trying to keep it in good repair, it's just that they haven't been able to keep up with it," Julie said. 
Joining the two-legged runners was Margaux, a 3-year-old French bulldog, who kept her running partner, Lisa Stevenson, 49, of Fulton County, moving. 
"She needs the exercise and we both enjoy being outside," Stevenson said.
Sven, Henderson's 2-year-old black Schnauzer was the other canine participant. His job was two-fold. Not only did he greet runners as they arrived at the event, he also walked with Henderson to make sure everyone completed the route. It remains unclear if he hires out as a motivational coach.