CUMMING, Ga. — In a wooded spot in Cumming's Vickery Village neighborhood, the fairies have made their home. What began as a few fairy homes in a wooded community area has grown into a virtual city of tiny residences creating a fairy forest. 
Resident Rick Taylor said he and some family members visited a fairy forest in Colorado a few years ago, and his grandkids were "excited and thrilled" to get on their hands and knees to examine the dozens of fairy homes.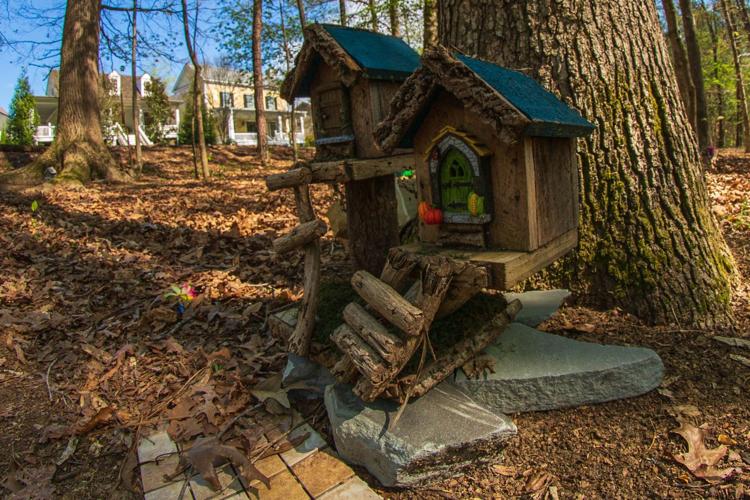 Inspired, Taylor thought a fairy forest would be a good addition to his neighborhood. Soon, a few fairy homes that looked a bit like modified birdhouses began to show up in the community area. A sign stating, "Welcome to the fairy forest, seeking neighbors," also appeared.
But Taylor insists it was all the work of the fairies.
For the last few years, more homes have been popping up in the forest and more people have taken notice of the area.
"A neighbor posted the homes on Nextdoor, then houses just started appearing," Taylor said.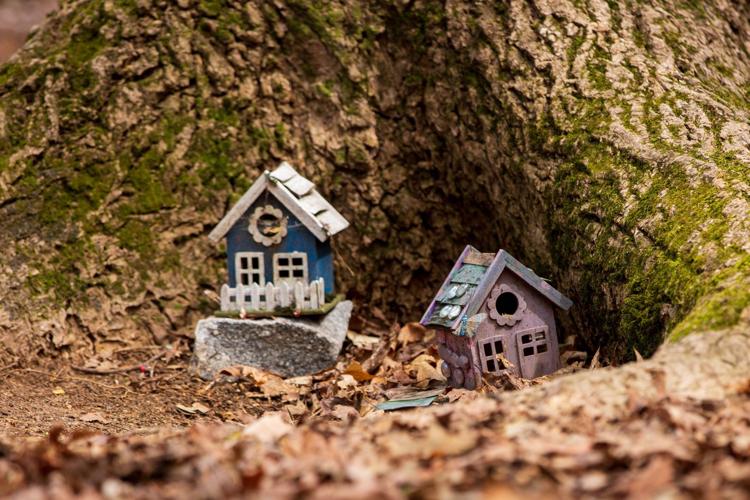 The forest has grown to include around 40 homes, he said, and the response from neighbors has been fantastic. 
"There has been nothing but excitement and happiness," Taylor said. 
The homes began cropping up without a formal go-ahead from the neighborhood's HOA or the homeowners near the site, but they have accepted their new, tiny neighbors with open arms.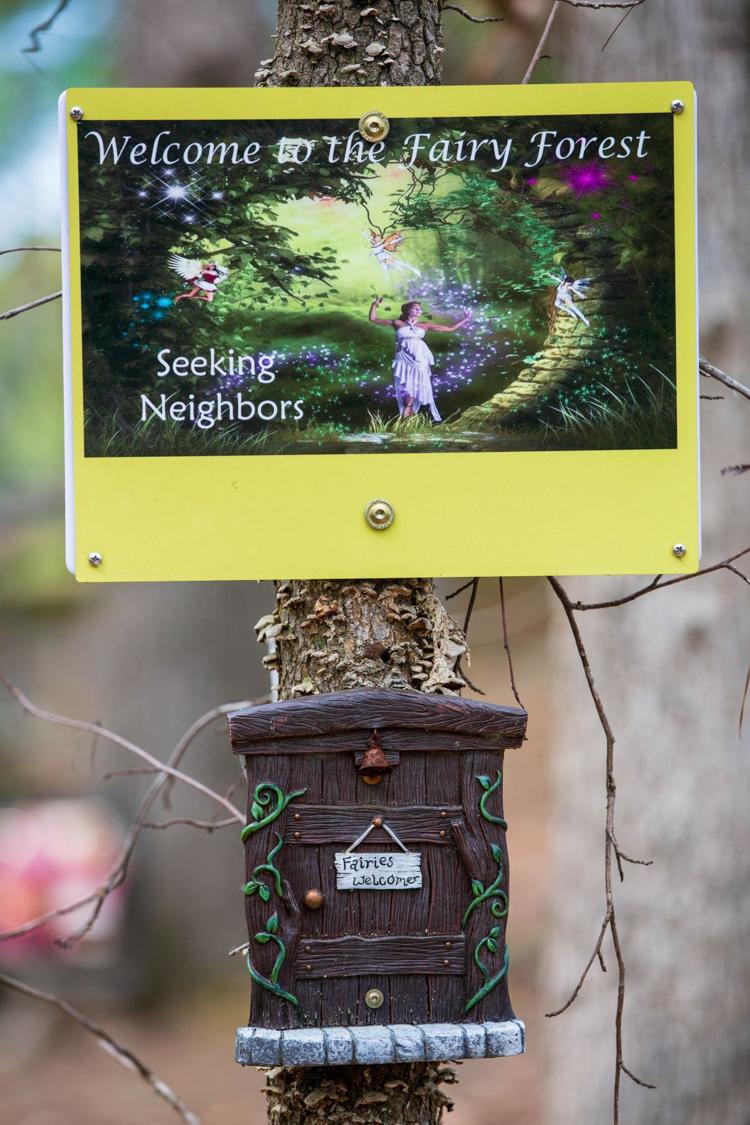 "I ran into the couple right across from where people park to access the fairy forest," Taylor said. "They can see right down into the park, and they said they love sitting on the porch, seeing the kids get on their hands and knees to look at the houses and then running off to the next one."
Taylor recently earned a spot on the Vickery Village HOA with his campaign touting his work as "liaison" to the fairies, who gave him their endorsement.
Being exposed to the elements has taken its toll on some of the less structurally sound homes, requiring the "fairies to have some demolition."
Others have been beefed-up by Taylor with durable cement or stronger adhesives to battle the elements.
Some houses now include stone foundations and wood chips have been added to the path to the forest.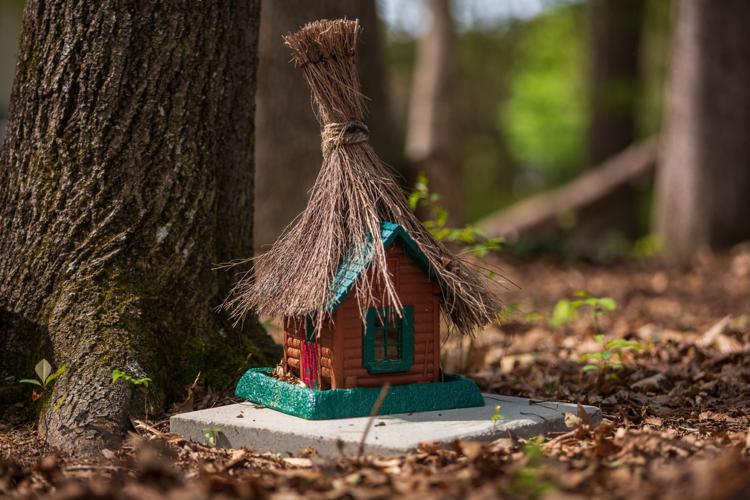 Taylor said Vickery Village is already a unique community, and the fairy forest is an addition that further solidifies its distinctiveness. And, of course, it's a big hit with kids.
"They really like it," Taylor said. "We have children out there every day that are walking through the fairy forest on their hands and knees taking it in."