CUMMING, Ga. — The Place of Forsyth County is hosting its first job fair of the new year on Feb. 7 at Browns Bridge Church.
More than 30 companies and over 80 job seekers are expected at the event which will feature firms in a variety of industries such as social work/counseling, sales and marketing, and more.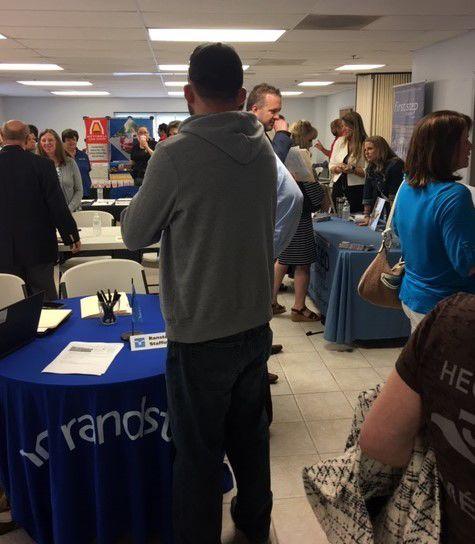 "There are positions for everyone — whether seeking a part-time second job, entry level or professional level," said Lynn Sennett, Workforce & Education director for The Place.
Those interested in starting the new year with a new career will find plenty of companies to choose from.
Employers include: Northside Hospital; Forsyth County Sheriff's Department; Wahoo Docks; Lingo Staffing; Randstad; Accufab; Forsyth County Schools; Massey Services; AutoBell Car Wash; Dominoes; Tyson; KIK Corp; Nike; Health Connect America; Georgia Department of Labor Veteran Services (resources); WAVE: Worthington Armstrong, Venture; Carver World Staffing; Apple One; Voice Nation; Department of Juvenile Justice; Frontline Selling; Collins Company; 2020 Census; Popeyes; Supporting Adoption & Foster Families Together; Edward Jones; Hire Dynamics; Kimco; Kroger; and PASS.
The continuous growth and support of The Place Workforce Programs continues to grow and help find meaningful employment, Sennett said.
In 2019, 139 jobs were secured providing $3.5 million in salaries back into the community. The Place Job Fair attracted over 300 job seekers and over 50 companies.
The Place of Forsyth County initiated the Workforce Development Program in the fall of 2015. The program offers budgeting, mock interviews, career coaching, special training certificates and the job fair.
Browns Bridge Church offered its space in Oct. 2019 for the first time when the Job Fair outgrew its previous location at The Place of Forsyth. The church is located at 3860 Browns Bridge Road in Cumming, and the job fair will run from 10 a.m. to 12 p.m.