2019 was another wonderfully busy year in the City of Cumming, and we are looking forward to even more great things in 2020.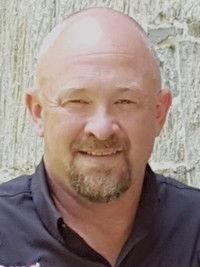 Some personal highlights for me from 2019 included continued efforts to improve and beautify the Cumming Fairgrounds, and taking huge steps forward in creation of the Cumming City Center.
This summer we completed installation of a new sky bridge and an expanded ticket booth at the Fairgrounds. The sky bridge crosses over Castleberry Road from the main parking lot to the area near the covered arena. The bridge opens up on a large pavilion area leading to the new ticket booth, which features six payment windows. During busy events, this setup allows for speedier entrances since individual lines can be set up for different payment options.
The sky bridge, which is completely ADA-compliant, eliminates the need to set up traffic cones and stop signs in order to allow pedestrians to cross the always-busy Castleberry Road. This keeps Fairgrounds' guests safe while also helping to reduce traffic congestion during events.
Additionally, volunteers with the Sawnee Association of the Arts partnered with several local schools to design and paint a 300-foot-long mural on the Fairgrounds retaining wall along Castleberry Road during the summer and fall months. This vibrant mural covers 2,000 square feet and features numerous well-known Cumming and Forsyth County spots that celebrate our community and its history.
All of these additions help to foster the strong community spirit generated by the various Fairgrounds events throughout the year. Another major project that I believe will foster even greater community spirit also marked a huge milestone this summer.
In August, the City officially broke ground on the Cumming City Center. Located on an approximately 75-acre site behind Forsyth Central High School, between Sawnee Drive and Canton Highway, the future Cumming City Center mixed-used development will feature plenty of restaurant and retail space, as well as a "town green" area with plenty of park space, a water feature, outdoor amphitheater, championship miniature golf, and a network of walking trails, among other family-friendly amenities.
Crews have been actively working since the groundbreaking ceremony to clear the property. In 2020, work will continue at the site with installation of water and sewer upgrades needed to accommodate the facility, followed by the start of vertical construction in mid-2020. The anticipated grand opening of the facility is summer of 2021.
While the groundwork is being laid — quite literally — for the City Center, much behind-the-scenes work is also being completed. In the spring, the Cumming Downtown Development Authority hired Jennifer Archer as our City Center property manager. Mrs. Archer has been working diligently on everything from finalizing building designs and creating logos, to applying for grants and meeting with potential business tenants. In 2020, we'll also be launching some programs that will allow businesses, families and individuals to leave their signatures on the City Center for generations to come.
No doubt this is a very exciting time in the history of the City of Cumming! Stay up-to-date with everything going on in Cumming by liking and following our social media pages (Facebook: @CummingCityHall and Instagram: @CityofCumming) and subscribing to our monthly E-Newsletter (email cledford@cityofcumming.net to sign up).