CUMMING, Ga. — The Cumming branch of the Forsyth County Public Library unveiled its new look on Dec. 6 to glowing reviews.  
"We did it in pieces," Denise Leeson, Cumming Branch manager said. "We'll be changing furniture and doing some other things." 
The branch closed Oct. 14, according to Steve Kight, Forsyth County Public Library deputy director.
The 20-year old building experienced its last update about 10 to 15 years ago.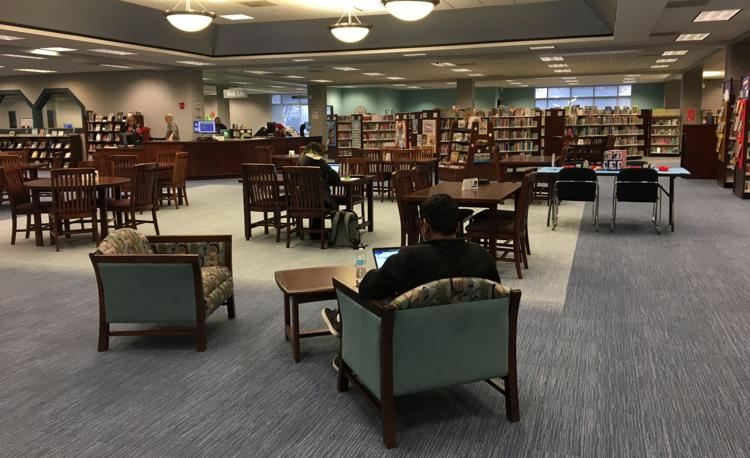 "I know everyone else thought it was lovely, but we wanted to redo the shelving to make it more inviting, and when you do one of those things and you have to close, you might as well get all of it done," Leeson said. 
New carpet, fresh paint and a re-positioning of furniture created a different look that patrons found inviting, pleasant and more comfortable. The worn and soiled carpet was a result of "thousands and thousands of steps," Leeson conjectured.
"It cost about $300,000," Leeson explained. "Construction costs are high and it's a huge building." 
Funding for the spruce-up came from grant funding and savings from being very frugal, Leeson said. 
There was a brief delay in the unveiling due to a delay in the delivery of carpet and molding. 
Changes in the children's area included an entirely new configuration including a new arrangement of shelving which is more interesting visually and helps with the flow. 
"The shelving invites you in to grab your new book," Leeson said. 
It also helps define areas, including the teen area which about doubled in size and now offers more study tables in addition to new high-top tables and chairs. 
"We're very excited to offer more space for that age group," Leeson said. 
One big difference throughout the building is additional windows, windows that people never knew were there, Leeson said.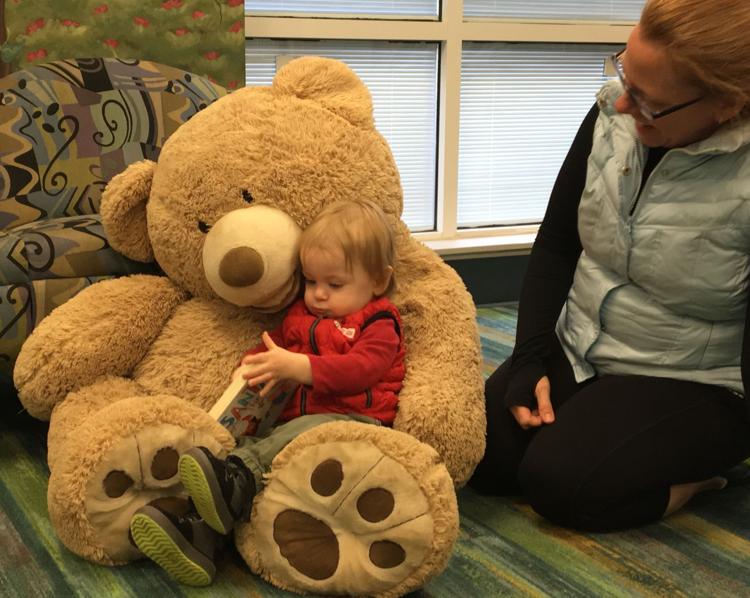 "I like the update and the angled shelving and the windows for the natural light," Joanie Goforth said. "I really like how the tables are now. The arrangement is more conducive to families coming in to sit and read together or study."
Goforth was there with her son, Samuel. The pair are frequent visitors to the library. Samuel made himself at home in the lap of the oversized stuffed bear while his mom read a boardbook.
The Goforths were joined by another mother-son pair of frequent library visitors, Artie Kennemore, 2, and his mother, Aimee. 
"I like it, it looks really nice," Aimee said. "We used to come all the time before the renovation, we were excited to come back."
Other parts of the building's transformation include the bookstore which will open by the beginning of January, and new tiles in the restrooms, Leeson said.