FORSYTH COUNTY, Ga. — Todd Levent is angry.
The Forsyth County commissioner, who is currently the subject of a county-led ethics investigation, says he has been targeted for political payback by other commissioners.
A 200-page preliminary investigation in July concluded that Levent circumvented regular procedures for obtaining records through the Open Records Act. In one instance, the report said Levent told an assistant he did not have to follow the Open Records procedure because he was a commissioner.
The county authorized $20,000 for the formal investigation in May, but expenses have nearly doubled that amount. In addition, the County Commission voted 3-0 on Aug. 20 to formally censure LeVent and announced plans to pursue an inquiry through an outside agent to investigate whether he may be guilty of a felony.
The preliminary report said Levent's action involved obtaining information from Commissioner Cindy Jones Mills' county email accounts without her knowledge and presumably used it in an attempt to unseat her in the June 9 primary election.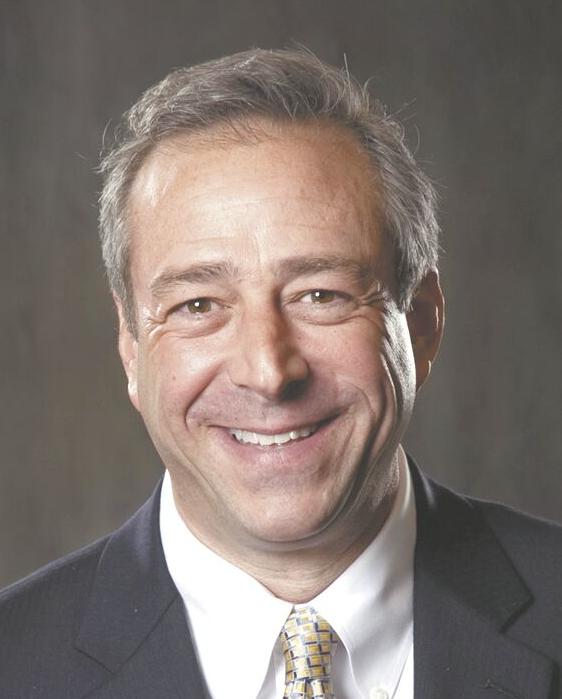 Levent names Commission Chairwoman Laura Semanson and commissioners Mills and Molly Cooper as leading the charge against him, and he said the three have consistently blocked him from carrying out business on behalf of the county, even those issues specific to District 3, the area he serves.
Semanson and Cooper did not respond to requests for comment. Mills replied that, as the injured party, she could not comment on the advice of counsel. Mills has also not participated in any commission votes related to the matter.
Commissioner Dennis Brown also declined comment.
Levent says he's been shut out
Levent said the three commissioners "have done an excellent job of minimizing me, stopping me from adding things onto the agenda, outvoting me on items pertaining to my district or threatening to."
He cited a September 2018 case in which the commission voted 4-1 to allow operation of a RaceTrac gas station near Midway Elementary School in his district. He cast the lone dissent after conditions he and a number of nearby residents requested were denied.
"You can see where they have defunded Denmark Park that is in my district," he said. "You can see in the last month or so, they have been picking away at it."
Levent claims development of Denmark Park was originally given priority for funding as part of the countywide special purpose sales tax renewed by voters in 2018. At a July work session, however, a majority on the commission refuted Levent's call to develop the park, arguing that, in the face of falling sales tax revenues, maintaining existing parks should be the priority.
Another example, Levent said, was in a late February commission work session when he tried to add an agenda item to discuss protocols for employees returning from overseas during the early stages of the coronavirus outbreak. The item was proposed by Levent for addition to the Feb. 28 agenda and the motion was seconded by Brown, but no vote was called. Instead, Semanson recommended that Levent pursue the matter through email to departments and report back to the full commission.
"They just get nasty and want to shut me down," Levent said. "They want me to go away."
Levent said he thinks the hostility began back in 2018 when, while serving as commission chairman, he felt a duty to lay out facts concerning the proposed incorporation of the Sharon Springs community. While he said he took no formal position, he was concerned residents were being misinformed about tax savings they believed they would receive by forming their own city.
"They blame me for the city [incorporation] not passing," Levent said.
The email request
As to charges of circumventing the Open Records Act, Levent said he never instructed Assistant to Commissioners Carol Haag to get information out of Mills' email account. He said he's worked with Haag for 10 years, and she knows how to provide commissioners with the material needed to make informed decisions. Most of his requests, he said, wouldn't even qualify as Open Records requests but were simply requests for background material related to an upcoming commission agenda item.
The report cited two instances in which Levent was provided emails and records of Commissioner Mills without her knowledge and without submitting an Open Records Request. Through Open Records protocols, Mills would have been aware of Levent's request for information after it was submitted.
The political angle
The investigation suggested Levent was possibly using the information in an attempt to campaign for Brandy Bevis, who ran against Mills in the June 9 primary election.
Levent argues that since the pandemic began in March, he receives most of his county emails through his government-issued smart phone. If documents are attached, he said, he forwards them to a personal email account — toddleventforcommissioner@yahoo.com — he has set up on his home computer which has a larger screen. That personal email address is what he uses for county business while at home because it is difficult getting through new firewalls the county has set up to access his county-issued email account, he said.
"It is not the email address I use for my campaign when it comes to mass mailings, which they're trying to pretend I did," Levent said. "They're saying that I sent stuff to this account and used those email addresses to use for my political email address account."
Levent said his campaign account is completely separate.
He said he has several other personal email accounts and tries to keep county business confined to his county-assigned email account or his private county business account.
Further, Levent argues it was Haag herself who suggested getting some information he had requested by accessing Mills' email account. Haag's testimony to the inquiry board suggested otherwise.
Levent said he recalls asking for information about a county matter in an email he'd seen that had Mills' email address on it along with a large number of senior county staff. The email, Levent said, could have been accessed in a variety of ways, but Haag suggested just accessing Mills' emails to find it.
Levent said he asked Haag if that was allowed, and Haag told him she had Mills' password.
Email addresses sought for business
He said he had no way of knowing how Haag got the information he sought, and there was no clear indication on the document he received back on where it came from.
As far as securing a list of email addresses from Mills' account, Levent said that information was included in another request he sent asking for emails he, himself, received relating to a sewer plant under consideration by the county. He said he was trying to get the addresses collected into one batch relating to that one issue, so he could update those who had emailed him. He never sought to steal private email addresses contained on Mills' email account, he said.
Levent said that through his own campaign service, his private business and his county affairs, he has collected nearly 20,000 email addresses and has no need to pilfer Mills' account for more.
"I didn't take these county emails and use them for political anything," Levent said. "I didn't send out any emails out for anybody on their behalf using my mass email list this past election season."
The embattled commissioner said he has heard from residents who support him.
"The fact that they're using taxpayer money to create false criminal accusations to destroy me politically, my family, my character, my ability to get a job, is crazy," Levent said.