FORSYTH COUNTY, Ga. — Armed with disinfectant and protective gear, the Georgia National Guard is helping Forsyth County's most vulnerable.
Nine guardsmen brought in foggers and disinfectant to clean the common areas of Chestnut Ridge Nursing and Rehabilitation in Cumming April 13.
"We will be disinfecting the facility with a focus on common areas," Team Capt. Carlton McLaurin said.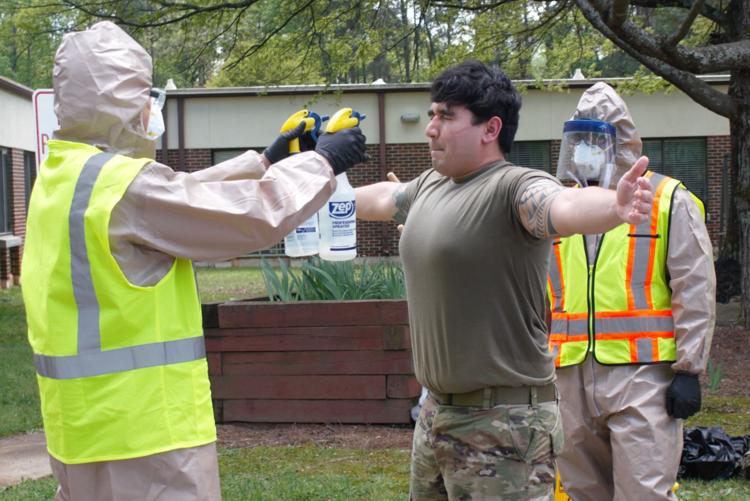 Upon request, the soldiers will wipe down room of residents, he said. The process took two to three hours.
"Some will go in and others will remain outside and disinfect them as they come out," McLaurin explained.
Team members donned full body suits, masks and face shields before entering the building.
"We know the risks," McLaurin said. "We're citizen soldiers, we signed up for this."
Training for the mission involved learning about proper use of the chemicals, equipment technique and proper disposal of used equipment, McLaurin said.
Members of the team are staying in a hotel as a precaution.
"Should they develop symptoms, they're quarantined in the hotel," Staff Sgt. Brandon Smallwood said.
The soldiers have been on the mission for two weeks. So far no one has experienced symptoms, he said.
There have been no confirmed cases of coronavirus at Chestnut Ridge.
"We tested seven residents with zero positive results," Administrator Melinda Huff said. Every facility has been given the opportunity to be decontaminated whether they have positive cases or not, Huff said.