FORSYTH COUNTY, Ga. — COVID-19 case numbers on the Georgia Department of Public Health website are adjusting to reflect a more accurate depiction of the impact of the coronavirus in Georgia. 
"Contact tracing" is the new procedure implemented by DPH and it now reflects data based upon the residence of the individual.
"When we have a positive case, an epidemiologist at the Department of Public Health will give that information to a nurse at the Health Department of residency," Dave Palmer, public information officer for District 2 Public Health said.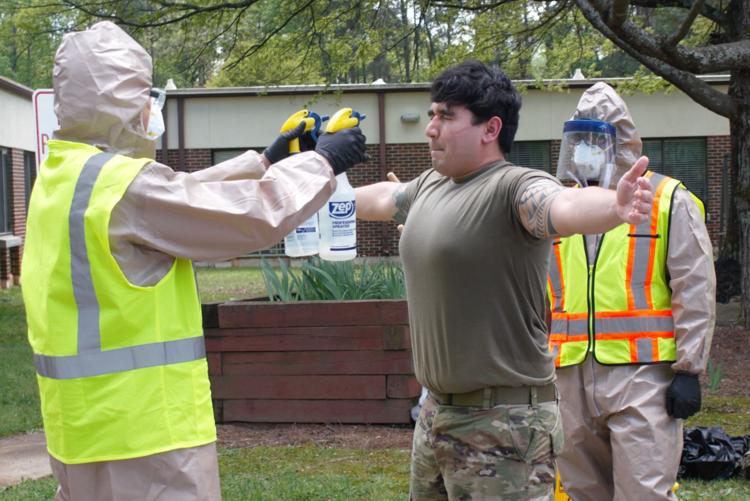 For example, a Cherokee County resident who tests positive while under care of a doctor in Hall County would now be listed as a Cherokee County case, Palmer said. Previously, the case would have been attributed to the location of the diagnosis.
Because of the adjustment, the number of COVID-19 deaths in Dawson County declined from two to one because one of the casualties was not a resident.
There are 266 "unresolved cases" of COVID-19 shown on the DPH website, Palmer said. These are unknown cases of residency. Each person will be contacted to confirm their address, he said, because patients may be admitted to hospitals outside their county of residents.
"At some point they will be resolved and attributed to their residence," Palmer said. "There may also be non-residents."
After receiving a confirmed positive result, the infected person will be asked who they had been in close contact with during the last seven to eight days, giving health officials a list of people potentially exposed to the virus. Those individuals will be contacted, asked if they developed symptoms and told they should quarantine for 14 days. If a person experiences symptoms, they should isolate and test to see if they, too, are a positive case, Palmer said.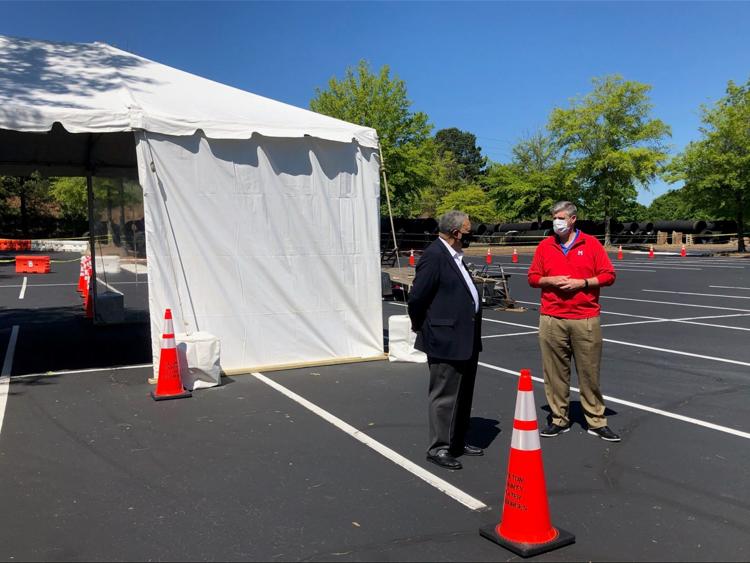 Symptoms generally appear two to seven days after exposure, Palmer said.
"Isolation is recommended when the individual is experiencing symptoms," Palmer said. "They should stay away from everybody. No close contact with people within their household."
Quarantine, Palmer clarified, is recommended for those with a potential exposure but no symptoms.
"We're seeing community spread now, which is when you know the virus is there, but you don't know where it came from," he said. "You can't pinpoint where you were exposed."
Realtime updates and the latest news on the coronavirus outbreak in Forsyth, North Fulton and across the state.
Eighty percent of people who are infected have mild to moderate symptoms, like a cold, with sniffles, cough and it's gone in a few days, Palmer said. They have strong immune systems and never go to the doctor.
Twenty percent have flu-like symptoms and may or may not seek medical attention, he said, and their symptoms range from severe respiratory distress and hospitalization to death.
"We're trying to focus on healthy people taking care of others," Palmer said. "Social distancing is really important to limit the spread and protect the 20 percent. We won't have as many deaths if we protect the 20 percent."
Testing is increasing as the number of kits become available. There's been a steady supply over the last week or so, Palmer said.
The Public Health Department is offering drive thru testing by appointment for those who qualify for free-testing — those who are exhibiting symptoms and essential employees who think they have been exposed.