FORSYTH COUNTY, Ga. — A Forsyth County teen faces numerous charges —including three felonies — after being arrested for failing to stop for a stopped school bus Nov. 15.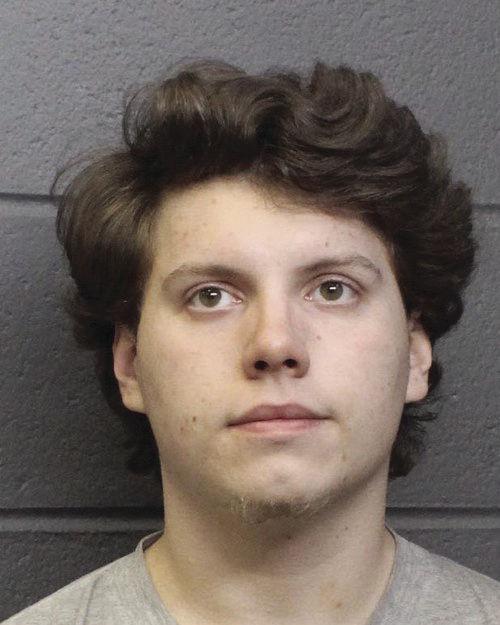 Christopher Ray Frachiseur, 19, is accused of hitting three people, two of them children, when he failed to stop his vehicle for a stopped school bus on Buford Highway in Cumming.
Frachiseur faces three felony counts of serious injury by a vehicle, reckless driving, DUI-drugs, passing a school bus-loading/unloading, failure to exercise due care and too fast for conditions in connection with incident.
The Cumming resident had his first court appearance Nov. 16. Magistrate Court Judge Kevin Tallant explained to Frachiseur that if bond was set, release from jail would not be possible because there was an order for probation revocation that would prevent release on bond.
Frachiseur went on record and told the judge that he had been arrested in February 2019 for possession of marijuana. Conditions of his probation included no alcohol or drug use: toxicology reports at the time of his Nov. 15 arrest indicated the presence of drugs in Frachiseur's system, law enforcement records show.
The probation violation charge will be addressed at a future court appearance. 
Bond for Frachiseur was set at $82,520.
Authorities say that the Toyota Camry driven by Frachiseur, failed to stop, jumped the curb and traveled to the right of the school bus where it proceeded on the sidewalk and struck Jose Arturo Corejo-Nunez, 43, who was walking two young girls, ages 6 and 9, to the bus.
Forsyth County Sheriff's spokesman Cpl. Doug Rainwater said the older girl was thrown into a ditch by the impact and remains in serious condition at a local hospital. The younger sister and Corejo-Nunez were transported by ambulance to local hospitals for their injuries.
Frachiseur told deputies he realized he was "too close to the bus" and decided to drive around it to the right.
Deputies also said Frachiseur admitted that he had "fallen asleep at the wheel" prior to the accident.
The girls are sisters and are in the first and fourth grade at Haw Creek Elementary School.
There were already 20 students on the bus heading to Haw Creek Elementary at the time of the crash.
A second bus arrived to take those students to school where counselors were available, Forsyth County School spokeswoman Jennifer Caracciolo said.
The bus driver had undergone extensive training and appears to have done everything he was supposed to do, Caracciolo said. He was also offered counseling.
"We have wonderful bus drivers who had lots of training," she said.
Buford Highway was blocked near Echols Road for nearly two hours following the accident. The road reopened just after 9 a.m.