FORSYTH COUNTY—The Forsyth County Board of Education approved two pilot programs to expand academic testing options to give some students an opportunity that COVID-19 took away last spring.
On Tuesday, Oct. 6, seniors at Forsyth Central High School can take the ACT, a standardized test used for college admission, in the district's first "in-school" offering. The day will be a virtual learning day for all other students at the school.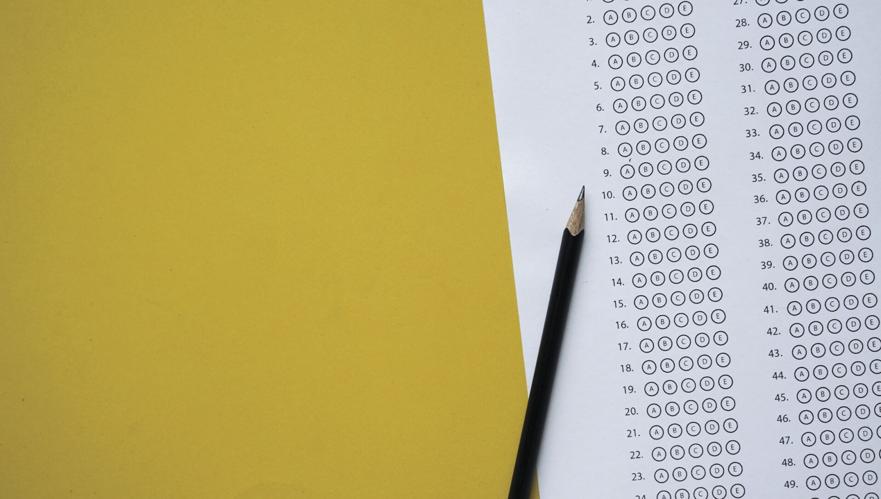 Since March, most offerings of the ACT have either been canceled, postponed or severely limited in availability due to concerns over the pandemic.
"We feel strongly that we need to consider how we support our students in their efforts to take and have access to these tests during the pandemic," said Dawn Phipps, director of high school education for Forsyth Schools.
The goal is to "retroactively" offer the ACT next month to seniors at Central High School who were unable to take the test last spring because of the pandemic.
If successful, the pilot program may expand to other schools, with the goal of having an SAT offering for all students in the spring.
Phipps noted many colleges and universities are waiving the requirements for ACT/SAT scores this year. While she agrees with that decision, standardized test scores still play a key role.
"SAT and ACT scores are more than just college admission tests," Phipps said. "[They] are also indicators for many local and national scholarships, including Georgia's Zell Miller award."
Absent test scores, students can potentially lose thousands of dollars in scholarships and aid, she noted.
The decision to pilot the program at Central was based on the district's principals, officials noted, citing the need for a dry run before a countywide expansion.
Schools Superintendent Jeff Bearden said it was important the district "get it right" before rolling it out to all schools.
"This is a pretty big challenge," Bearden said. "And the mindset is start slow, do it right and build on that success."
If the pilot goes well, he said the district will likely come back in the spring with school-based offerings of the SAT.
"This is too important to open up full steam and have hiccups," Bearden said. "Better to do it small and do it right."
Central High School Assistant Principal Precilla Saint-Jean said the Oct. 6 pilot provides an opportunity for problem-solving and learning for students and staff.
"An added benefit is [this pilot] can act as a test run in virtual learning for both students and teachers in the event we need to move to [remote] learning again in the future," Saint-Jean said.
The Forsyth School Board also approved a Virtual Learning Day for Oct. 14 to allow 10th grade students to take the Practice SAT (PSAT) in person. Traditionally, the test is given each fall on a normal school day, but social distancing mandates make that difficult this year.
"We want to provide the best testing environment with [students] spread out as much as possible," said Principal Brandi Cannizzaro of the Alliance Academy for Innovation. "That will require a lot of [classrooms], proctors, hall monitors and [essentially] the entire administration team this year."
She noted most students not taking the PSAT will be learning from home, although areas in the schools, such as libraries, will be open to allow them to study on campus. Transportation and meal service will continue.
The PSAT is not mandatory for students, but it does provide valuable practice for the high-stakes SAT and is used to determine qualifications for the National Merit Scholarship program.
For years, the Georgia Department of Education has paid the test fees for 10th grade students. Forsyth County Schools will offer the PSAT to 9th and 11th graders this year, however they will be responsible for the test fees.
In addition to the practice and scholarship opportunities, the PSAT results are also used by schools to determine Advanced Placement potential for students.