FORSYTH COUNTY, Ga. — Residents of Forsyth County awoke to snow Feb. 8 and by mid-day Mother Nature had covered the area with several inches of the white powder. 
The snow didn't last long, but it made a big impression for one young resident. 
For Darian Domiguez it was his first experience with the white powder. 
"It was great!" said the 9-year old who moved to Forsyth from Arizona earlier this year.
He got the full experience, from having a snowball fight to building a snowman to pelting an unsuspecting reporter with a snowball. 
"He wanted to get up at 1 this morning, when the snow was expected, and see if it was falling," his grandmother Jan Dominguez said.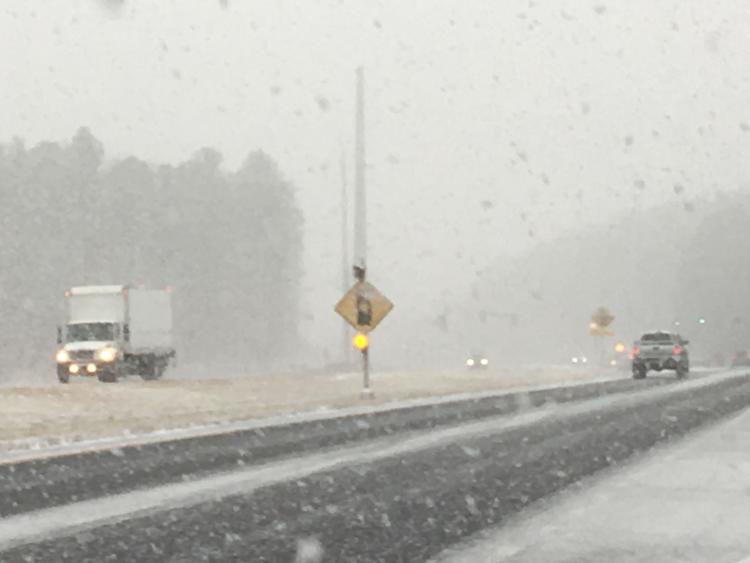 The two were walking Maui, their 3-year old dog Saturday morning. Darian was scooping snow from the tops of mailboxes, creating a massive snowball, which later became the base of his first snowman.
Meanwhile, their neighbor Alex Demeeter was dealing with slippery conditions as he prepared to move furnishings out of his home. 
He took the flurries in good spirit, as did his buddies who were helping.
"I'm glad to see snow, honestly," he said. "I grew up in Europe, and when it snowed, it snowed. It doesn't look like this is going to be much." 
The plan was to load stuff first, then organize it once inside the truck. 
"We'll try and have as much fun as we can," Demeeter said. "We've already thrown a couple of snowballs. We may leave a snow angel when we leave."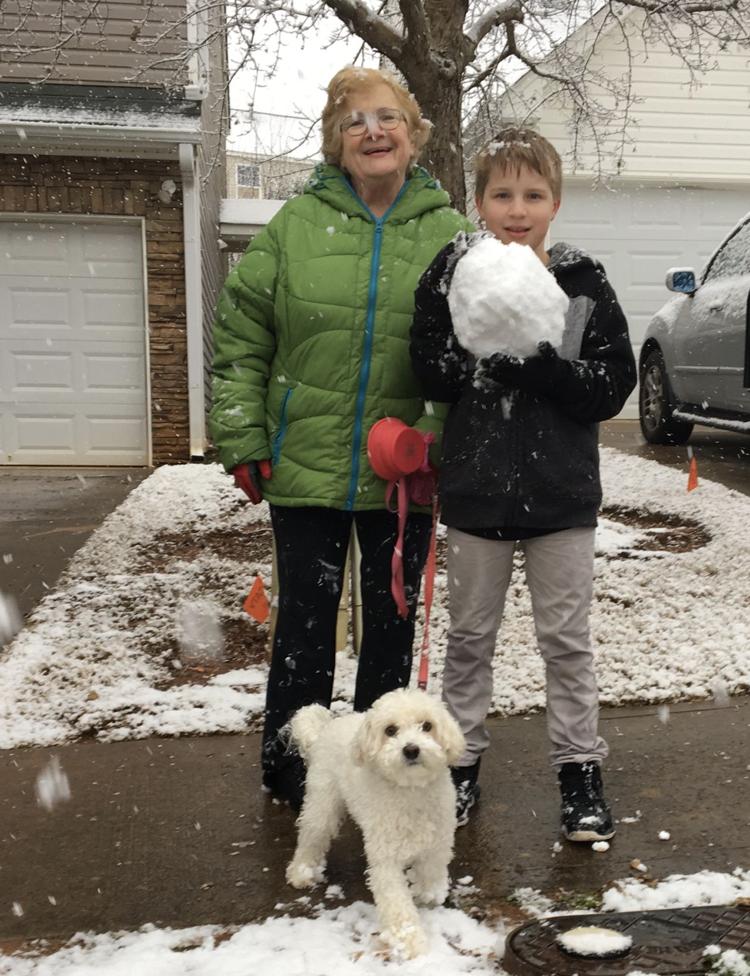 Forsyth County Sheriff Ron Freeman took to Facebook and posted a statement that his office was working 14 wrecks and there are dozens of stranded cars all over the county.
He wrote that travel conditions "stink," are dangerous and "unless you're going to the hospital, it just isn't worth it." 
Jason Shivers, division chief, Technical Services, for the Forsyth County Fire Department said the department "stayed very quiet the entire day."
"Since the weather occurred on a Saturday, traffic was a non-issue as everyone seemed to stay at home," Shivers said. "We didn't respond to any major accidents and had no fires." 
As the weather predictions aired, the Georgia Department of Transportation began prepping roadways. 
"We went on 12-hour shifts Saturday at 7 a.m. and used brine and salt to pretreat bridges and overpasses," Katie Strickland, GDOT-District 1 spokeswoman said. "We continued to deploy folks district-wide until Sunday mid-day when temperatures returned above freezing." 
Temperatures rose during the day but dipped below freezing Saturday night, leaving behind black ice. A sunny and warm Sunday helped melt the snow and by Monday morning it was back to normal for Forsyth County.