FORSYTH COUNTY, Ga. — The past, present and future came together in what was called an "historic event," as plans for the first synagogue in Forsyth County were unveiled Jan. 26.   
With Biblical quotes and historical references, Rabbi Levi Mentz of the Congregation Beth Israel, inspired 100 attendees to look to the future strengthened and encouraged by their collective ancestry.
The future, Mentz told them, will make history: the building of the first synagogue and Jewish Community Center in Forsyth County.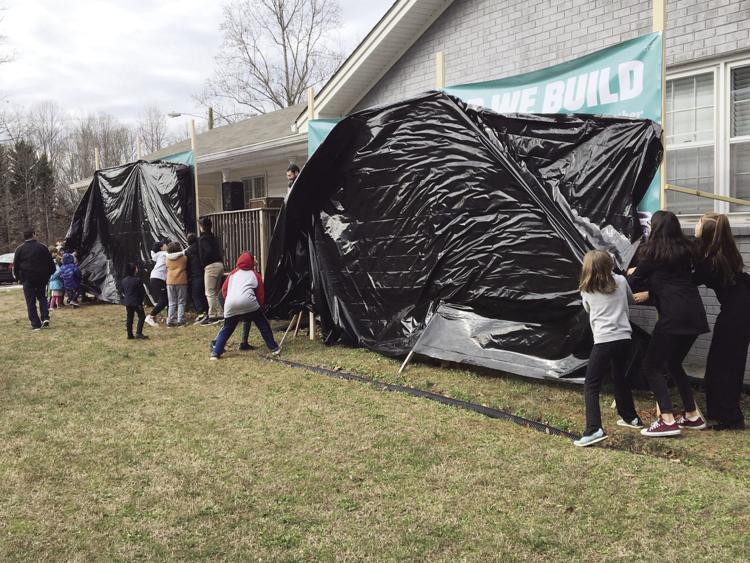 The project at 795 Brannon Road, is expected to cost $4.7 million. Funding will come in part from a $2.5 million fundraising campaign that includes pledges and the sale of 5,000 bricks. The bricks will cost $500 each and feature the donor's name. Together they will pave the way to the synagogue entrance, Mentz said.
"A masterpiece" and "a beacon of light to north Georgia" is how Mentz described the project. "It was a "Biblical commandment — a mitzvah — to build for ourselves sanctuaries, synagogues, temples that wherever we live, wherever we find ourselves, that we can come together to enrich families, enrich our communities, enrich our faith, enrich the values, the ethics, the principles and the traditions of our forefathers that have held up for so long."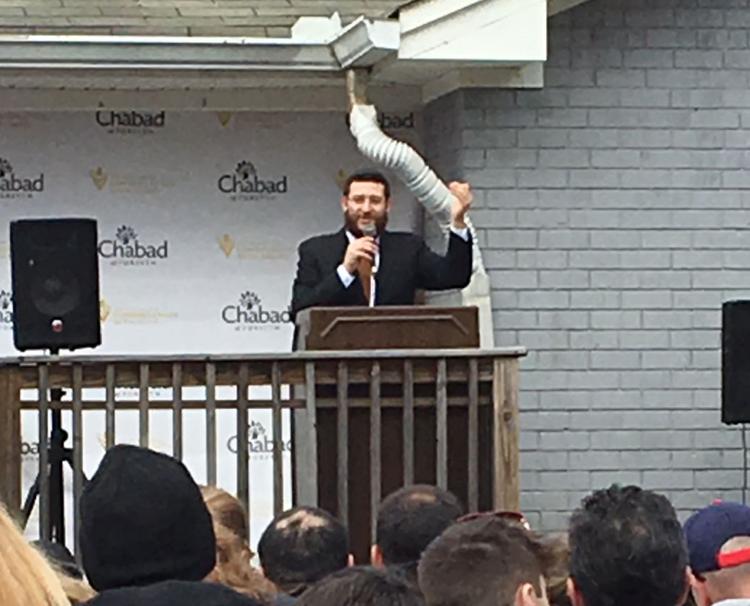 Kevin Mahar, of Place Maker Design was selected as the architect for the project.
"We will have the opportunity to partake in this critical Biblical commandment to build a synagogue," Mentz told the crowd on the chilly, windy afternoon. "It's our great merit, our great honor, that we — us, together — get to partake in this incredible endeavor."
Local representative Todd Jones, founding member of Congregation Beth Israel, referred to the project as a legacy, saying it is "what we want in Forsyth County for decades to come."
County leaders added their comments.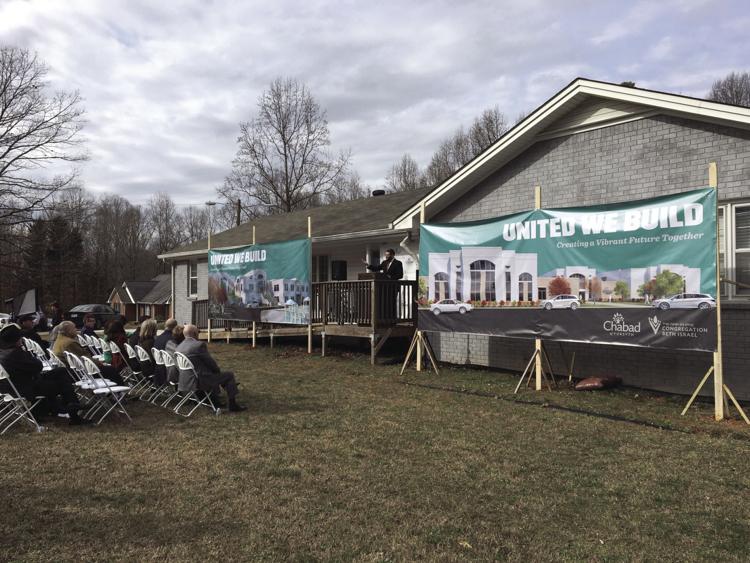 "As a family, we didn't have a synagogue, and to us, this is a really, really big deal," County Commissioner Todd Levent said.
Speaking from his perspective as a Christian and old Southern Baptist who has been in the community a long time, Forsyth County Sheriff Ron Freeman added his thoughts.
"It is our absolute pleasure to see this come out of the ground," he said. "I know God is blessing this and we will continue to pray that God continues to bless not only this endeavor but also the Jewish community in Forsyth County."
With the new synagogue and campus, the children will have an opportunity to learn, study and find new friends — and realize classmates share their faith, according to Mentz's wife, Rebbetzin Chaish Mentz.
"We here are raising the next generation of Jews," Chaish Mentz said.
At the time of the reveal, the rabbi invited the children in attendance to help.
"The children that are here with us this afternoon are the future," he said. "You are our greatest investment."
Weather permitting, the groundbreaking will be Aug. 16, 2020.