FORSYTH COUNTY, Ga. — The third drop-in meeting for south Forsyth design standards and branding took place Feb. 24 at the Sharon Forks Public Library. 
Residents gave feedback on progress from previous meetings toward creation of a unified concept for the area. 
Attendees viewed current renderings of draft design requirements, asked questions and commented on the concepts presented by staff and the project's consultants.
A steering committee created preliminary concepts which have been reviewed twice during previous drop-in meetings for the community. Comments given at those meetings have been incorporated into the new designs. The process will continue over time to ultimately develop standards for the south Forsyth area. 
"I'm curious to see how community feedback has maybe changed some of the points of interest," Kim Cavalenes, Steering Committee member said. "I'm curious to see if any of the feedback from last month might have changed anything. I'm also curious to see about possible names of areas."
The Steering Committee had been working on commercial areas, and it just made sense to include residential areas, too, Cavalenes said. 
Aaron Arnett of Arnett Muldrow & Associates consulting said logos and marketing pieces drew the most input at the Feb. 24 meeting, though it differed little from what was suggested at earlier workshops.
"There were a lot of really good comments about potential names for the areas," Arnett said. "That was the bulk of the discussion from last time."
Arnett Muldrow & Associates is a sub consultant to TSW, which is heading the branding study.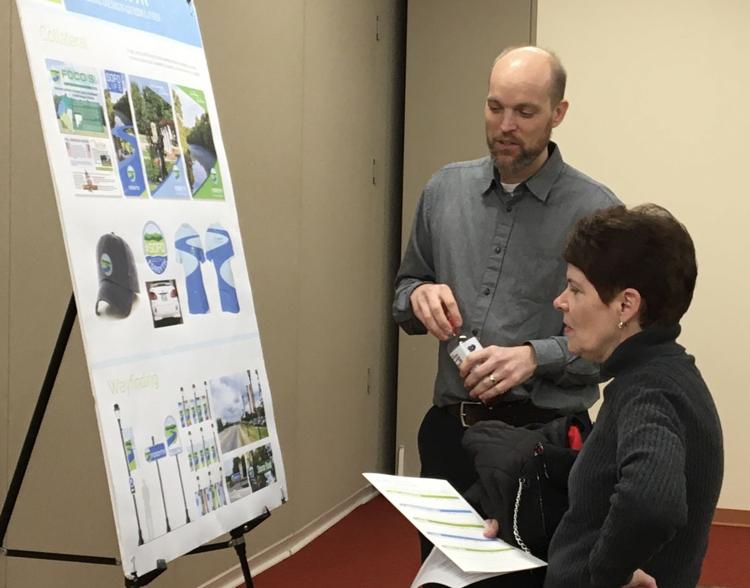 The branding portion of the south Forsyth design initiative will include a logo and tagline as well as other marketing recommendations to help identify the area. These recommendations will help support a brand style as part of a larger placemaking initiative currently underway. The design standards will specifically focus on non-residential uses along commercial corridors, which will include both architectural and landscape-based elements. 
"It's going to be different from our typical code change," said Tom Brown, director of Forsyth County Planning and Community Development. "With a code change we have a very formal process. This is the first time our department is working on something like this. It's not a code, it's not a plan, it's just a series of recommendations."
The Forsyth County Commission will decide the final step in the process, Brown said.
The design initiative is part of a subarea planning process outlined in the county's Comprehensive Plan based on the character area map, which serves as a guide for directing growth and land use change over time. The purpose of this project is to recommend designs considered appropriate by the community in the southern portion of the county to enhance localized identity and character in this area, Forsyth County Director of Communications Karen Shields said.   
The approximate boundaries for this portion of Forsyth County are east of Ga. 400, and north of McGinnis Ferry Road up to just north of Ga. 20.