At the outset of 2020, I think we were all very hopeful for not only a joyous and prosperous new year, but also for an entire new decade full of good things for our community, country and world. But, of course, the novel coronavirus had other plans, and we have all been affected in ways none of us could have imagined at this time a year ago.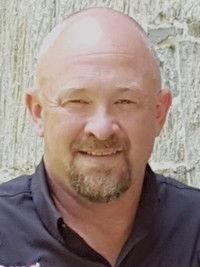 The City of Cumming is no different than any other community. We have directly felt the impacts of COVID-19 and have done our best to juggle all the challenges it has brought. I would like to commend the Cumming City Council, as well as our City of Cumming staff members, for their willingness to be flexible in adjusting to every new hurdle thrown at them this year. I believe they all have handled this most unusual year with deftness and grace, and I have been honored to work with all of them.
Despite all the challenges of 2020, the City of Cumming was still able to accomplish much. Throughout the year, work has continued at the site of the Cumming City Center on Hwy. 20 West. City Council selected several contactors to handle the various aspects of site work and construction, and vertical construction began on Dec. 22.
Additionally, this summer we rolled out the official logo and a less formal merchandise logo for the Center, as well as the City Center Buy-A-Brick Program. Through this program, individuals, families, businesses, or any other group could purchase personalized, engraved bricks which will be placed around the Plaza and Park fountains, two locations of prominence.
We have also worked throughout 2020 to conduct discussions with possible City Center tenants. Some of the businesses that are slated for spaces include a unique miniature golf experience with a restaurant, a brewery, Italian and pizza by the slice restaurants, a classic diner, high-end Mexican restaurant, and artisan ice cream, candy, and coffee shops, as well as various retail stores.
Additionally, the Center will provide an outdoor amphitheater, several miles of walking trials, and ample green space and park areas. Work on the City Center will continue in the coming months, and we hope to open the facility by late fall of 2021.
In addition, we will also be working on an important road project. In November, City Council awarded a bid to Jasper Grading and Pipeline, Inc., for extension of Buford Dam Road from Veterans Memorial Boulevard to Castleberry Road. This project will help to reduce traffic around the downtown area during peak hours and after major events at the Cumming Fairgrounds.
Above all in 2021, I hope and pray for a return to some semblance of normalcy. As such, I would like to express my appreciation to all our frontline healthcare workers for all they have done in 2020, and to the lab workers who have helped to develop the COVID-19 vaccine. My prayer for everyone is that 2021 will bring immense hope, healing and joy to our community, nation, and world!