ROSWELL, Ga. — Shortly after midnight on Jan. 1, the WellStar North Fulton Hospital team announced the arrival of the first baby born in that location for 2020.
Penelope Terry was born at 1:28 a.m. to first-time parents Assaddah Evans and Jerel Terry. She weighed 6.9 pounds and was 19.5 inches long. 
Assaddah said she was surprised but excited to hear that her baby would be born on New Year's Day.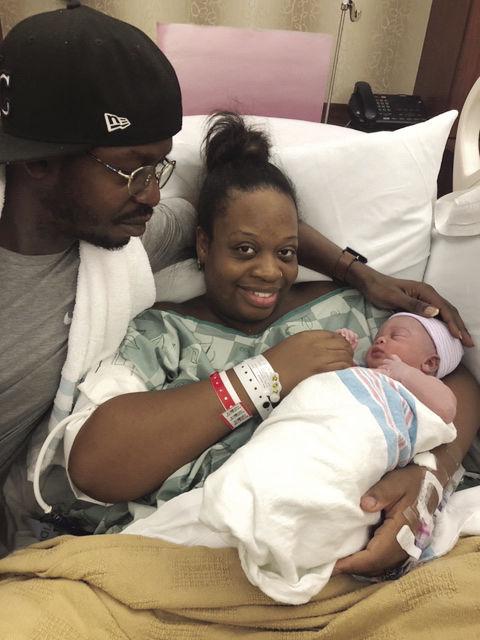 "My grandmother, who passed away, her birthday is Dec. 31," she said. "I thought [Penelope] was going to come on her birthday, but she came just a few hours after. We couldn't wait to meet her."   
The parents both met about three years ago after they moved to the Atlanta area. Assaddah, originally from New Jersey, and Jerel, originally from Miami, now live in Sandy Springs.
Assaddah said she and Jerel were grateful to everyone they encountered during the delivery process for their help. But for now, she said, she's ready to go home with Penelope and Jerel to start on the new chapter of their lives.