JOHNS CREEK, Ga. — When you think of a classroom setting, it is normally the older individual instructing the younger, but when it comes to high-technology devices the opposite is often true.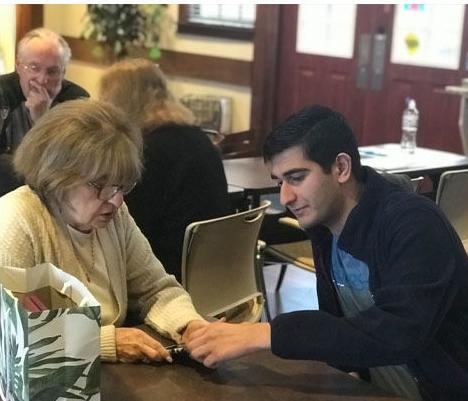 Student Leadership Johns Creek in conjunction with AT&T is facilitating a hands-on workshop on Saturday, March 28 at Park Place at Newtown Park, 3125 Old Alabama Road in Johns Creek, from 10 to 11:30 a.m. During the event, students will be working with seniors to help them learn about different features on their devices.
Seniors and teens will work one-on-one to assist with the complexities of such issues as font size, finding various apps, changing settings to make the devices more user-friendly and exploring how to load a photo album.
RSVP at parkplace@johnscreek.gov or call 678-512-3430. For more information, contact Irene Sanders at sanders@leadershipjohnscreek.com, 404-406-0480 or visit studentleadershipjohnscreek.com.