ROSWELL, Ga. — After more than a year of construction, the Roswell Library on Norcross Street has reopened to patrons.
Hundreds packed the announcement room past capacity to hear remarks from project leaders, library staff and elected officials about the library's new design.
"I think the number of people here to reopen the library is a true reflection of what this library means to the community," said Roswell Councilwoman Marie Willsey. "It was truly a partnership. It shows you what you can do when the community is working together to do something wonderful."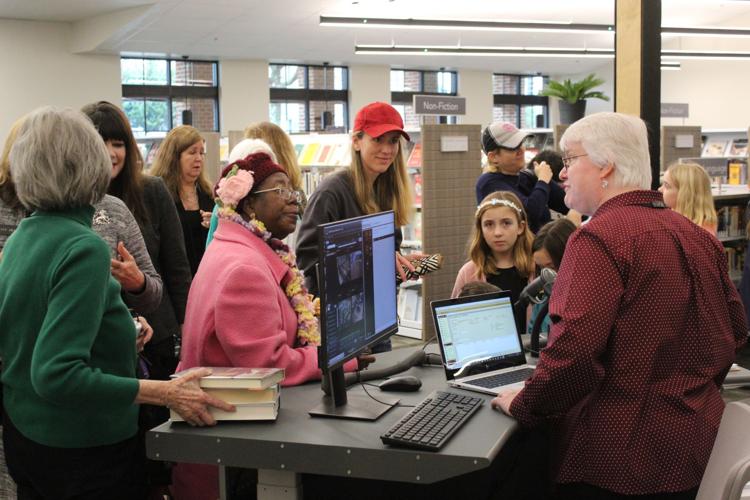 Extensive renovations began August 2018 as the first major update to the Roswell Library in almost 30 years. 
One of the biggest changes for long-time patrons is the addition of a new entrance from the Norcross Street side to improve walkability in the area. 
"This building now has a presence on Norcross Street that just was not there before," said Alfred Collins, administrator of Bond Construction and DREAM on the renovation program management team.
The interior of the 23,716-square-foot building now contains raised ceilings to provide better lighting, and the Friends of the Roswell Library space has been reconfigured to let in more natural light. Information desks now sit in the center of the building, and both reading and study rooms line some of the walls. In the Children's Wing, a new storytime area has been added along with flexible seating and furniture.
Most of the other changes focused primarily on brick-and-mortar improvements, such as new roofing, heating and air conditioning, safety equipment, carpeting, furniture, Wi-Fi and technology. Project teams worked with the city to redesign the outside of the building to fit in with the neighboring Canton Street aesthetics.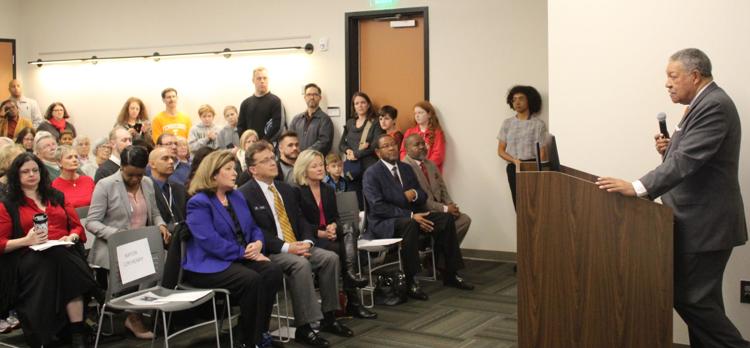 There were no operational changes to the library, which still boasts an 80,000-strong book collection. The facility is the third busiest library in the Atlanta-Fulton Public Library System based on book circulation.
"Libraries are still important," said Fulton County Board of Commissioners Chairman Robb Pitts. "In spite of technology, libraries still matter, and they become the centerpiece of communities. That is certainly going to happen here."
The funding for the library renovation came out of a bond referendum approved by Fulton County voters in 2008. Through the bond, the library system has been engaging in a $275 million project to build new libraries and renovate existing branches. The Roswell Library was one of 23 library renovations slated for Phase II of the project. Phase I was completed in early 2017 and consisted of 10 renovations, eight new libraries and two expanded libraries.
Each of the Phase II projects are on track to achieve the U.S. Green Building Council's Leadership in Energy and Environmental Design Silver Certification. 
"This is a space that has meant so much to so many," Fulton County Commissioner Bob Ellis said. "It's been a place of peace, a place of discovery, a place of learning, a place of fellowship, adventure, awakening, access and community… I know that the depth and the meaning and the impact of this library is going to be immeasurable in years to come."