FORSYTH COUNTY, Ga. — The first baby of 2020 arrived early but healthy at Northside Hospital Forsyth January 1. 
Coaston Kent Anderson was born at 12:50 a.m., weighing 5 pounds, 11 ounces and was 19 inches long.  
Auburn's newest fan wasn't due until Feb. 8, but mom Allie had a partial placenta abruption, so the little War Eagle arrived early at 34 weeks.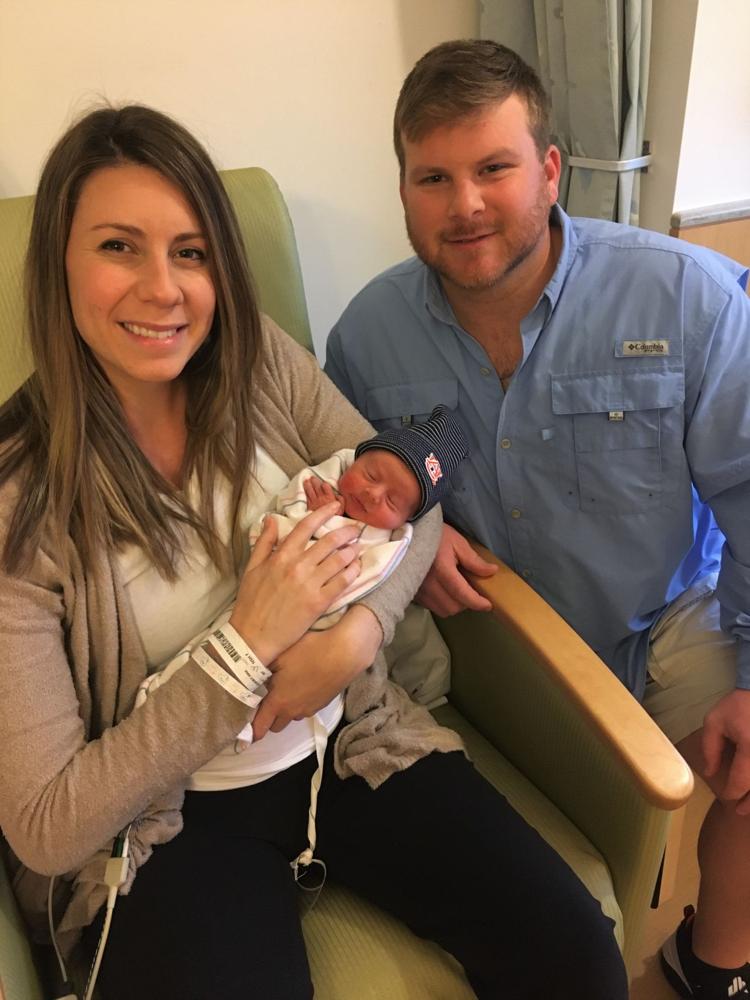 "It was quite the unexpected turn of events," dad Landon said. "We're blessed. You find out about emotions you never knew you had."
He's doing well and hasn't needed any oxygen, Landon added. Coaston has been feeding and latching well, his mom added.
"He's a sturdy little boy," Allie said. 
Coaston's name is rich in family history. He is named after his maternal great grandfather and shares his middle name with his father and paternal grandfather. 
Landon grew up in Alabama and his family members are die-hard Auburn fans. 
Little Coaston is expected to stay in the hospital for about 1 ½ weeks before going home to Braselton with his parents.
"The NICU nurses have been amazing," Allie said. 
The new mom is works in pre-op at Northside Hospital Gwinnett in Lawrenceville.
"Everyone has been great, in control, we've been in good hands," Landon said.