MILTON, Ga. — Traditional gatherings have been on hold for a few weeks now, but some are finding creative ways to celebrate milestones. That was the case March 31 when neighbors, coworkers, families and friends drove by the home of Milton resident Anita Martin, honking their horns and waving to celebrate her retirement.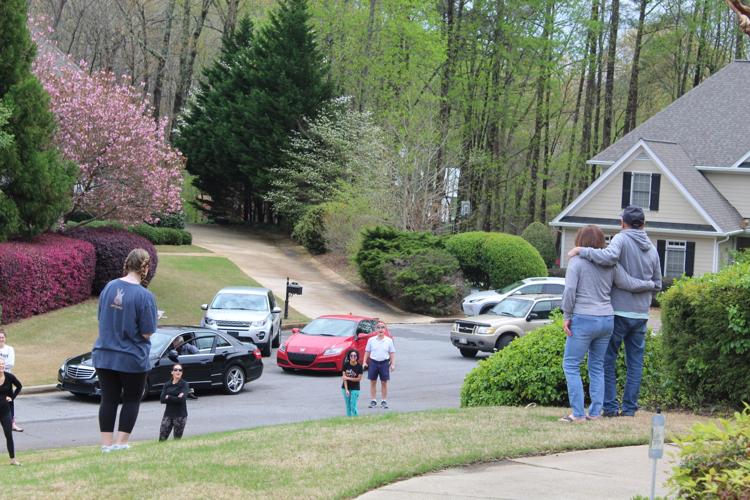 More than a dozen cars lined the cul-de-sac and street in front of her home, which was adorned with a sign congratulating her on retiring after working in sales at WSB-TV for the past 41 years.
Gatherings of more than 10 people have been restricted by an executive order signed by Gov. Brian Kemp, but a provision allows for larger gatherings if social distancing can be maintained.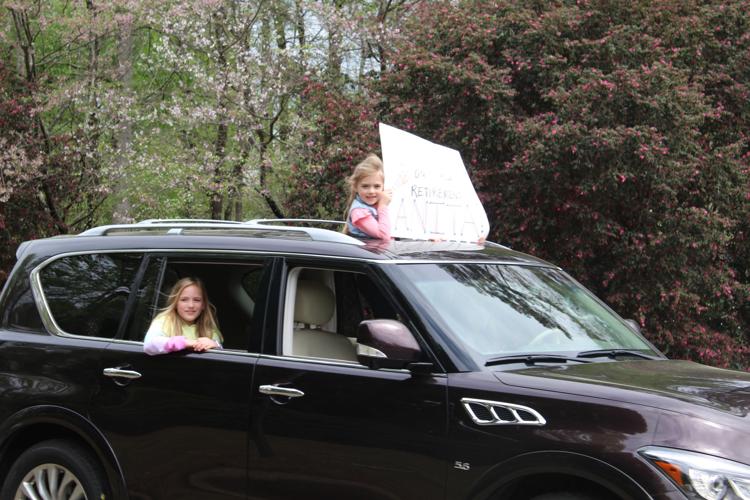 Those celebrating Martin's retirement heeded that order. Many remained in their cars, and those who did come out of their four-door confines maintained the six-feet minimum of separation as they chatted.
For those who could not be there in person, a digital "meeting" was arranged so others could join in from afar.
It was a unique celebration, and one that caught Martin off guard.
"I was blown away, it was such a surprise," she said.
The surprise party almost did not get off the ground, however. Martin had a doctor's appointment the morning the same day the drive-up celebration was scheduled. She said her husband and one of her daughters went through the trash to find the proper number to call to reschedule her appointment for the next day.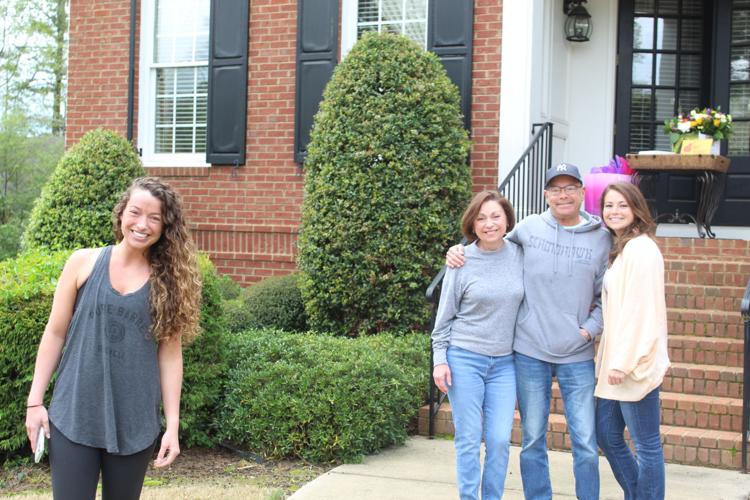 "Lots of planning and creativity went into it," Martin laughed.
Those who came out to celebrate included acting and former vice presidents, general managers and other WSB-TV employees who worked side-by-side with Martin in advertising sales over the decades.
During her 41-year tenure with the news organization, Martin saw the advertising landscape change from Atlanta having just three main television stations to the digital explosion and entirely new avenues of advertising.
"It has been quite the learning journey," she said. "I have had an incredible career, and I have worked with so many amazing, talented people over the years."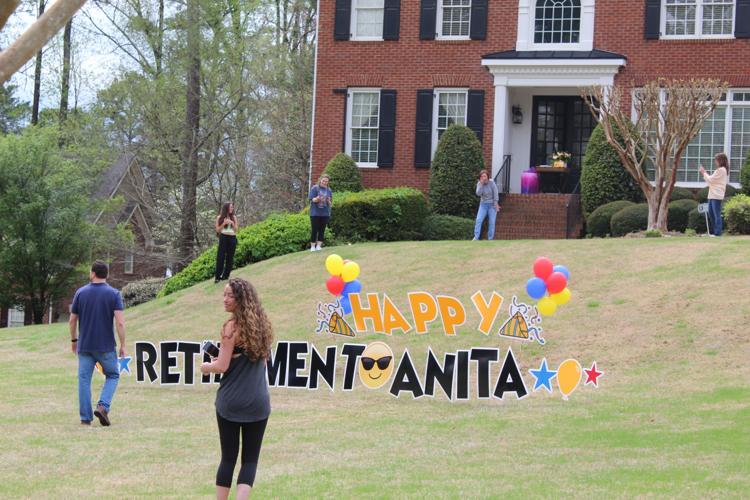 The Martin family's involvement in advertising sales will go on. Martin said one her daughters is breaking into the industry.
While her March 31 celebration marked the end of her career, it also marked the first day of Martin's retirement.
"I'm looking forward to it," she said.