FORSYTH COUNTY, Ga. — A local nonprofit dedicated to empowering young people honored some of its most outstanding volunteers March 3 in front of a crowd of about 200. 
With dreary weather outside, the spirit inside the Forsyth Conference Center in Cumming was bright and colorful as Mentor Me North Georgia recognized mentors of the year and its community partner of the year.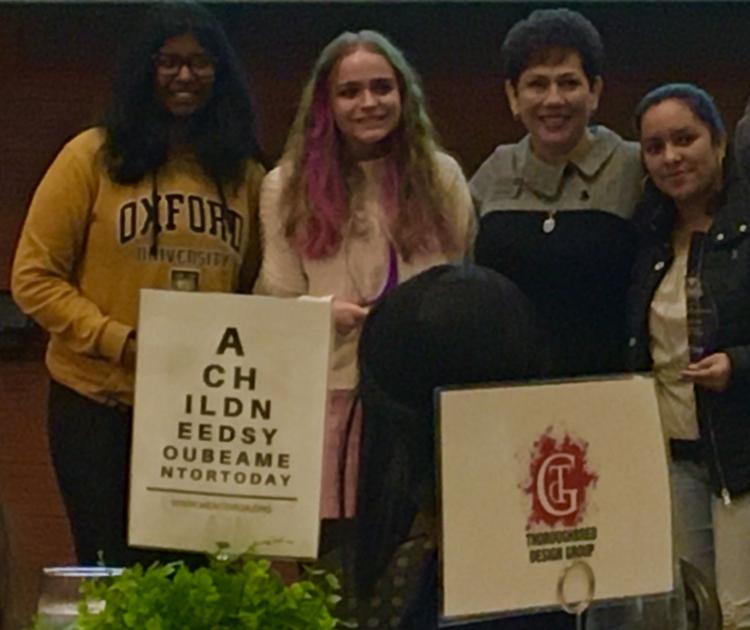 Julie Brennan was awarded Youth Program Mentor of the Year for her support and advocacy for students and introducing them to people who will guide them in exploring careers and college.
"She has really poured her soul into them," said Danielle Ostrowski, presenter for the awards.
Reach Program award recipients included Barbara Contreras, Akshita Kunala and Addy Ostrowski. The three high school students were selected for their efforts to reach younger students in the after-school program.
Jennifer Jones received the award for One-on-One Mentor of the Year for her seven years of service with mentee, Anna.
"She's just become a part of our family, really, so much so that everybody in my family asks about her," Jones said.
Jones' father gave Anna her first part-time job.
A congratulatory video from Anna was presented, much to the surprise of Jones.
"You've helped me through some of the hardest patches of my life," the17-year-old said. "You've been there when I needed you most. You've helped me set and achieve my goals."
If it hadn't been for the love and support of Jones, Anna said, she probably would not have made it through high school.
Browns Bridge Church Intersect Project Director Adrienne Hershey accepted the community partner of the year award on behalf of the church.
Sylvia Cardona, executive director of Mentor Me explained why Browns Bridge Church stood out as a community partner.
For the past three years, she said, the church has funded at least one of the organization's Kick it Up clubs, helped with promotions and invested in an operation-changing database. This past year, the church invited Mentor Me to be part of its Be Rich campaign, which resulted in 20 people contacting the organization to be mentors.
Established in 2002, Mentor Me offers local students a mentor. Together, the pair navigates school and life. The nonprofit also provides after-school enrichment programs, group mentoring, monthly club meetings. In 2019 it served 800 students.