DULUTH — When one thinks about concussions, for many the first association is sports injuries. 
Professional football players have grabbed headlines for suffering chronic traumatic encephalopathy, a disease caused by repeated head injuries.
However, concussions are less serious and more common that those stories may lead you to believe. Most concussions are caused not by a tackle or knock-out punch, but from everyday accidents or car crashes, and most patients experience no long-term consequences.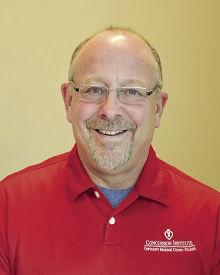 Consider the case of Gio Douyon, a Johns Creek native. He plays rugby for Georgia State and Atlanta Old White Rugby Club, but his concussion didn't happen on the pitch.
"Playing a lot of impact sports from wrestling to football and even basketball, I had never suffered a concussion until, ironically, a car accident happened," he said. "I did wonder if there was going to be long-term effects."
A concussion is a mild, temporary traumatic brain injury. Symptoms can be evident immediately or show up a few days later. Adrenaline can mask some of the symptoms at first. 
Headaches, nausea, dizziness, blurred vision, light or sound sensitivity and sluggishness are common signs of a concussion. 
"A typical word that a lot of patients will use is foggy or groggy," said Dr. David Schwartz, a neuropsychologist at the Concussion Institute at Northside Hospital in Duluth. "They can have concentration or memory problems."
He sees many concussions resulting from incidents as simple as falling down or dropping something on your head. 
"Some people think that if somebody is just dazed but didn't lose consciousness then you don't have a concussion," Schwartz added. "You do not have to lose consciousness to be concussed."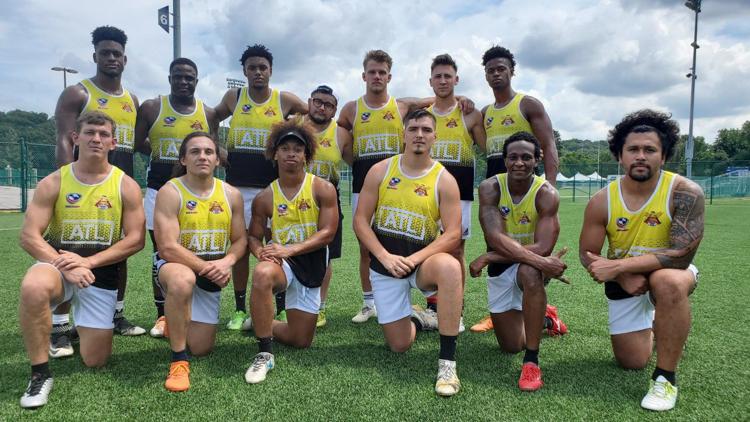 Sometimes the person with a concussion is not the first to notice to the injury. Repeating questions or having trouble understanding instructions are signs of a head injury friends and family may notice. 
In Douyon's case, it was his girlfriend, her family and his mother who noticed he was acting strange. He demonstrated memory loss, confusion and moodiness in the days following the accident.
"I was in denial," Douyon said. "The next day, things got worse, so they said we're going to take you to Gwinnett Medical."
The Concussion Institute was part of Northside Hospital's merger with Gwinnett Medical Center last year. 
Schwartz recommends that people who suspect they have a concussion seek medical help right away. Usually an emergency room will be the most efficient way to be assessed, he said. 
It's no longer common practice to do a CT scan on concussion patients, as they rarely provide the doctors with helpful information and expose the patient to unnecessary radiology.
Some other "old school" concussion treatments still percolate in the cultural consciousness. One common misconception is that someone with a concussion shouldn't go to sleep. 
"Patients can go to sleep if they need to," Schwartz said. "That's their brain and their body telling them that they need to quiet down because when your brain is quiet you do your best healing."
Doctors used to recommend isolating the patient in a quiet, dark space. Healthcare providers now know that getting the patient up and about helps the healing process move along and prevents complications. 
Today, a concussion examination involves reviewing symptoms and eye, balance and neurocognitive functions tests, often conducted on a computer. Then, the patient is referred to a concussion specialist or other doctor. 
Various specialized doctors can help patients manage their different symptoms. Physical therapists may help patients work on their balance or coordination. Neurologists can treat headaches or insomnia. As a neuropsychologist, Schwartz works with patients as they adjust back to their daily routines. 
"We bridge that gap: helping the student get back to school, helping the individual get back to work, helping the athlete get back to sport," he said. 
Schwartz helps patients use technology to ease their adjustment. If the patient is having trouble with memory, for example, he'll show them how to set reminders on their smartphone. 
Another way thinking about concussions has changed is the expected timeline of healing.
"I wrestled in high school, and I had multiple concussions," Schwartz said. "Coach would just say 'Finish your match, and then take the next two days off.' That's just not right."
Most people take four-to-six weeks to feel like they did before the concussion, but not all symptoms go away evenly, Schwartz said. Someone may mostly recover in a few days but have lingering headaches, for example. 
For Douyon, doctors as the Concussion Institute helped him recover in about six weeks. Through July and August, he was instructed to hydrate, rest, limit screen access, avoid excessive napping and shorten his workouts. This meant giving up weekly practices with his rugby team.
Douyon's team, Atlanta Old White, was running an undefeated season and preparing to compete at nationals. Although sad to see him sidelined, his coaches and teammates supported his recovery.
"Their number one priority was me being healthy, and they were very supportive throughout my treatment," Douyon said.
Douyon accompanied his team as a spectator to the 2019 National Championship Game in August where the team placed 8th. He was cleared to play again in September and said he hopes Atlanta Old White will take home the national title in 2020, with him healthy and back on the field.  
"It's scary at first but with the right people and the right team, like the Gwinnett Concussion Institute, you can be reassured that you'll be OK," he said. "They'll make sure you're taken care of and have nothing to worry about."