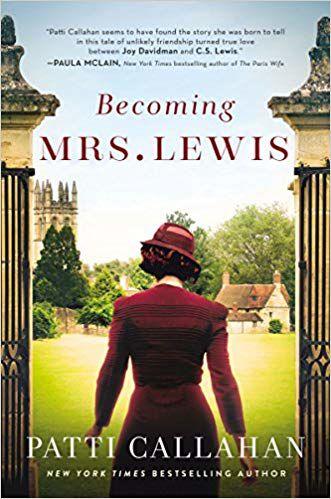 JOHNS CREEK, Ga. — Metro Atlanta native Patti Callahan will visit Johns Creek Books and Gifts on March 26 as part of the paperback launch of her bestselling novel "Becoming Mrs. Lewis."
The book tells the true love story of internationally beloved authors C.S. Lewis and Joy Davidman. The novel incorporates the couple's original letters, capturing themes of unconventional romance, friendship, motherhood and building a career in an era where mothers were not expected to work.
Patti Callahan, a Georgia State University grad, is the author of 15 novels. Her latest, "The Favorite Daughter," was released June 2019. A full-time author and mother of three children, she now resides in both Mountain Brook, Alabama and Bluffton, South Carolina with her husband.
The event will be Thursday, March 26 from 4-6 p.m. at Johns Creek Books and Gifts, 6000 Medlock Bridge Road.