JOHNS CREEK, Ga. — The Johns Creek Chamber of Commerce's annual gala took on international espionage flair March 6.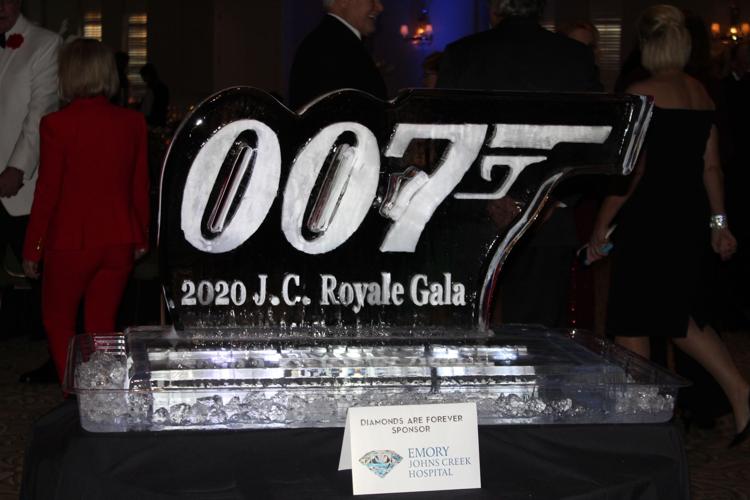 The event is an opportunity for the local business community to come together and celebrate. This year's Legacy Award went to Fulton County Commissioner Liz Hausmann. 
"It's the way that we honor business leaders and community leaders who have done so much for our city," Chamber COO Robin Buckley said, noting Hausmann is the first recipient outside of the business community to be honored with the award.
Hausmann thanked her family, "business family" and the community for their support. She reflected on the many ways life in North Fulton has changed in her 25 years of public service, which includes sitting on the Fulton County School Board, the inaugural Johns Creek City Council and Fulton County Board of Commissioners.
Cities have incorporated, schools have been built, businesses have grown over the last 25 years.
"We didn't even have drivers license services up here, so folks, we've come a long, long way," Hausmann said. "To have been able to play a small part in it, to have the honor and the privilege of representing us, means the world to me."
School board members Katie Reeves and Linda McCain and State Sen. Brandon Beach spoke about their friendship with Hausmann and commended her for her success.
"I've known Liz a long time and she is a true public servant," Beach said. "If I'm in a foxhole, I want Liz Hausmann with me. She's loyal, and in politics, loyalty is not a word that a lot of people understand."
Chamber Chair Render Freeman, an attorney with Andersen, Tate & Carr, said that as much fun as it was to dress like James Bond, the gala's theme was antithetical to what the evening was about.
"James Bond is totally self-sufficient," he said. "Maybe at the beginning Q gives him a little toy, but most of the time he doesn't need anything from anybody. Totally unrealistic. We are all part of teams — at home, at work — and the Johns Creek Chamber of Commerce is a great team."