JOHNS CREEK, Ga. — The Johns Creek Arts Center Board recently announced the promotion of Stephanie Donaldson to executive director.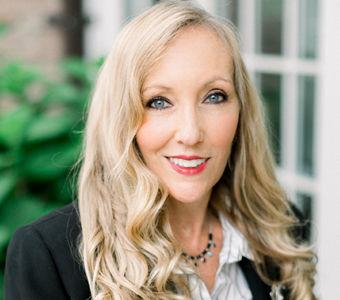 Donaldson has served as deputy director for the past seven years. Previous director Stuart Miller left earlier this year to take a position as director of the Cultural Resources Department for the City of Savannah.
"I'm super excited," Donaldson said. "I'm just so thrilled to have the opportunity to continue to be here with all these incredible talented artists and students, all the way from age 2 to 84."
Donaldson will oversee the future growth of the Arts Center. In the past few years, the center has filled every corner of its existing location with class space and even overflowed into a neighboring building.
The Arts Center could find new space with the Legacy Center project, which seeks to build a multi-disciplinary arts center and performance venue in Johns Creek.
"To be on that project from the ground level is a tremendous honor," Donaldson said. "It's great being able to take what we've built here over the last 24 years and to bring that to the forefront not just for Johns Creek but for the surrounding communities as well."
Donaldson said she has plans for new events for the Arts Center to offer. Next year is the center's 25th anniversary, and there will be events throughout the year to celebrate. Diwali and Chinese New Year celebrations are also in the works.
"I think that will bring a new audience and more awareness to the Arts Center," Donaldson said. "It's about honoring and recognizing all the different cultures we have here in the city."
Donaldson said she is grateful to the faculty and staff at the arts center for their support and enthusiasm for the center's future.
"The Art Center has been a home for me for almost seven years now," she said. "It's an exciting place to be. Nothing ever stays the same. There are so many different exhibitions, plus the classes and camps."
The Johns Creek Arts Center is at 6290 Abbotts Bridge Road, Building 700. For more information, visit johnscreekarts.org.