JOHNS CREEK, Ga. — Aditya Bora, a 16-year-old junior at Johns Creek High School, was recently selected to attend the Chief Science Officers International Summit in Washington D.C. for his achievements in robotics and engineering
One of only three Georgia students selected to participate in the Oct. 7 summit, Bora met with some of the nation's top leaders in science and technology in which he advocated for an increase of student input in the development of the Science, Technology, Engineering, and Math (STEM) policy.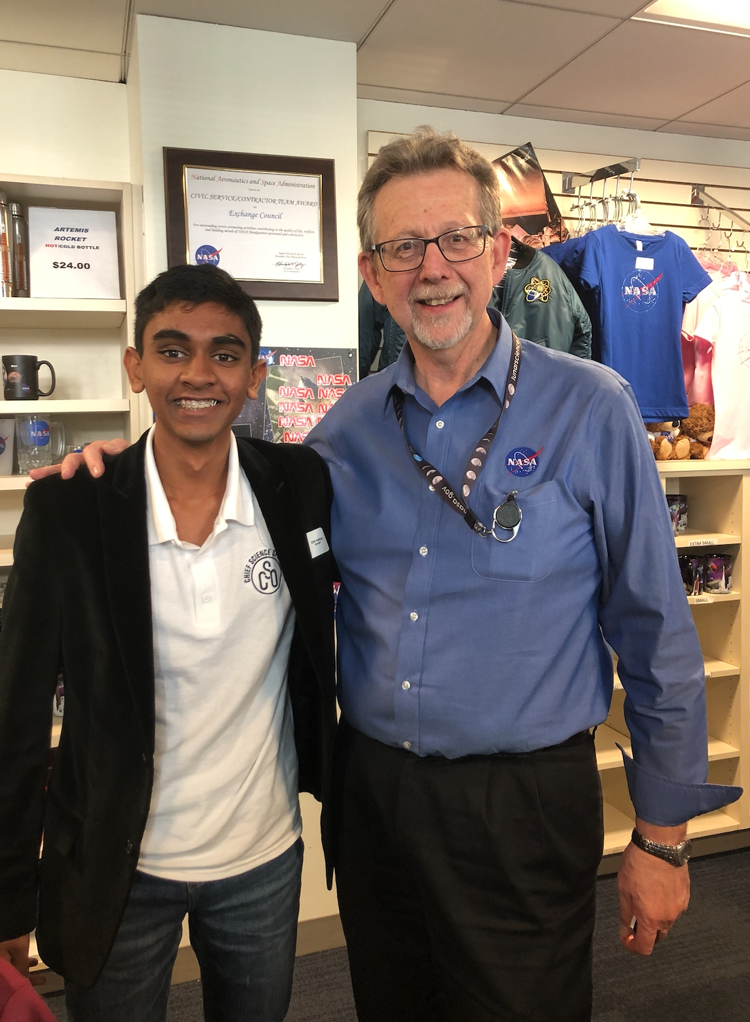 "Out of all the science leaders that I met, the thing which stuck with me the most is to always be curious," Bora said. "They shared the common idea that only by continuing to be eager and excited to learn new things will one be able to create new and innovative solutions to the problems of the future."
Bora spoke with representatives from the Defense Intelligence Agency and the National Science Foundation to promote the importance of developing STEM programs for high school students and provide these same students with opportunities for input on the future of STEM education. Bora also broached the topics with Megan Smith, the Chief Technology Officer for the Obama Administration.
"I am inspired by Aditya's vision and impressed by his accomplishments," said Jordan Rose, executive co-director of Science ATL, an Atlanta-based nonprofit that promotes science-based learning opportunities. "Young people like [Aditya] aren't discouraged by barriers of time and space and money. They see a change they want to make and find a way to make it happen. Sometimes, the best thing we can do as adults is get out of the way."
The National Science Foundation created the Chief Science Officers Program in 2015 to enhance the employability of student science officers and prepare a diverse pipeline of future STEM leaders for success in college and career. Bora became involved with the CSO Program at the end of his freshman year and remains a delegate for the state of Georgia.
"I am consistently impressed with the work that Aditya does," said Eric Knapp, Director of the Georgia CSO Program. "He has a driving curiosity and a genuine care for others that make him not only a great innovator and leader, but a great person. He is a quiet leader who does not use his accomplishments or abilities to impose on others." 
During his sophomore year, Bora founded a robotics team at Dolvin Elementary School. For five months, he spent two hours each weekend working with 10 students, teaching them the basics of design and construction to create autonomous robotic vehicles. Their team won the Best Rookie Award at the Georgia Tech State Championships.
"I wanted to start the robotics team at my elementary school because I felt that students in elementary schools were not getting the chance to learn about engineering and computer science until the later years of middle and high school," Bora said.
Bora is currently working to bring the CSO Program to the country of Nepal. While traveling there through a charity organization, he visited an orphanage where he had the chance to introduce them to the field of engineering.
He then visited the largest K-12 boarding school in the country's capital to teach a lesson on Google products and how they can be used for school projects. This inspired him to focus his efforts on implementing STEM values into Nepal's education system.
"Nepal is also one of the poorest countries in the world, underdeveloped and politically unstable," Bora said. "Through the Chief Science Officer Program, I can catalyze a culture of innovation by increasing student interest and career awareness in STEM in Nepal. My goal is to make the world a better place by empowering children from one of the poorest countries in the world."
In December, Bora plans to return to Nepal with the CSO Program's international representatives to hold a training institute in a major boarding school called "Kavya". He will work with 30 students interested in STEM to help establish the first cohort of Nepal Chief Science Officers.