METRO ATLANTA — Food banks across the state have seen a 40 percent increase in demand over the past six months, according to officials from statewide relief organizations.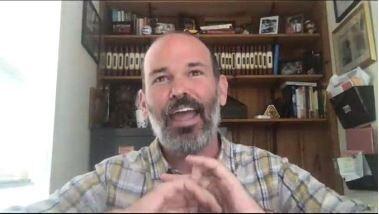 The need for supplies has skyrocketed as unemployment remains high and coronavirus has restricted access to school lunches and other programs that ordinarily provide meals for children.
The topic was the center of discussion during a virtual forum Sept. 15 that included representatives from food banks, churches, school districts and children's advocacy programs.
The Georgia Food Bank Association and Voices of Georgia's Children hosted the panel discussion, which focused on the availability of nutritional food resources for Georgia children amid the COVID-19 pandemic.
"As a child service organization, given that adequate food access is at the core of children being able to thrive, we felt it was important to call this press conference," said Erica Stikoff, Voices for Georgia's Children's executive director.
The child policy and advocacy organization promotes laws and policies particularly for underserved kids. The organization says about 500,000 Georgia children lived in poverty before coronavirus took its toll. Black and Latinx make up 29 and 30 percent, respectively, of the state's number of impoverished kids, Stikoff noted.
"Add on to that all of the other challenges of the pandemic that all of our children are facing — grief over family members, interrupted schooling, mental health stressors and not being able to have the comfort of loved ones because of physical distancing, housing insecurity, and food insecurity — you realize how much our children and their families are in need of support," Stikoff said.
The Georgia Food Bank Association is made up of seven regional food banks in the Feeding America network, a nationwide hunger relief initiative that distributed over 140 million pounds of food in 2019.
Food pantry reports surge
The Place of Forsyth, a client-choice food pantry in Cumming, served about 80 families each week prior to COVID-19, according to Jacob Granados, its director of purposeful engagement.
Those numbers peaked at 447 families per week in early summer and plateaued to a weekly average of about 385 households.
As the number of clients peaked, so did the state's coronavirus case numbers. That forced The Place of Forsyth to shift its pantry operation to a drive-thru for distribution.
Granados said he also saw a change in the patronage with much of the increase coming from families new to food bank services. The center increased its food purchases and also bought hot meals from local restaurants to distribute at the food bank.
"We definitely were able to meet people in a time of crisis for their families and families who have not been accustomed to receiving assistance from social services," Granados said in a phone interview.
North Fulton Community Charities is a one-stop shop for rental and food assistance, thrift shop, and shelter that serves Roswell, Alpharetta, Milton, Mountain Park and Johns Creek.
The assistance center has not closed and its pantry has continued to allow patrons to select their own food items.
In March, the center began taking online pantry orders to limit contact during distribution. On Aug. 3, it began phasing in-person orders, according to NFCC Executive Director Holly York.
Access to food has been an issue, she said. Transportation to food banks is challenge for patrons across the state, and the North Fulton Community Charities pantry had to limit its hours at times during the pandemic because there weren't enough volunteers to help distribute the food.
"We've been able to meet the demand," York said in a phone interview. "The hard part is getting it to the people."
Finding that next meal
Panelists from the online forum said coronavirus has placed the state's most vulnerable children in even more instability than normal, leaving nearly 640,000 children unsure where their next meal is coming from. Feeding America estimates child food insecurity in Georgia will increase by 63 percent by the end of the pandemic.
Dana Craft, Georgia Food Bank Association's executive director, said job losses and limited access to after-school programs have been the driving force behind the upticks so far.
"What we have seen since the pandemic hit is a sustained increase in need, with four of the food banks reporting an unrelenting 40-percent increase in demand, serving in some of the hardest hit economic counties," Craft said.
Division of Family and Children Services Executive Director Tom Rawlings provided the online panel a glimpse of the state's assistance to families in need. He said his agency issued about $163 million worth of food stamps benefits in February. By June, that number had exploded to over $300 million.
In July, DFCS rolled out a Pandemic Electronic Benefit Transfer, or P-EBT, program. That made families of schoolchildren who received free and reduced lunches eligible for $256.50 of food stamps benefits per child. Rawlings said it was the daily rate for each day missed during last school year when public schools shut down about 10 weeks early. The state has issued about $194 million in P-EBT benefits since July 22, Rawlings said.
"I think we have a long way to go before we get back to a situation where our economy is once again booming and there are plenty of jobs," Rawlings said.
The view from the ground
Representatives from several food banks highlighted what they have seen in their centers and how they had to adjust operations because of COVID-19. Many said they implemented new programs specifically designed to meet the elevated demand despite the challenges the pandemic presented.
Kyle Waide, who runs the Atlanta Community Food Bank, said he's seen huge impacts extend to urban metropolitan communities like the one his center serves.
At North Fulton Community Charities, which partners with the Atlanta Community Food Bank, York said she's seen business owners and non-essential healthcare workers visit the pantry seeking services.
"What we're finding is we might be the best-kept secret because in a good economy, people don't use your services and they donate to us," York said. "Now, we have a lot of families who were donors that are now recipients who need help with food and rent or paying their electric bill."