JOHNS CREEK, Ga. — Winning an international beauty pageant while remaining diligently involved in an array of children's charity projects is no easy task.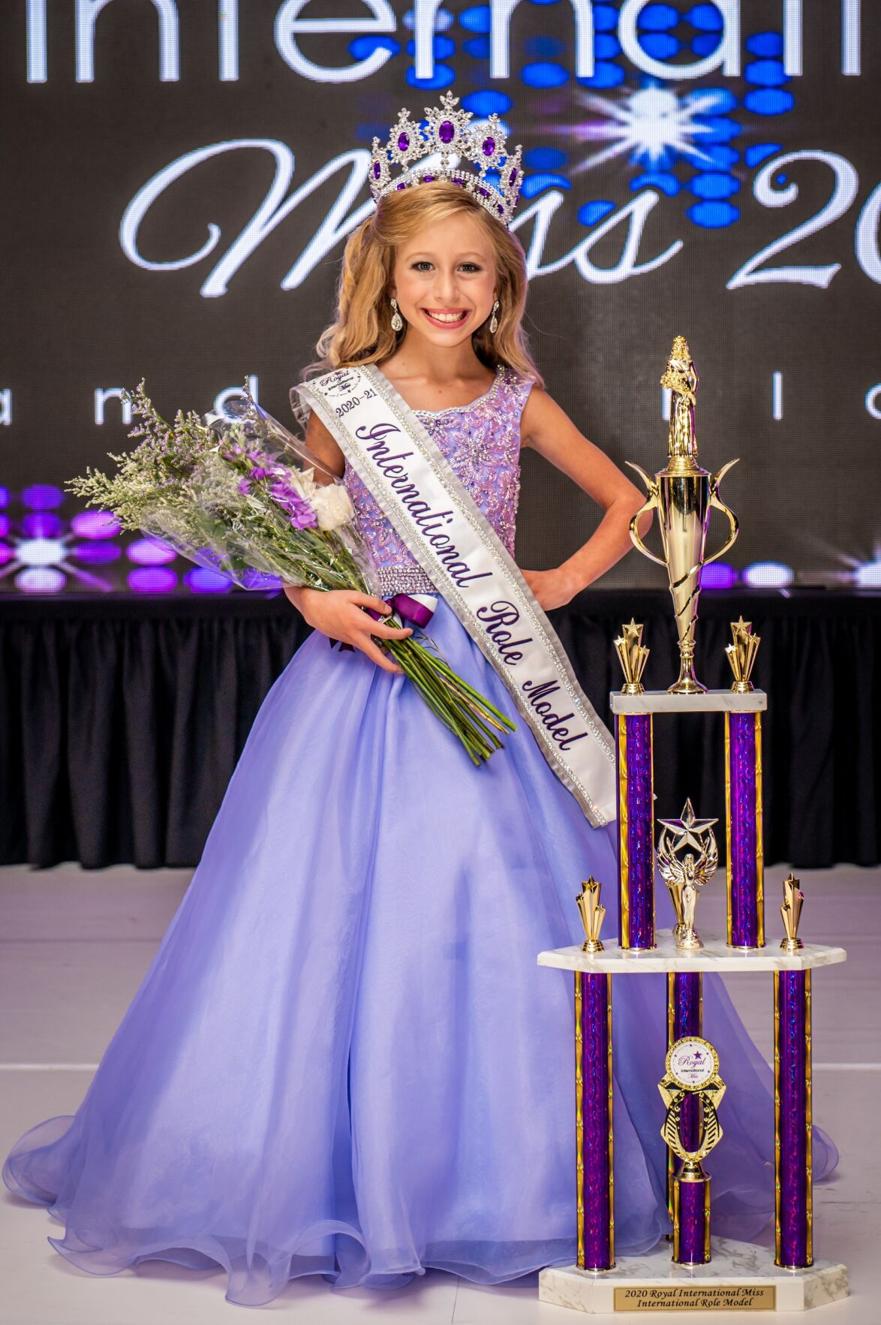 But for Camille Schmidt, a third grader at Findley Oaks Elementary School in Johns Creek, checked both boxes at the age of 8. After winning the state title in November 2019, Camille was selected to compete at the international level in Orlando, FL. It was there she won the Royal International Miss 2020 pageant, a scholarship pageant for girls/woman ages 4 to adult. She was one of two queens crowned in her age division and was selected for the Sweetheart Role Model title for her displays of community service and kindness during and outside the competition. Leading up to her coronation, she was also awarded the Best Personality and Gold Presidential Service Awards. 
"Winning the role model title was especially meaningful because it is a testament to her kind heart, hard work, and ability to share her ideas with others," said Rose-Anne Schmidt, Camille's mother. "It definitely was surreal to hear her name called at such a large pageant, with so many amazing girls in her division."
Since the age of 4, Camille has been regularly competing in pageants where she holds a number of other small titles. During the months leading up to this year's competition, she worked with both a modeling and an interview coach on a weekly basis. She also practiced her stage routines, talent routine, introduction and interview skills at home each day.
"Pageants have been such a force for good in her life. I never imagined what they would do for her," Schmidt said. "She has made such wonderful friendships, had some incredible experiences, and gained such confidence. She has learned to work extremely hard and how to win or lose gracefully."
It would not have been possible for her to be recognized in this category if it wasn't for her many charitable accomplishments outside of competing. Camille has consistently contributed to helping underprivileged children and pediatric cancer patients. Through Meals by Grace, she has created and distributed close to 100 birthday bags containing cake mix, frosting, decorations, a card and a small gift. It was there she also volunteered to pack and deliver food for other occasions. She has made 100 blankets for Project Linus which were delivered to a number of hospitals and shelters throughout Atlanta and held her own lemonade stand through Alex's Lemonade Stand where she raised $290 to benefit childhood cancer.
All of her charity work and community service can be seen on her own platform called Cami Cares where she shares pictures, videos and links on her Facebook and Instagram accounts to bring awareness to those in need and how others can help. She is also participating all year in the Royal International Miss Service Project, Champions for Children. Her plan is to complete a new service project each month. For September, Camille is collecting school supplies for donation to schools and families.
"Camille's big personality and hard work are the biggest reasons for her success at Internationals," said Jeff LeForce, Camille's director. "She truly represented Georgia well and now gets to grow her project internationally."
Although she has a contract with Royal International Miss, Camille plans to stay busy and focus on the title and her service in addition to her time spent dancing and cheerleading at school. She will not be involved in pageants as frequently, but she does plan to compete in a few smaller charity pageants. She said she hopes to return to regular competition with the goal of becoming Miss America. She is also interested in space study and aspires to one day work with NASA. Until then, she also loves being a kid hiking and camping with her three brothers.