ROSWELL, Ga. — The U.S. Census rolls around only once every 10 years, but it can provide crucial information that determines federal funding for public services, like scholarships, Medicaid, transportation projects, libraries and schools.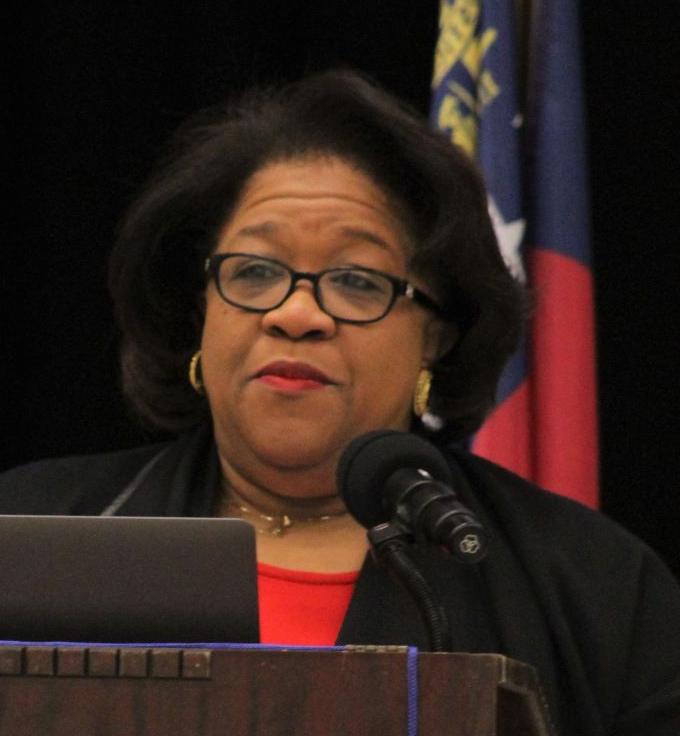 Fran Phillips-Calhoun, intergovernmental and interagency affairs manager for Fulton County government, spoke at the March 12 Roswell Rotary Club meeting about the importance of the Decennial head count.
"We only have one time each decade, and only one chance, to get it right," Phillips-Calhoun said. "Not everyone was counted in the 2010 census, and we had to live with those numbers for 10 years… This is really the most authoritative set that our federal government uses for everything that we need. If we do not provide this information to the government, we are robbing ourselves."
Fulton County estimates that each person counted in the census amounts to roughly $2,300 in annual federal funding for Georgia. That's almost $23,000 in lost funds for one uncounted person before the next census.
Those numbers add up quickly, Phillips-Calhoun said. It's estimated that about 72 percent of Georgians responded in the last census, resulting in an annual loss of $300 million per year for the state, she said.
The census numbers also count for fair representation at all levels of government.
Phillips-Calhoun addressed some fears residents may have over sharing information on the census, saying the data, by law, is kept confidential.
"I will assure you that I see much more information on Facebook and other social media than what you will provide in the census," she said.
All census data, for example, is stripped of respondents' names.
And all Census Bureau staff, including those who go door-to-door, take a lifetime oath to protect the personal information. Any violation carries a penalty of up to five years in prison and/or up to $250,000 in fines.
"What the Census Bureau is really interested in is the data and not the who," Phillips-Calhoun said. "[The mailers] will say 'resident.' It will not say your name. They are not interested in your name."
Phillips-Calhoun cautioned that some scammers may attempt to take advantage of the 2020 census and gave some tips to use as a precaution.
The Census Bureau will never ask for someone's Social Security number, bank account information, credit card numbers, money donations or contact you on behalf of a political party, she said. Additionally, cybersecurity teams are testing and updating online safeguards hourly to ensure census data is protected with the highest and most recent standards, Phillips-Calhoun said.
This is the first time the census will be available for people to fill out online in addition to over mail or in person.
For information about the census, privacy, help census efforts or to fill out the 2020 census, visit 2020census.gov.