FORSYTH COUNTY, Ga. — A move by Gwinnett County Public Libraries to rearrange its collections to a new system is creating a buzz in surrounding libraries.
Earlier this month Gwinnett County replaced the traditional Dewey Decimal System for cataloguing in favor of a "bookstore" arrangement that mimics retailers like Barnes & Noble and Amazon. The county says the change should make it easier to find and check out books.
Libraries in Gwinnett shut down for three days as employees made some of the changes. 
"As far as the relabeling project, we didn't do everything in those three days, but we did relabel all the adult nonfiction," Charles Pace, Gwinnett County Public Library executive director, said. "We were highly organized and had excellent teamwork."
The Dewey Decimal System has been in use at public libraries for close to 150 years. It uses three-digit Arabic numerals to denote main classes, with fractional decimals for each book.
Anna Lyle, Forsyth County Public Library director, said the county's four library branches will continue using the Dewey Decimal System.
"We have no plans to switch," she said.  
The new system is not a new thing in the library world. 
"It's been talked about for many years," she said. 
Forsyth is not alone.
"We have been noticing a growing trend across the country to move from Dewey to a more bookstore-style way of presenting materials," said Gayle Holloman executive director of the Atlanta-Fulton County Library System said. "We continue to watch how this new presentation style is received by the public."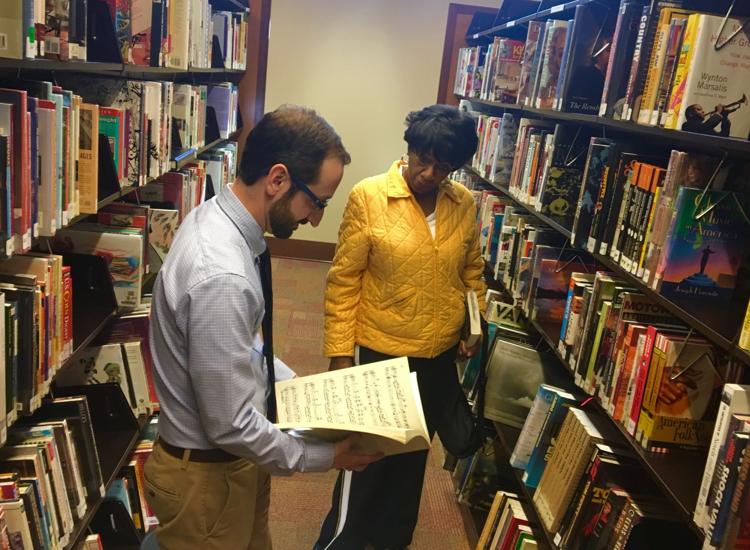 For now, Holloman said, the main focus is completion of the Library Renovation Project at Fulton County and re-opening 11 libraries in 2020. 
"Dewey will continue to be our main way of displaying materials," she said. "However, with our renovations come more opportunities for displaying materials in ways that are both interesting and engaging for our patrons."
Dewey Decimal Classification, or as its more commonly called, Dewey Decimal System is a system for organizing the contents of a library based on subject. The system is divided into 10 groups, each assigned 100 numbers—placed to the right of the decimal for more detail. 
In contrast, BISAC (Book Industry Standards and Communications) is a bookstore subject classification system that is replacing Dewey, Pace said.
Publishers assign the BISAC codes as part of the process of marketing books and creating related metadata. A library can follow what the publisher assigns, or they could override them. Publishers sometimes assign more than one BISAC code so a librarian could also choose one over the others, moving the book to another location.
Gwinnett County Public Library joins Allen County Public Library in Fort Wayne, Indiana, and Anythink, in Adams County, Colorado, as early adopters for Wise.
"GCPL is excited to play a part in the ongoing development of what promises to be a revolutionary new approach to library automation and engagement, one that focuses on the customer, not the collection," Pace said.