NORTH FULTON, Ga. —The formal celebration with friends and classmates that comes with prom makes the evening one of the most memorable events of a student's time in high school. For seniors, it is perhaps the last hoorah before they walk across the stage to receive their diploma.
But, the ongoing coronavirus pandemic has deprived students of a traditional prom night this year. Cambridge High School was set to hold its prom March 28, but COVID-19 forced its cancellation.
Nevertheless, some made the most of the situation.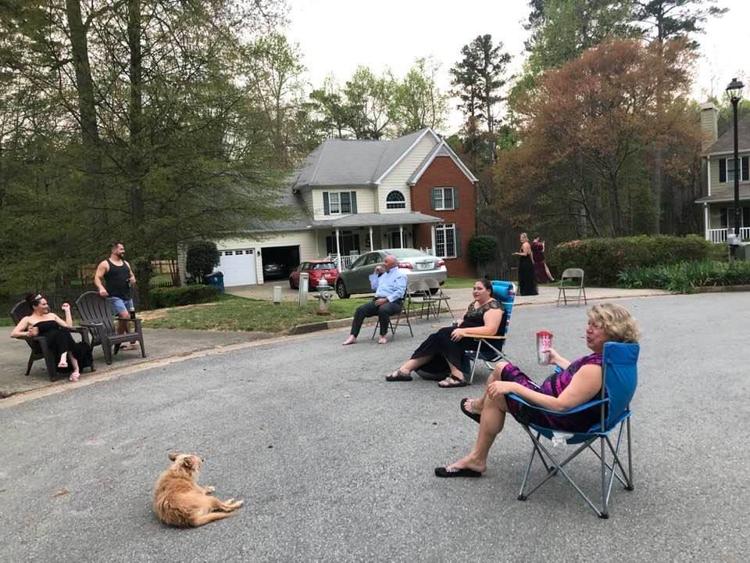 Neighbors in Alpharetta's Providence Square neighborhood gathered the same night Cambridge's prom was scheduled to hold an event of their own — a cul-de-sac prom.
The makeshift celebration was spurred by Cambridge senior Jacqui Stoios and junior Chloe Ford, close friends and residents of the neighborhood.
"They were talking about prom, how they had their dresses but couldn't get all dressed up," Jacqui's mother, Deana, said. "We said get your hair and makeup done and we'll do it in the cul-de-sac."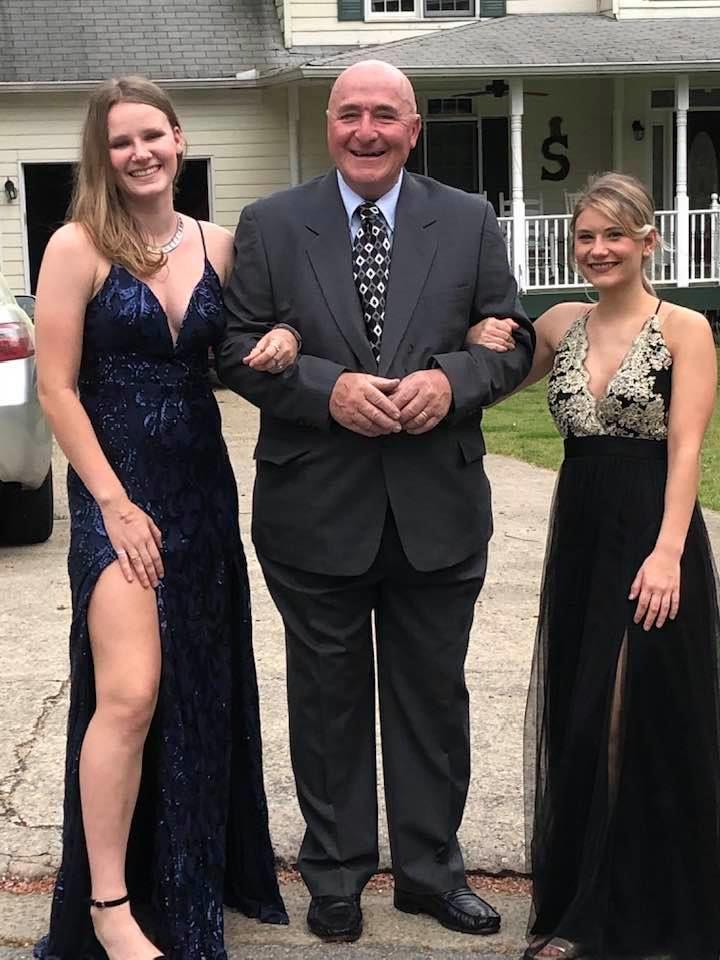 Peter Stoios, Jacqui's father, "escorted" his daughter and Chloe into the cul-de-sac to commence the night, and soon around 20 neighbors had gathered, spread out in the street to dance and party while practicing social distancing.
The Cambridge students were not alone in donning their finest. Chloe's mother, Holly, sported the gold prom dress she wore in 1992, and Jacqui's sister Sophia and Chloe's sister Maia also donned elegant gowns.
"Everybody loved it," Deana said.
That sentiment was shared by Jacqui, who will have a less traditional, but no less memorable, recollection of prom night.
"It was really nice to have everyone come out to support it," Jacqui said. "It was really cool to see everyone out there social distancing, but all still coming together to support the event."