MILTON, Ga. — Dubbed a family-friendly block party, the city launched Meet Me in Milton Oct. 26 in downtown Crabapple, an inaugural get-together for what organizers hope will be a longstanding tradition. 
Despite a soggy forecast, the weather mostly cooperated for the kickoff event which featured live music from Process of Elimination, food and drink vendors, games and other activities on The Green adjacent to Crabapple Market and City Hall.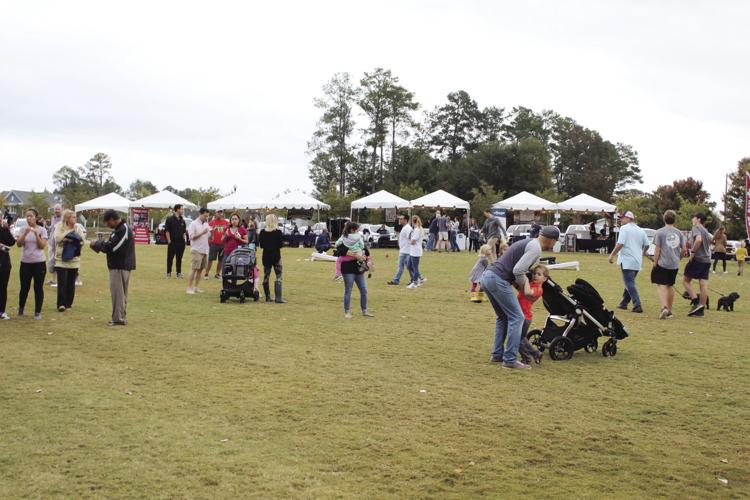 The city announced Meet Me in Milton in September as an initiative to bring the community together for the events and to foster economic prosperity in downtown Crabapple.  
Last week's event served as a sort of pilot, with events resuming next spring. The city will host Meet Me in Milton gatherings from 4 to 8 p.m. on the third Saturday of each month from April through September.
Each gathering will have a different feature on The Green, with plans including a cornhole tournament, outdoor movie screening, a car show, art show and other events that will draw crowds to the area.
For more information or to see a