ALPHARETTA, Ga. — Local officials got a sneak peek Feb. 27 at the new Eastside Community Center going up at the Ed Isakson YMCA in Alpharetta.
While construction crews busied themselves on interior work, a group of about 25 people from the City of Alpharetta and the YMCA filed through a new second floor over the existing Jay Levergood Youth Center on the Preston Ridge Road campus. 
The $3.1 million project will provide the city's first indoor public activity center east of Ga. 400. The lion's share of funding, $2.5 million, comes from the city's special parks and transportation bond residents approved in 2016. The YMCA is funding the remaining $600,000.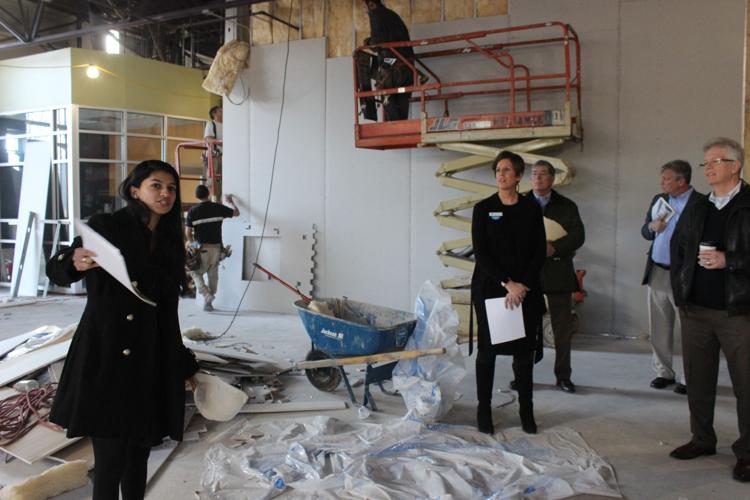 "It's an exciting time for us," YMCA Executive Director Kim Nelson told officials at the outset of the morning tour.
The community center is being constructed by installing a second floor within the existing youth center. The new, second floor and renovations to the first floor will add five community spaces that will be used for activities determined in a collaboration between the city's Parks Department and the YMCA. The space will be made available for HOA meetings and other community meetings, as well.
Within the renovation plan, three new spaces will be created on the ground floor, including a community room that will be used for day camp, teen programs and special events. Another space will be the Owl's Nest, which will feature programming for those with diverse abilities, and the third space will be an additional Y group exercise room.
Nelson said the YMCA is working hard to ensure members are not inconvenienced during construction, which is expected to be completed in May.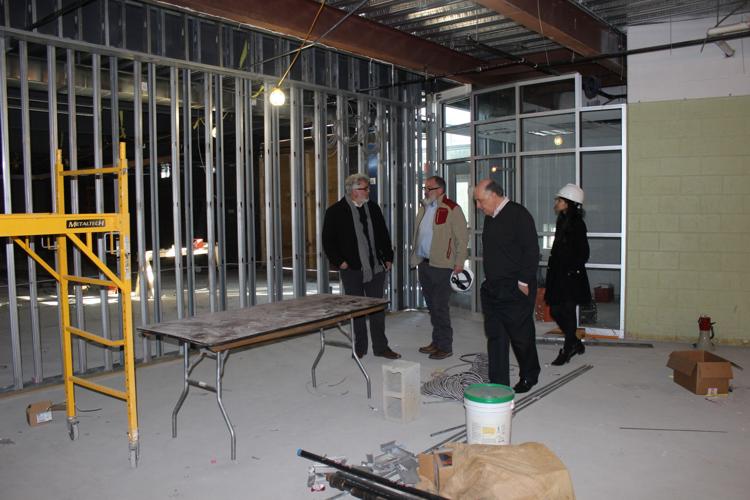 "We are looking forward to building on the long relationship we have had with the City of Alpharetta through this collaboration, which will create the city's first community center on the east side of 400," Nelson said. "This partnership allows us to provide impactful programs and services to the community, in addition to providing enhanced opportunities for YMCA members."
Micah McCracken, owner of Highlander Design and Build which serves as general contractor for the project, said this is the second project he's partnered with the YMCA and its architectural firm. He described the collaboration as "smooth."
"What I like about working on this job with this team is when we do have issues, we come with answers, and we leave making sure whatever issue we find, we address it to everyone's satisfaction," McCracken said.
Dan Merkel, a member of the Alpharetta City Council who serves on the YMCA board, said the new center is a perfect example of public/private partnerships that benefit everyone. As chairman of the YMCA Board in 2005 when the youth center was built, he said he is looking forward to having the facility put to better use.
"I'm actually elated that we found a way to take a combination of what was maybe an albatross for the YMCA because it was so under-utilized and meeting the needs of their organization and the city as well," Merkel said. "Both sides win."